A quick look out the window early this morning revealed a brilliant sunrise might be in the offing. Thus, 40 minutes before dawn I ventured outside with my camera. Wow! It was worth getting windblown and cold. I hope you will agree.
Today's bird … a magpie greeting the dawn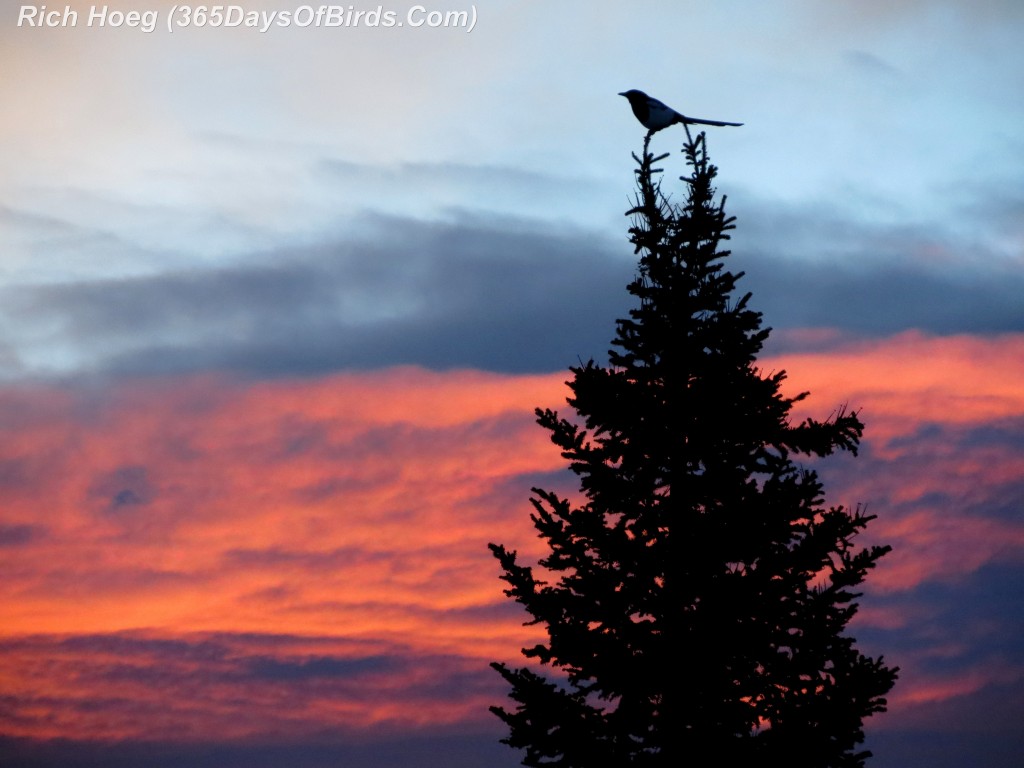 ———-
15 minutes later, as the pinkish rose gave way to yellows and orange.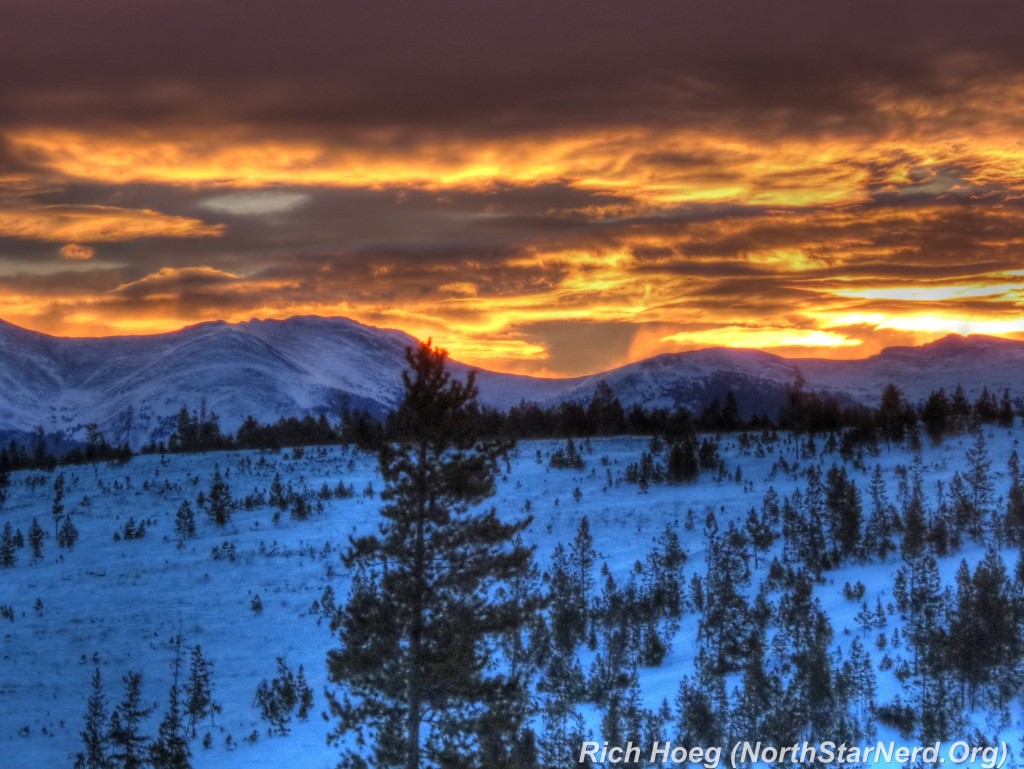 ———-
And Finally later today, not a magpie or crow!