Inquiring chicks want to know!!! It's that time of year when the northern lakes become full of small fluffy hitchhikers. Be very wary of these cute interlopers! The common merganser photos were taken at the mouth of the Lester River shortly after dawn this morning. The loon photo is from two days ago on an inland northern Minnesota lake. (more loon chick photos).
Requesting permission to come aboard, Madam? Permission granted!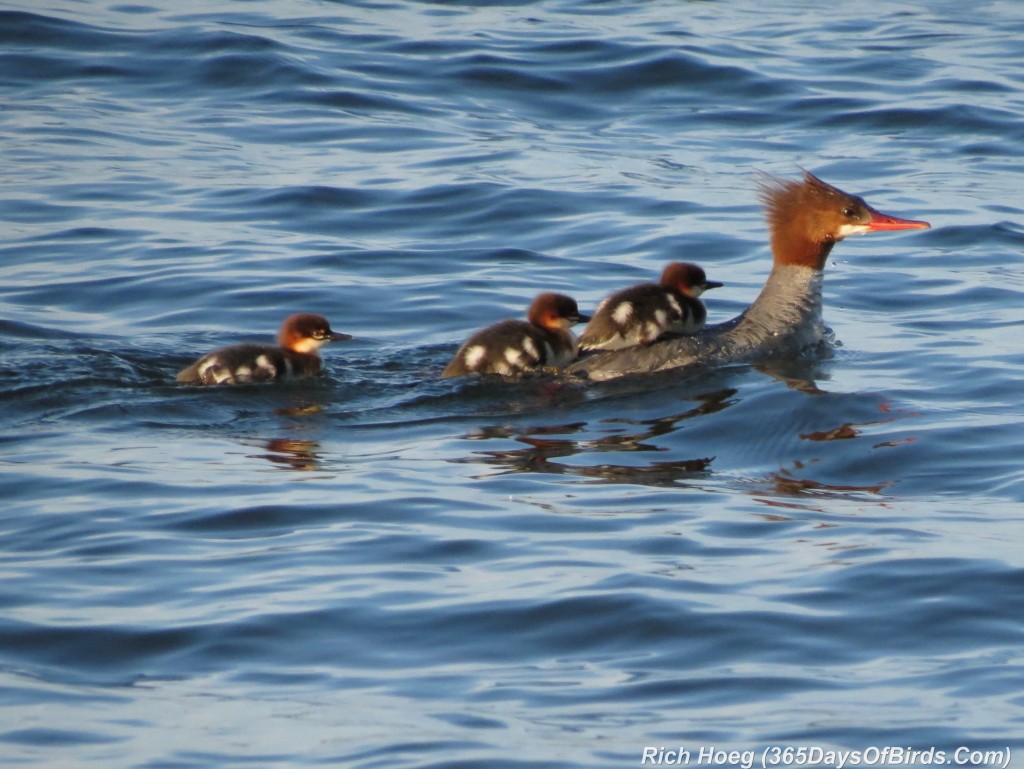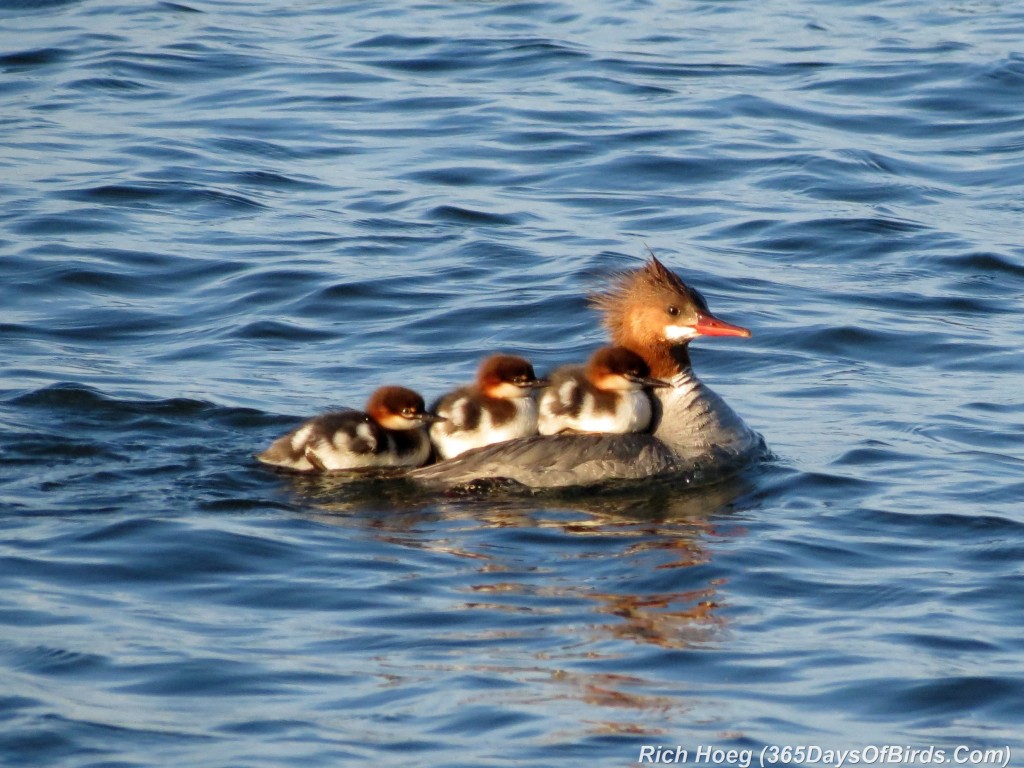 ———-
 ———-
Addendum: Least Sandpipers: These sandpipers should be nesting up near the Canadian Arctic right now. Instead they are enjoying Duluth's cold Summer of 2014!