Earlier today while photographing cedar waxwings at the mouth of the Talmadge River on the North Shore of Lake Superior, at one point I happened to look down from the bridge and discovered what should NEVER be happening on July 23rd … tons of steelhead (rainbow trout) trout were in the mouth of the river spawning!
By my reckoning even a late spawn would be over with by the 1st of June. Who says the water is not still cold from last winter's frigid temperatures?! My apologies for the fuzzy fish photographs. I don't have much experience with photos of fish with love on their minds! 
Also saw a gray fox earlier in the day. Have to love living in northern Minnesota.
———-
Spawning Steelhead (rainbow trout)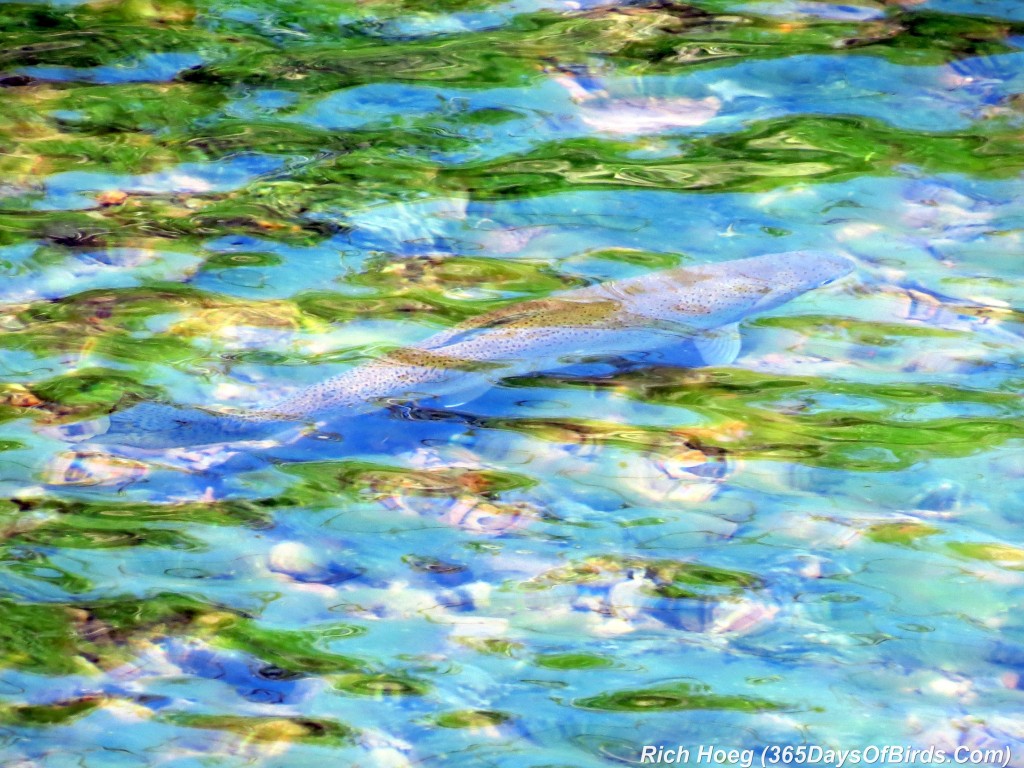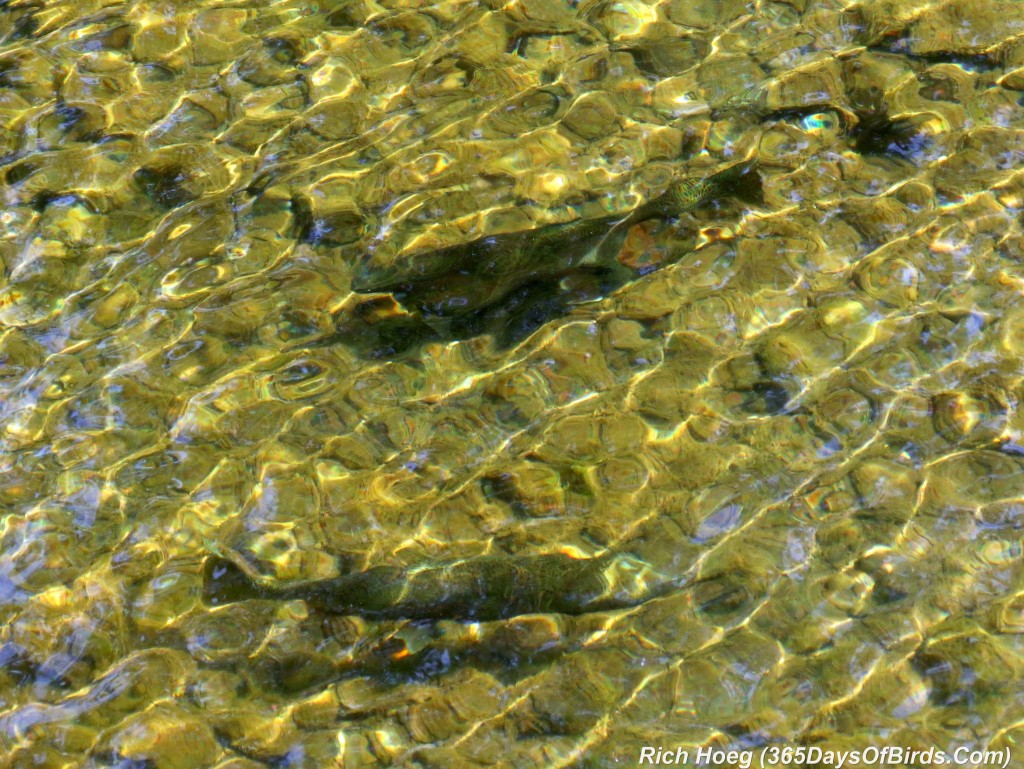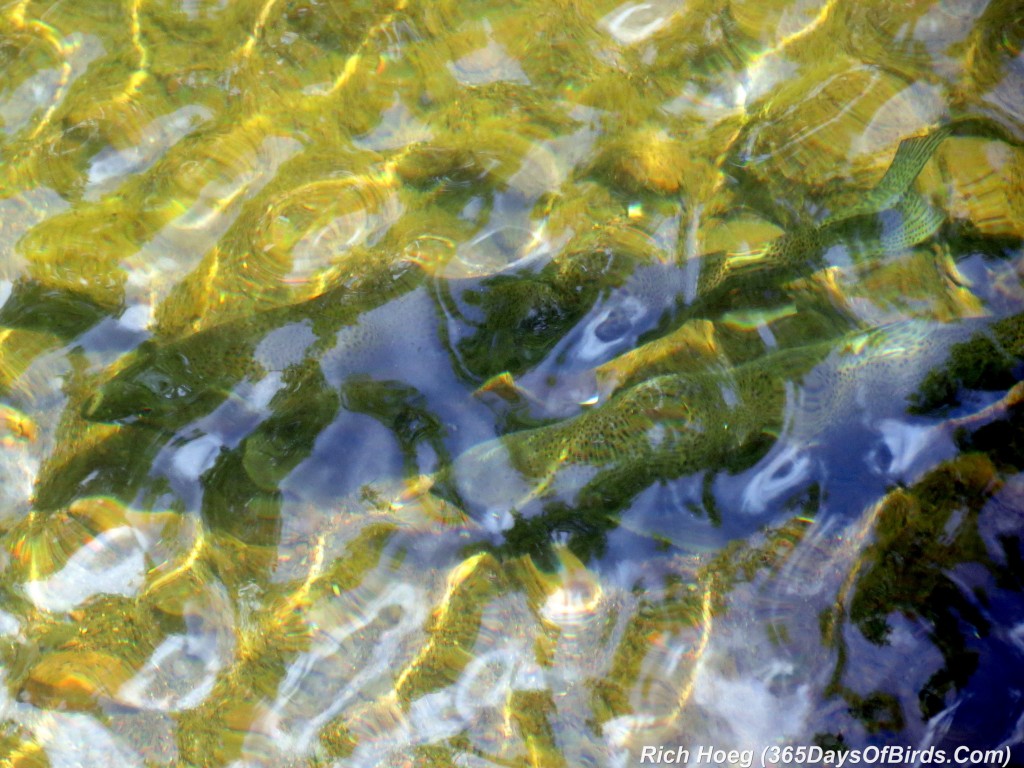 ———-