Today dawned -18F in Duluth, Minnesota (about -23C) not including windchill. When things warmed up a touch, I took three friends over to my Snowy Owl stomping grounds in Superior, Wisconsin. Although it was way past sunrise, which often means the snowies are hard to find as they are resting after a hard night's hunting, we were pleased to find one beautiful male owl perched in full display. Two of my friends had not seen a snowy owl this year, and one never. Thus, it was fun to "share a snowy with a friend"!
On the way over to Superior, we also walked out to the end of the old 1890 Interstate Bridge and watched an Algoma Central freighter breaking through the ice. In short, we "older" boys had fun watching huge chunks of ice being broken! Smash / Crunch / Boom! (see the photo)
Snowy Owl on display for my friends!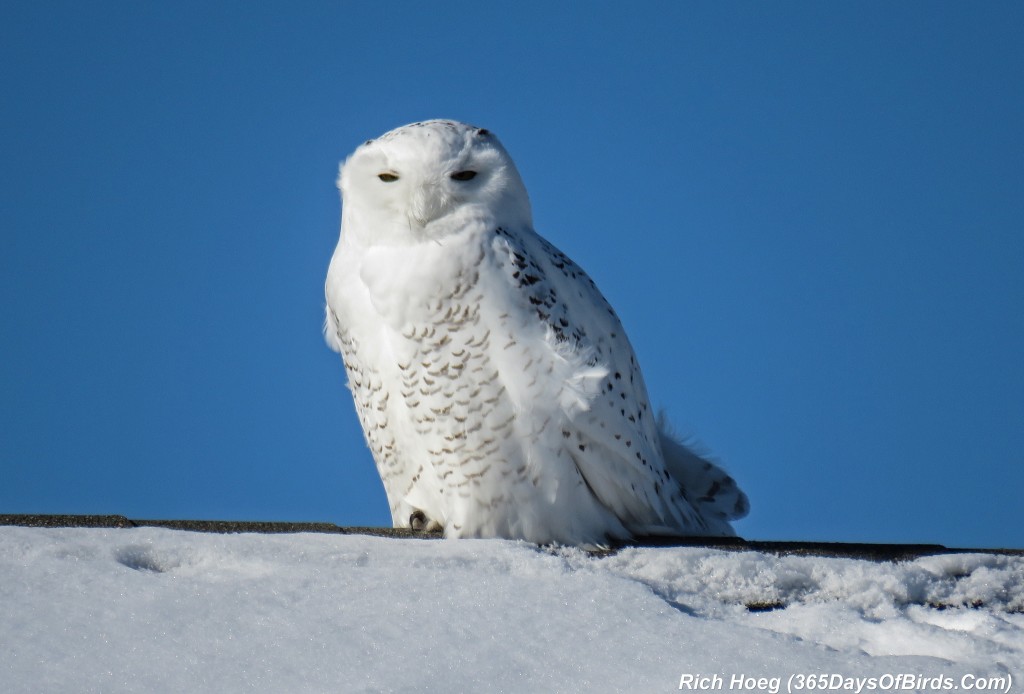 ———-