What goes into obtaining three photos like these of a Northern Hawk Owl?
Answer:
1. Over the past two days I enjoyed our winter storm with 40 mph winds and freezing rain. I knew this morning was supposed to dawn with clear skies, and that the ice encrusted trees would be beautiful in the early morning sun.
2. Spend three hours to find and photograp an owl. This task is not easy, but given my efforts which originally found this bird back in December 27th, at least I knew where to look.
3. Arrive on scene a bit after sunrise. No owl. Search surrounding area to determine if I can find a different raptor to photograph in the ice flocked trees. Return three different times to Kelly J's … the favorite hangout of my friend, the Northern Hawk Owl.
4. On third trip, discover my owl on the west side of the road (unusual), with the sun better positioned for photographs of both the bird and trees.
5. Spend one half hour in knee deep snow taking 174 photographs.
6. Come home and immediately throw out 158 images. Perform two more reviews throwing away first another four and then nine pictures. Work with the final three photos to create these final images!
Northern Hawk Owl in the ice encrusted aspen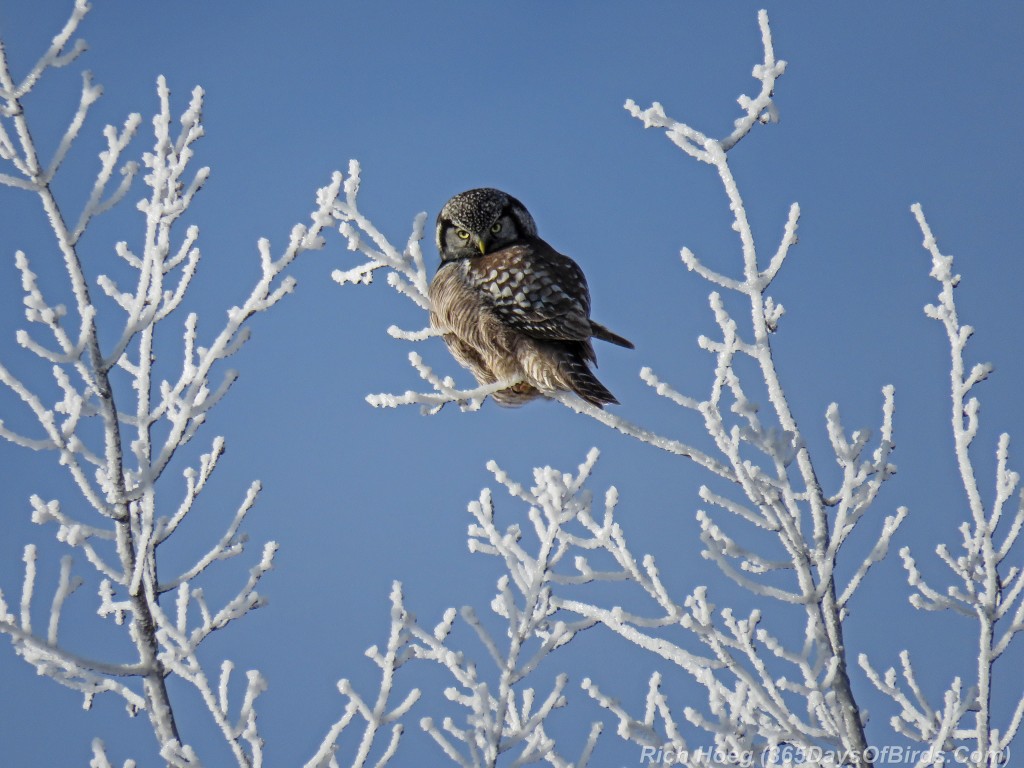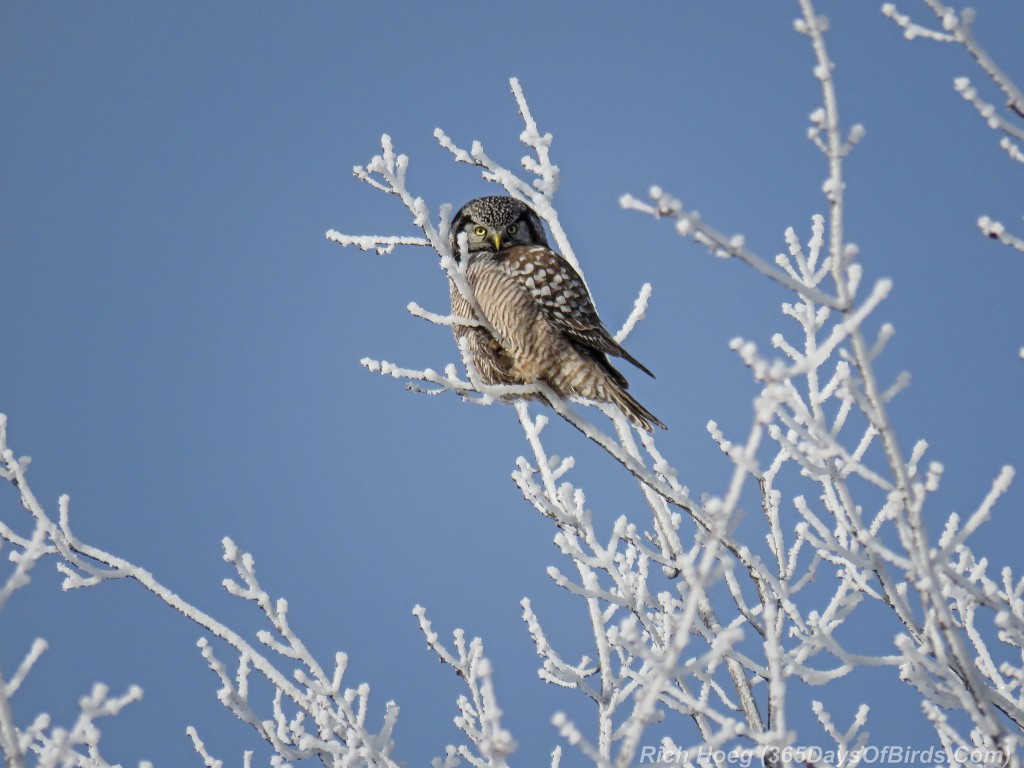 ———-
———-
Winter Pasture
The scene where I captured today's photos, before I finally found the Northern Hawk Owl and the sun broke through the clouds again.