The 40th day of year 2 demonstrates the magical beauty of the Northland. Shortly after 4 am, 40 miles north of Duluth, Minnesota I watched the Northern Lights dance across the early morning sky. While I was watching the Aurora, an owl kept me company hooting from about one hundred yards away!
If the day had just ended at this point, I would have been happy. However, along with a few friends we drove over to northwestern Wisconsin and visited the Apostle Islands National Lakeshore Ice Caves. We hit the jackpot … a gorgeous blue ski day with mild winds and temperatures which soared into the mid 20's. Winter is truly special!
Northern Lights Over Little Stone Lake (Minnesota)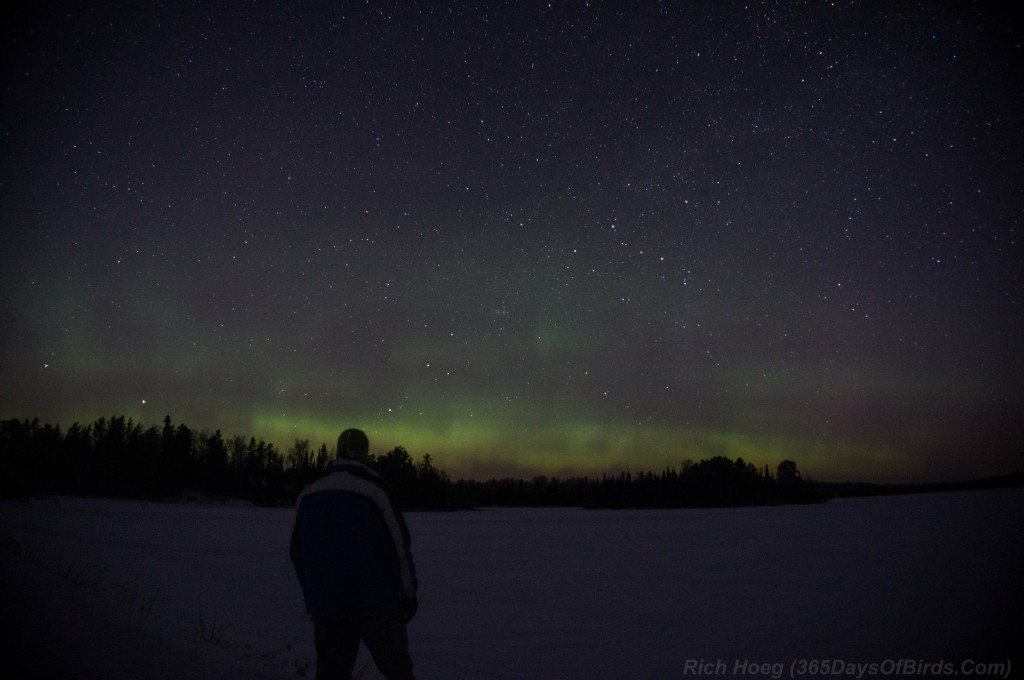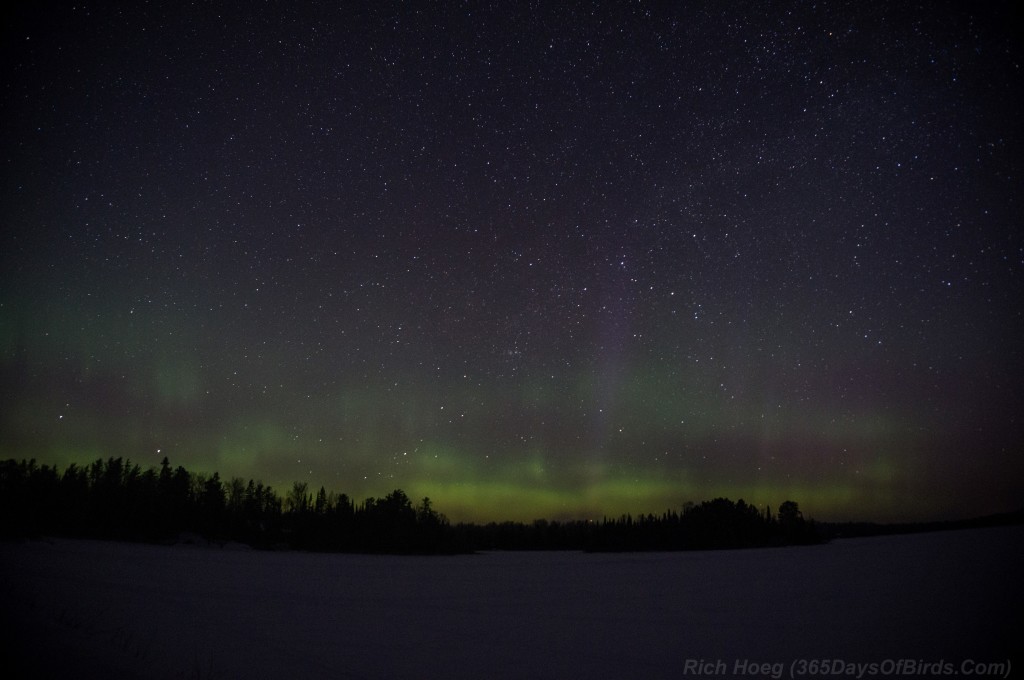 ———-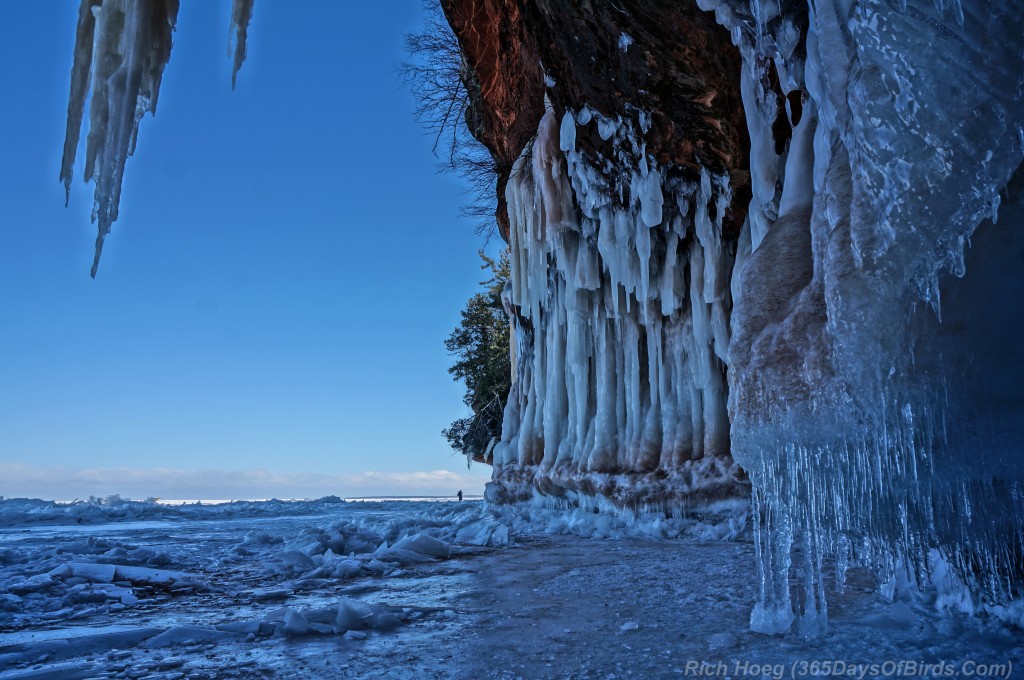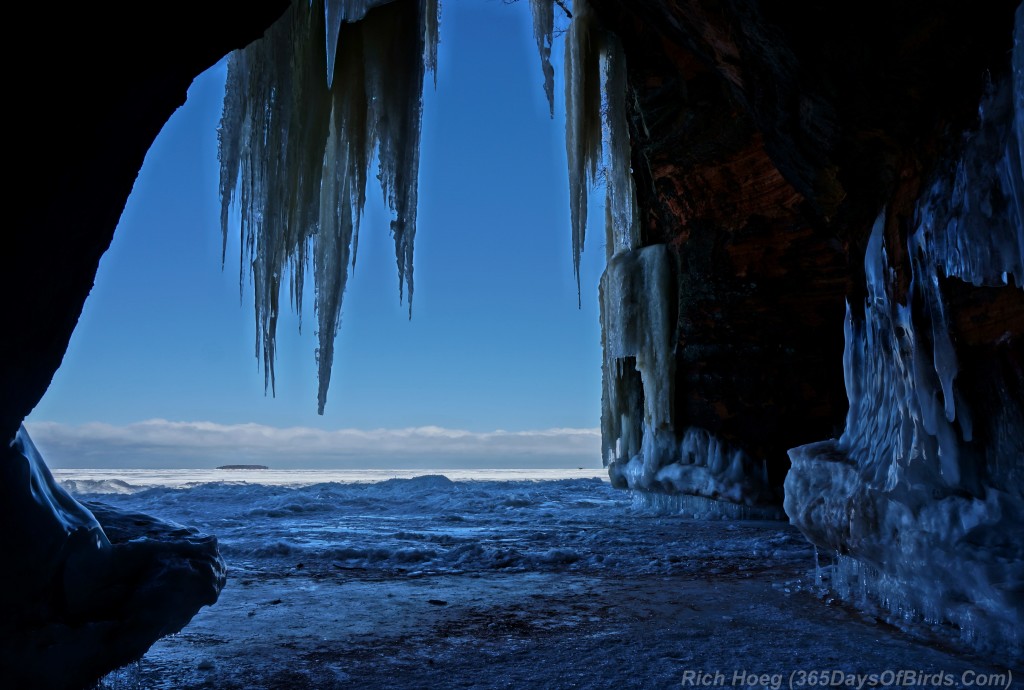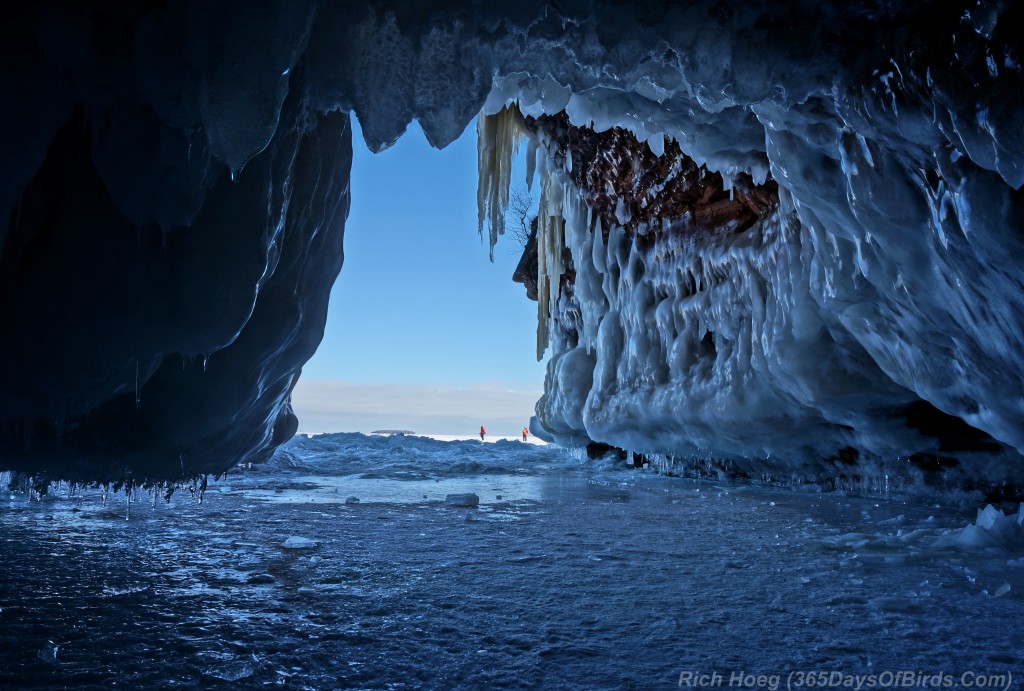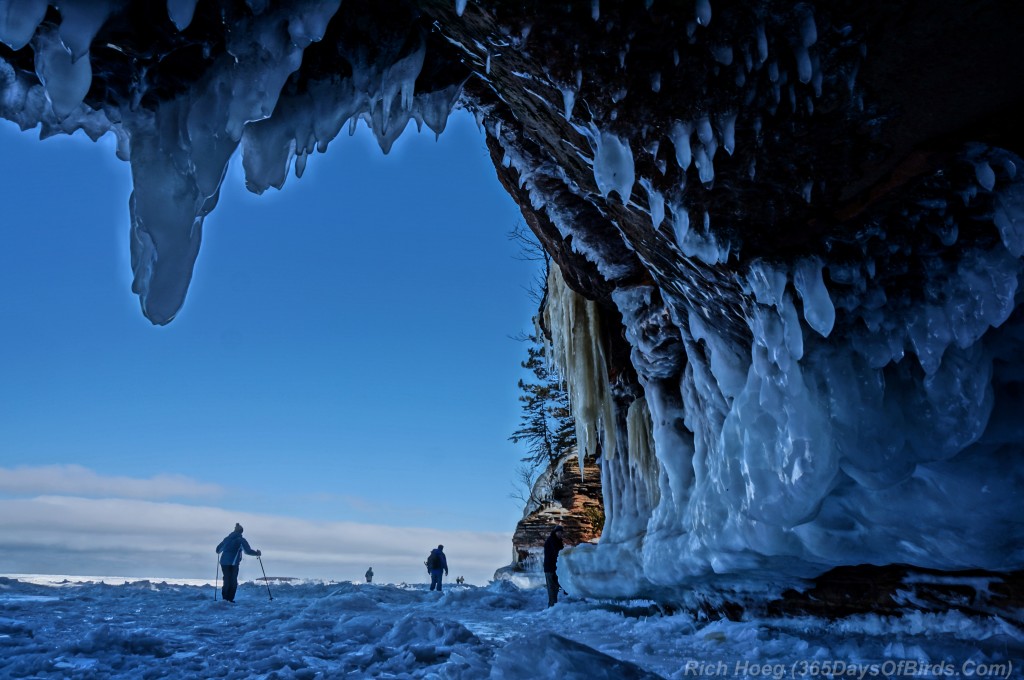 Most folks walk over the frozen Lake Superior ice … some come by plane! Regardless, it is a treat to see the ice caves … an experience which only occurs every few years when a cold winter and winds over Lake Superior combine to make the ice safe to walk out to the caves.