My wife and I own a remote cabin in northern Minnesota which is partially off the grid. Although we do have electricity, we do not have phone coverage (hard wire or reliable cell), TV or many of the "modern" amenities. However, we do not miss these "pleasures in life" one iota!
Early Friday morning I kayaked over to a grove of extremely tall white pine trees with a commanding view of the lake. I was thrilled to find our eagles were back nesting in these pines, which they have done almost non-stop for 25 years. On the way over, a pair of loons let my kayak drift up within just a few feet of them. This closeness allowed me to photograph one of the loons with droplets on its back and head from a recent dive.
We are lucky to live in northern Minnesota!
Bald Eagle Couple on NorthStar Lake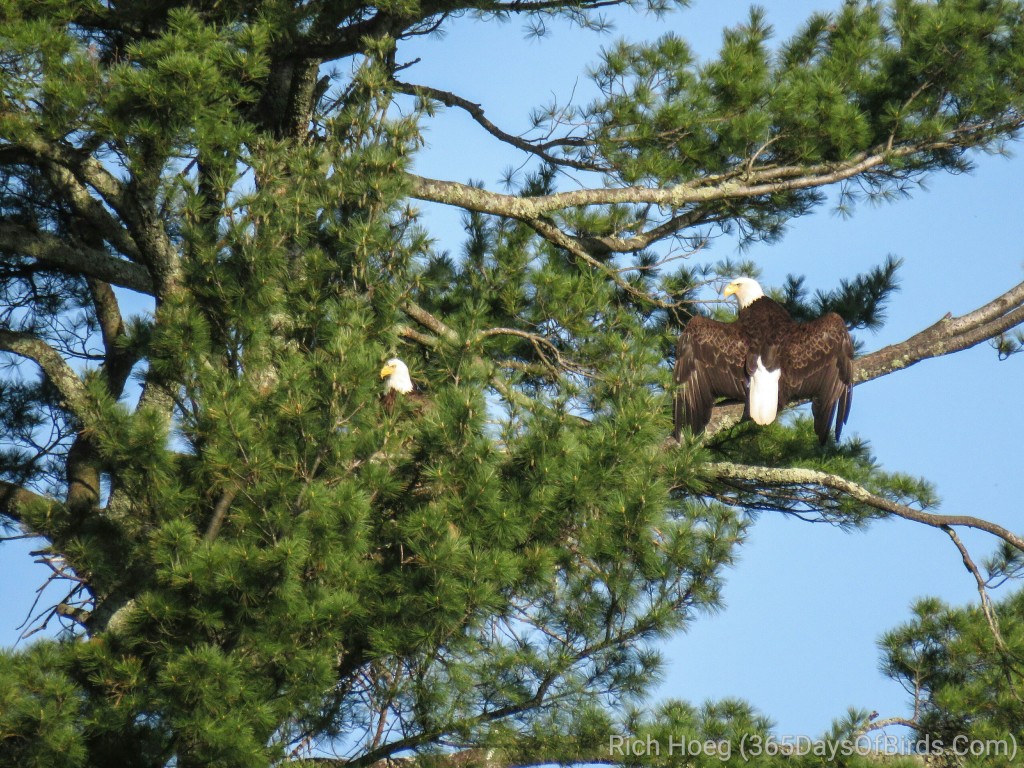 ———-
———-