Sometimes the fog rolls out and one gets lucky. Shortly after 5:45 am this morning I went out birding, and after a quick check of the mouth of Lester River, I drove down to Park Point. The murky conditions improved when I reached Sky Harbor Airport, and after a short hike across the dunes on the boardwalk, I stopped behind the taped off area for piping plovers.
While I did see or hear any piping plovers, a huge number of migrating shorebirds which were having breakfast worked their way along the shoreline towards me . A few birds actually walked right up to within 10 feet of me! The combination of this closeness and my Canon 65x optical zoom yielded some neat photos.
My new lifers were:
Dunlin
Red Knot
Ruddy Turnstone
Sanderling
Semipalmated Sandpiper!
Here are my photos from this morning … a very neat experience:
———-
Sanderlings & Semipalmated Sandpiper (The Semipalmated Sandpiper is the little bird right in the center of the photo.)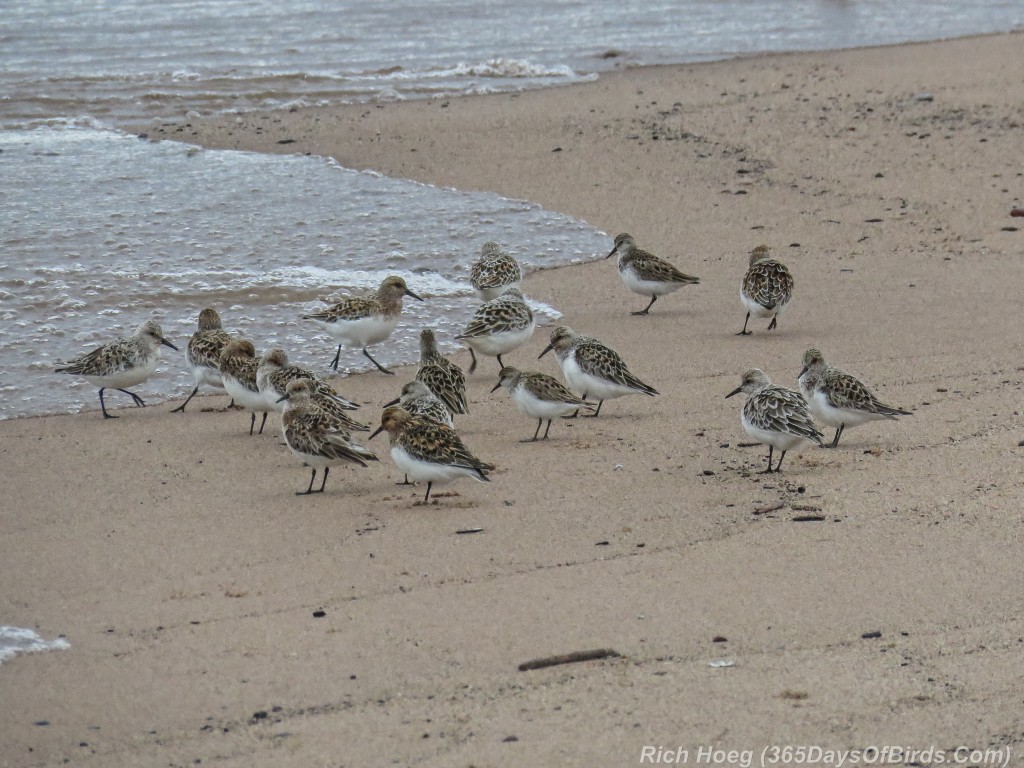 ———-
Red Knot and Ruddy Turnstone (The Red Knot is the bird right at the far left of the photo.)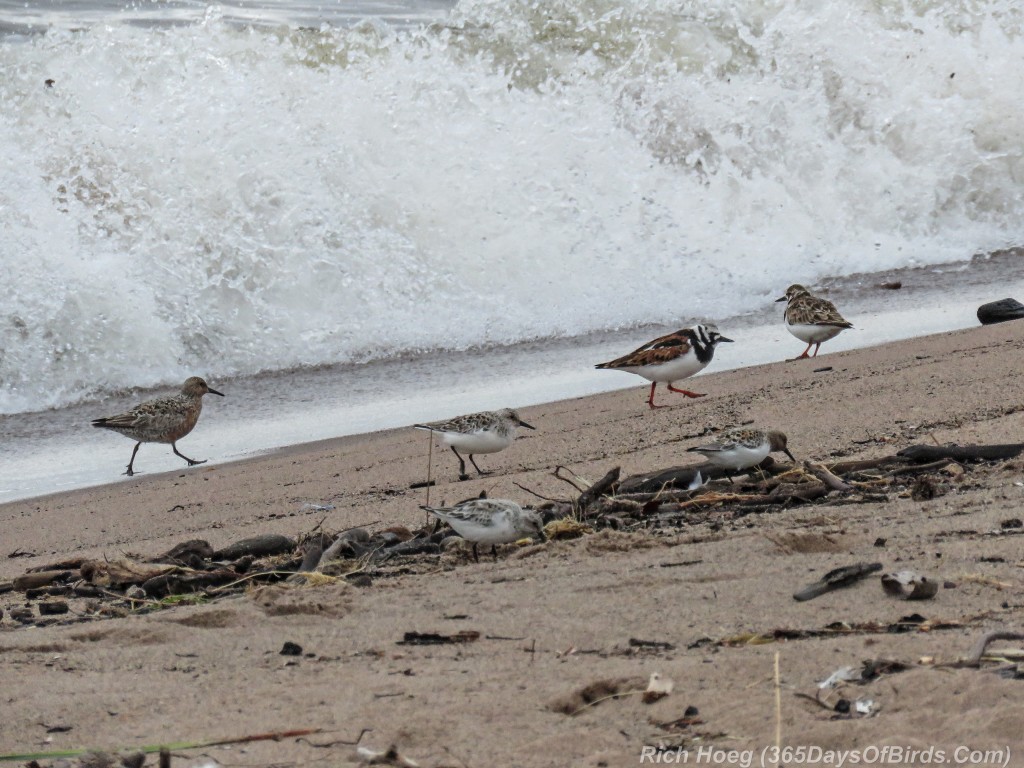 ———-
———-