For the past six days I have been on the road. Carl and Chelsea were married this past Saturday at Wartburg College, with a reception on the family farm in Maynard, Iowa. As is often the case with out of town weddings, one often finds available time early in the morning. For me this meant exploring the back roads by both bicycle and car.
A simple review of Google Maps indicated a nearby "green area" which turned out to be the Volga River State Recreation Area. Most people think Iowa means endless flat miles of corn and soy bean fields. While farming is Iowa's forte, there are lots of beautiful, and often quite hilly areas. This was exactly the case with the Volga River State Recreation Area. Between the river, native prairie, and woods … the land was beautiful and the birding was excellent. The area made me wish I could experience the prairie areas during migration and mating.
I hope you enjoy my "birding" photo, and some wedding pics. It was a great time in NE Iowa.
A Barn Swallow Announcing: Carl and Chelsea are getting married!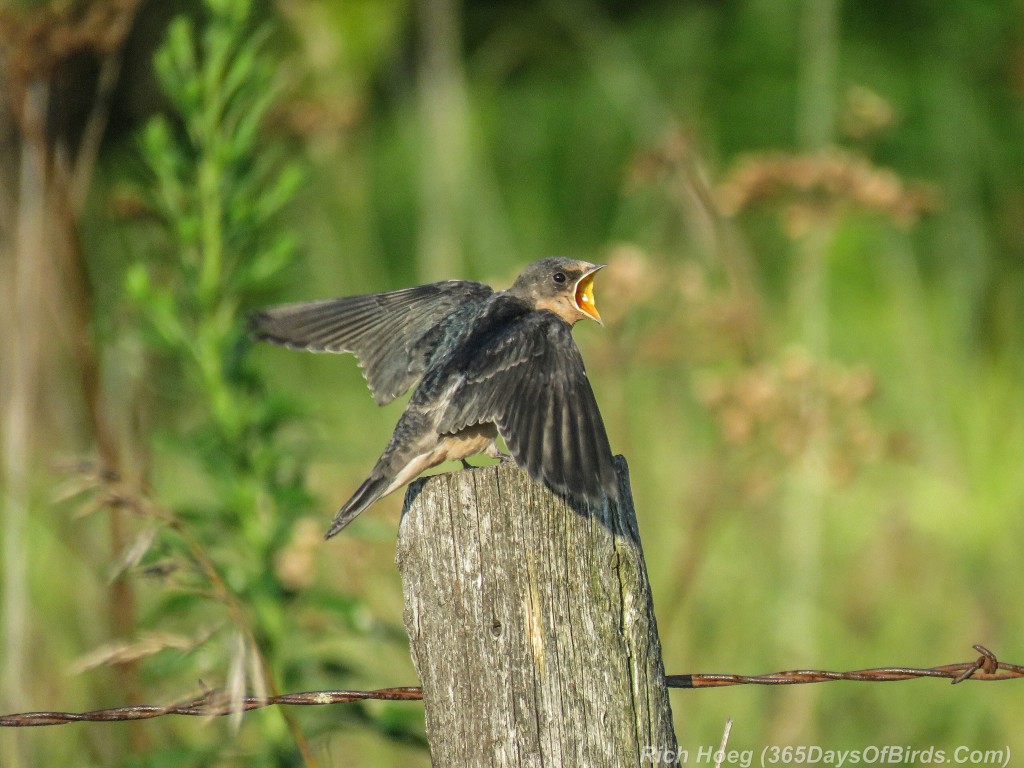 ———-
An Iowa Wedding Limousine! (14 antique tractors decorated the reception)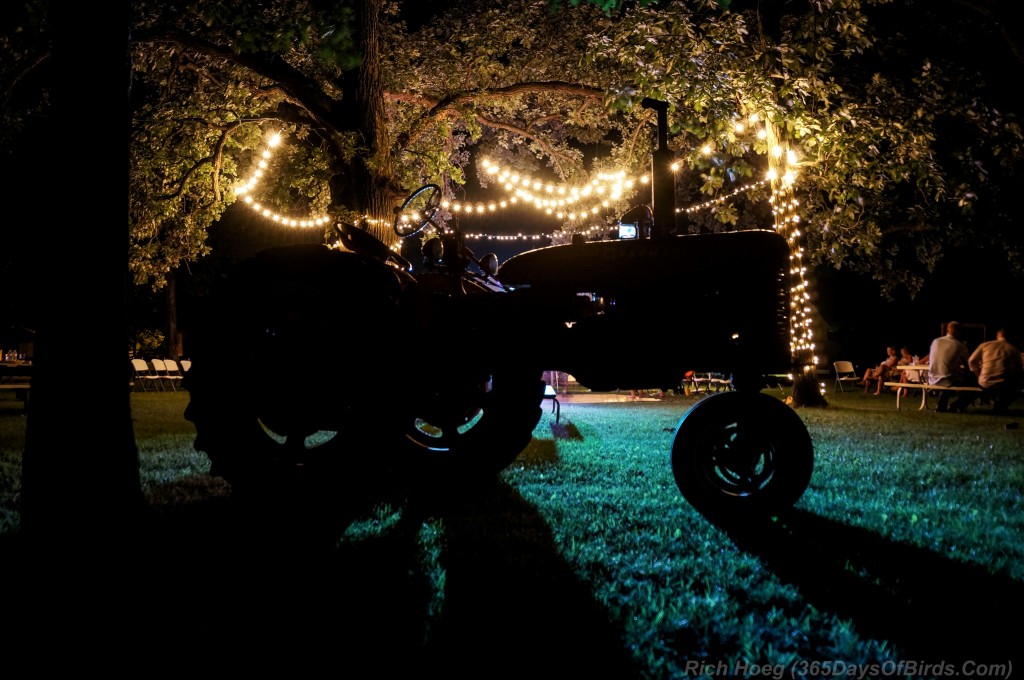 ———-
———-