Two important items with respect to December birding news:
As of yesterday the Sax-Zim Bog Visitor Center opened for another season of winter birding. I'll be working next weekend, December 19th and 20th as a volunteer naturalist. Hope to see you in the Bog!
Help out with this year's Minnesota Christmas Bird Count. Openings across the state!
Finally, my Snowy Owl which I discovered on Friday, was banded sometime in the past two days. Found the same bird on the same exact roost, but now with a huge wing band and shoe polish on its head. Why? There must be better ways to band which do not disfigure the bird.
Sunday … Snowy Owl with wing band and shoe polish on head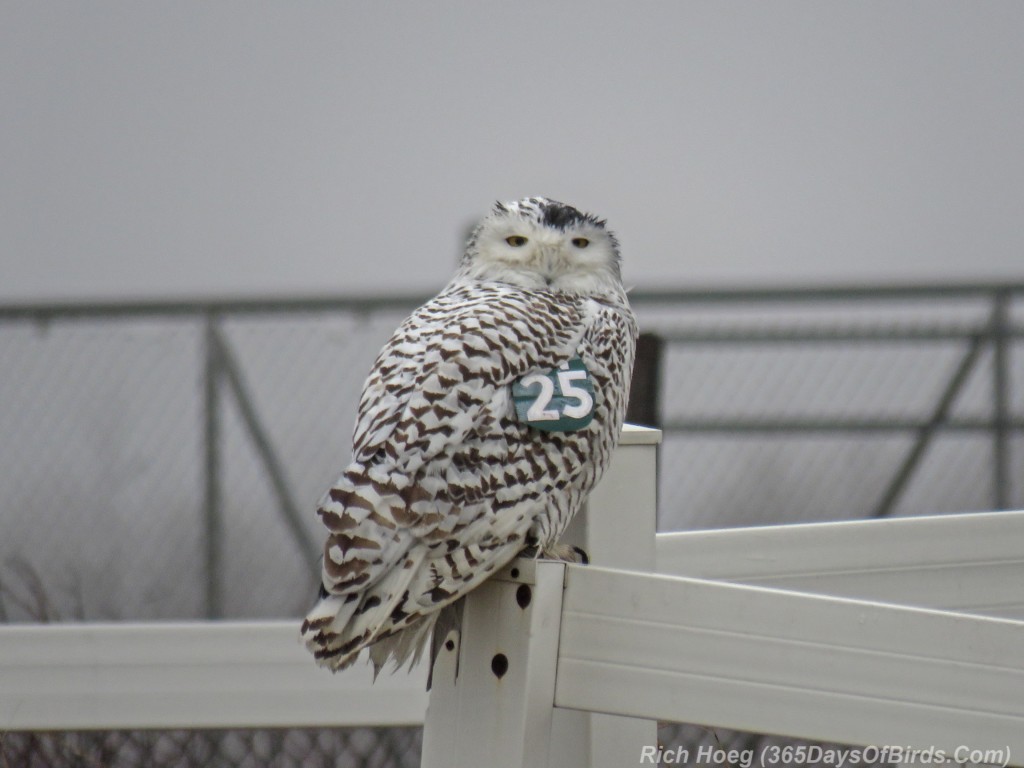 ———-
Friday … Snowy Owl w/o band or head polish