Over the past 48 hours we have had high winds off Lake Superior, and depending upon your elevation above the lake … anywhere from 4 to 14 inches of heavy wet snow. The rumor is that the sun will shine tomorrow, but for the moment the world is encased in heavy white sticky stuff.
Before dawn this morning I took a hike along Amity Creek. It was fun to see the roaring river (not stream) all decked out in white. The hike made me realize that I needed to spend the day outside. After first stopping out on Old Vermilion Trail to fill the bird feeders, I spent a good amount of the day driving and hiking back roads. Many streams have flooded out of their banks, and I had to repeatedly stop and inspect the roadbed (good thing for muck boots) to insure there were no washouts.
Even with this return to winter, the spring migration is slowly starting. When I found some fresh roadkill 15 miles north of Duluth, I was treated to watching nine bald eagles. All and all, it was a great day!
Amity Creek (river?!) before sunrise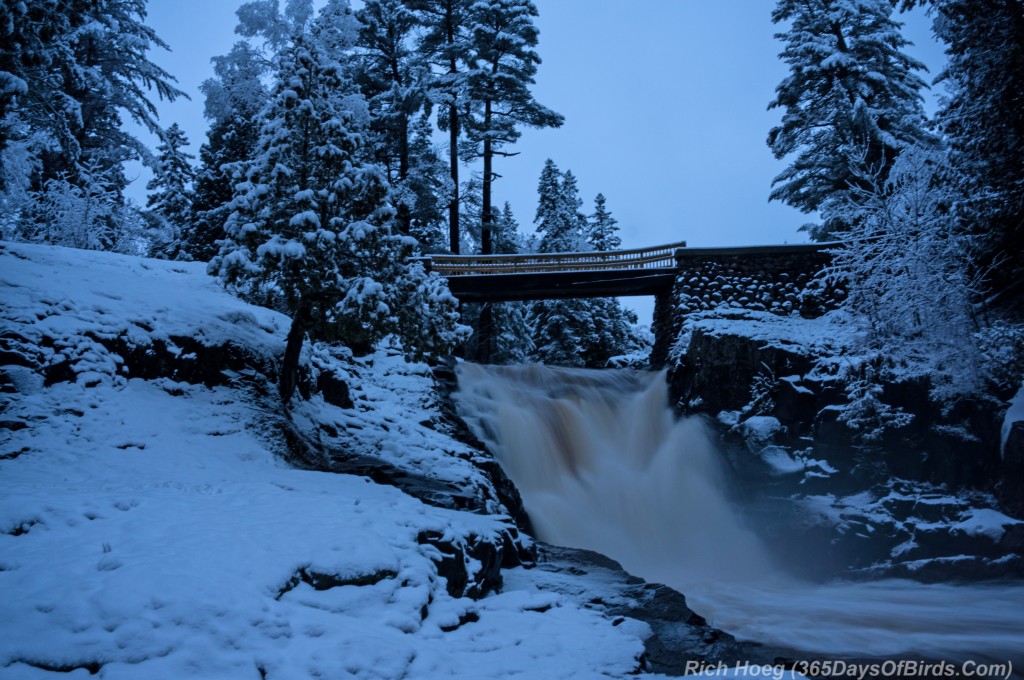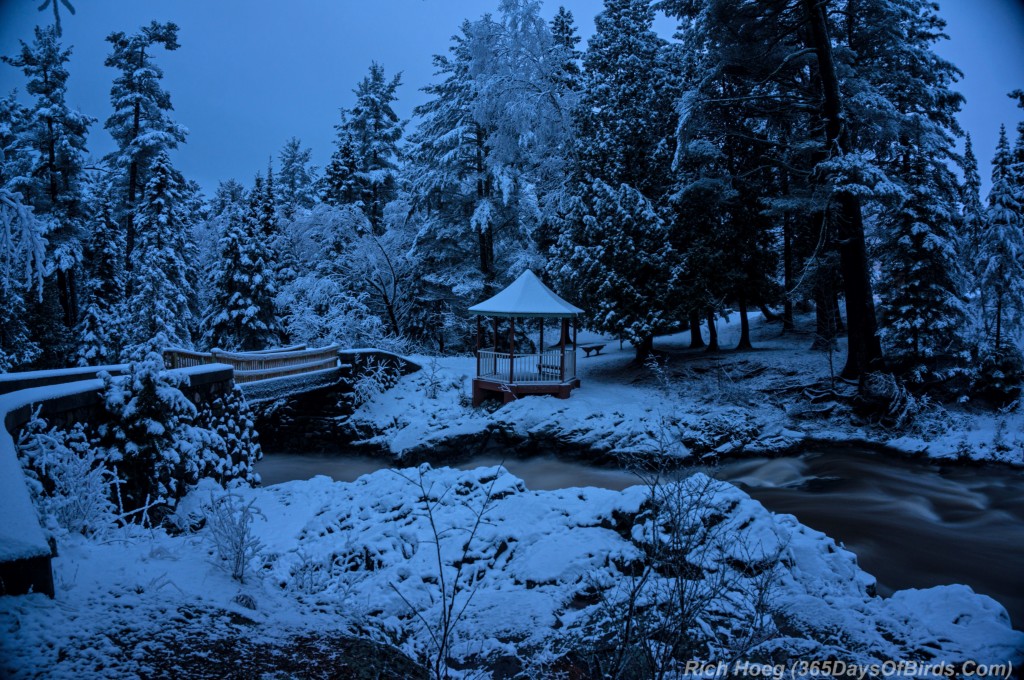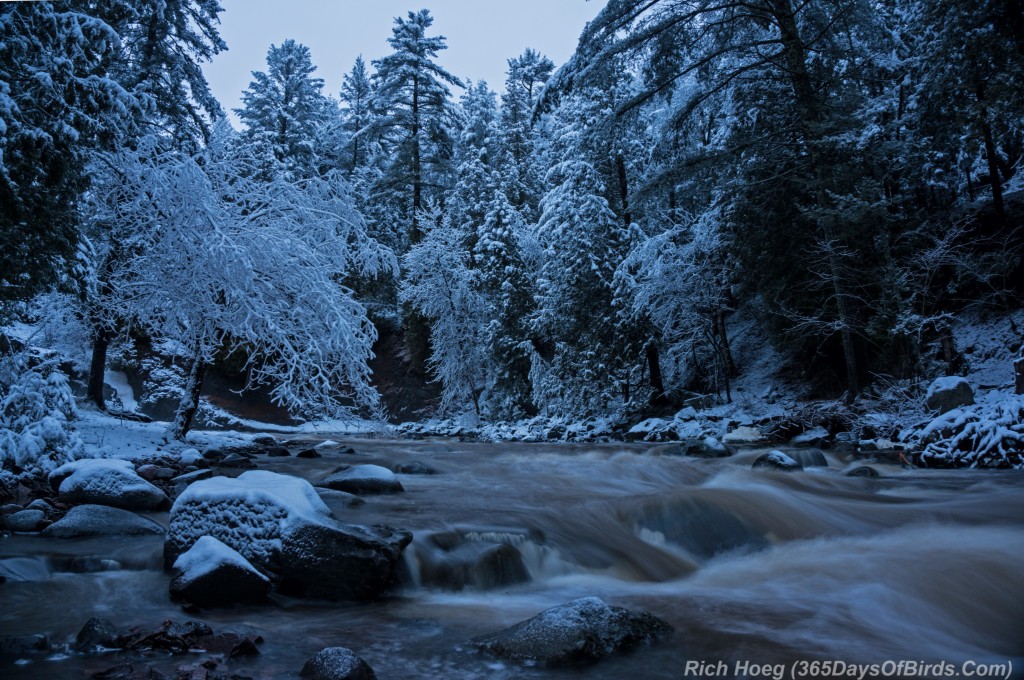 ———-
Floods … Water Over Road Many, Many Times!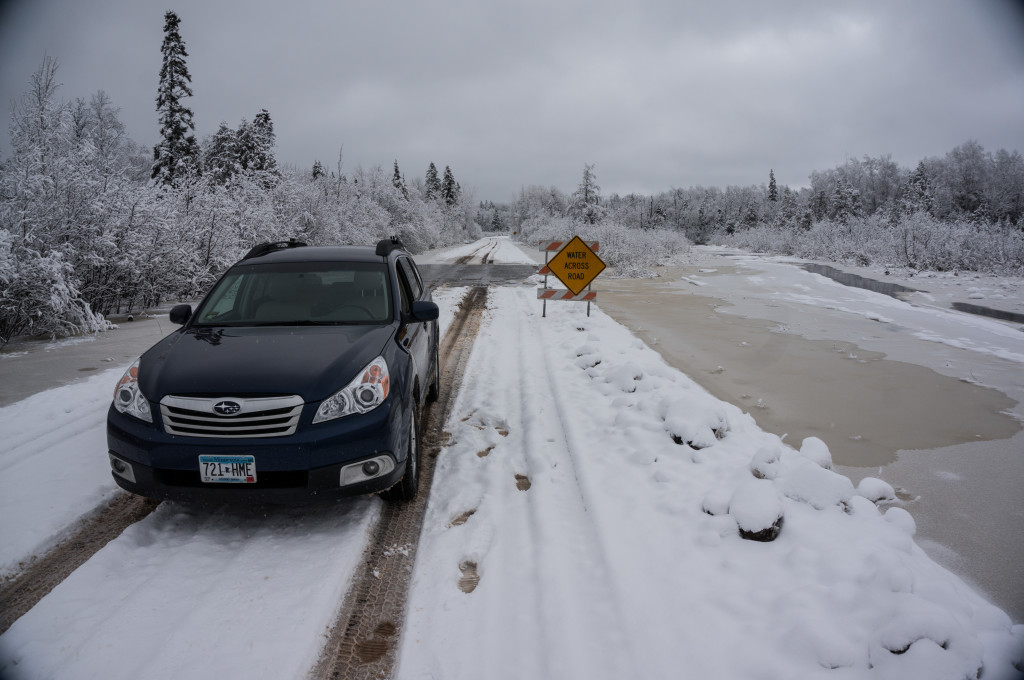 ———-
Preening After the Snow … Immature Bald Eagle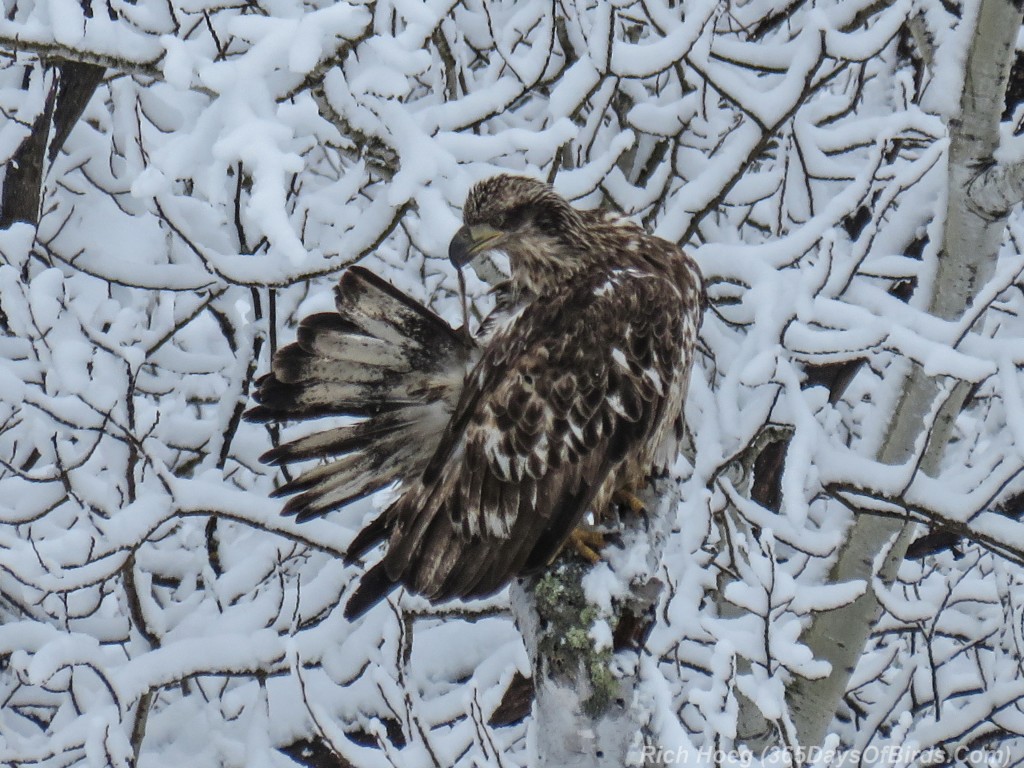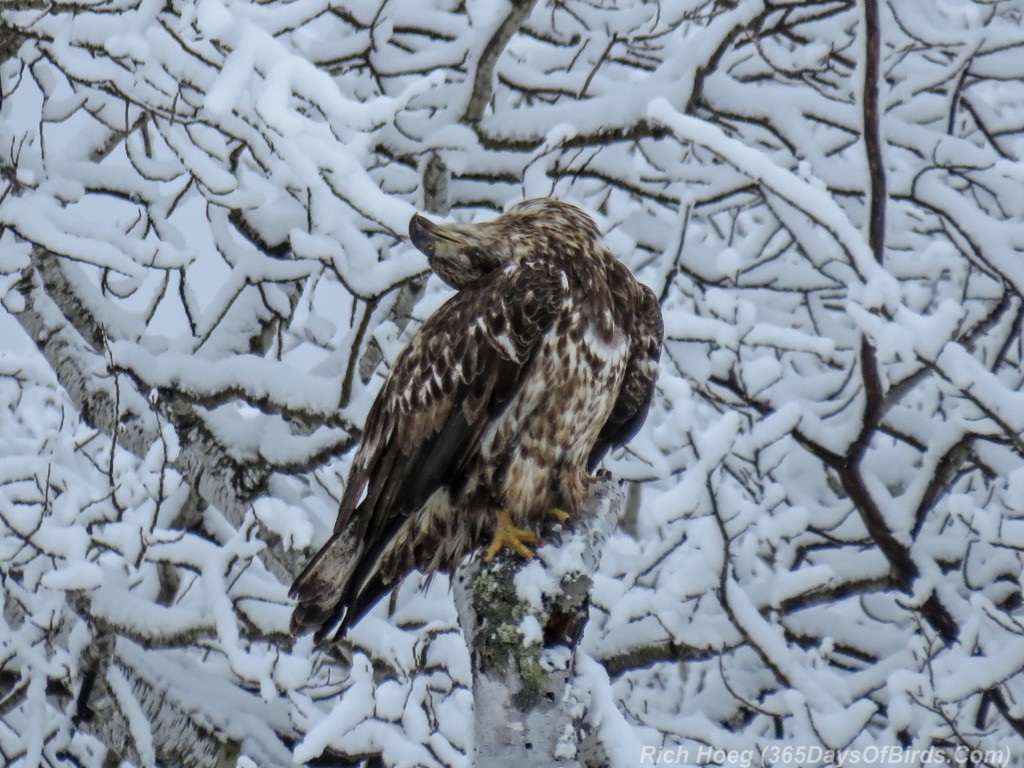 ———-
My Own Back Yard … 100's of Common Redpolls and Pine Siskins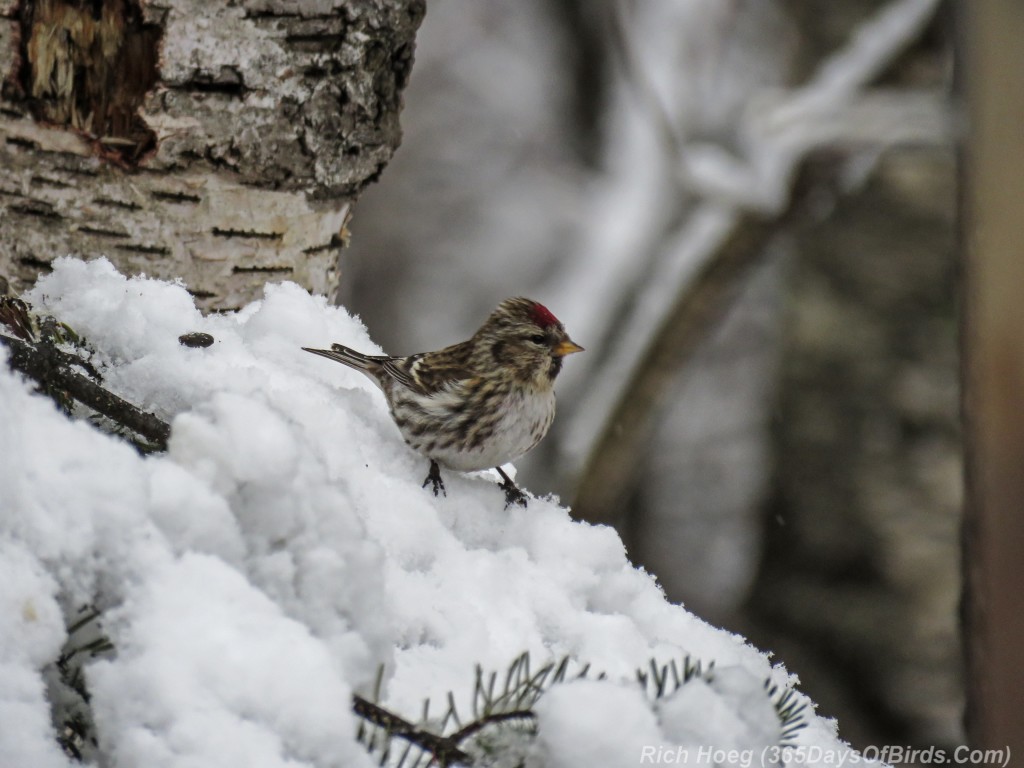 ———-
Our own Homestead this Morning!