Lake Superior was angry this morning. Given the HUGE winds out of the northeast, and the intermittent pouring rain I made the logical decision it did not make sense to go birding! 🙂
However, it did make sense to go wave chasing. My first stop was the Superior Entry Lighthouse over in Wisconsin on the South Shore of Lake Superior. Gitchee Goomie did not disappoint, and if Hiawatha had been our on the lake this morning, the song would have been sorrowful!
My second stop of the morning was Stoney Point on the North Shore of Lake Superior. This spot is about 20 miles up the lake from the Duluth's Canal Park, and is the site of ancient volcanic lava flows. Better yet, deep water is just off shore, which means when the waves get near shore the topography of the lake bottom makes for an excellent display (i.e. waves fall apart fast). Stoney Point is a favorite spot for Great Lakes surfing for that very reason.
Stop #1: Superior, Wisconsin Entry Lighthouse on Lake Superior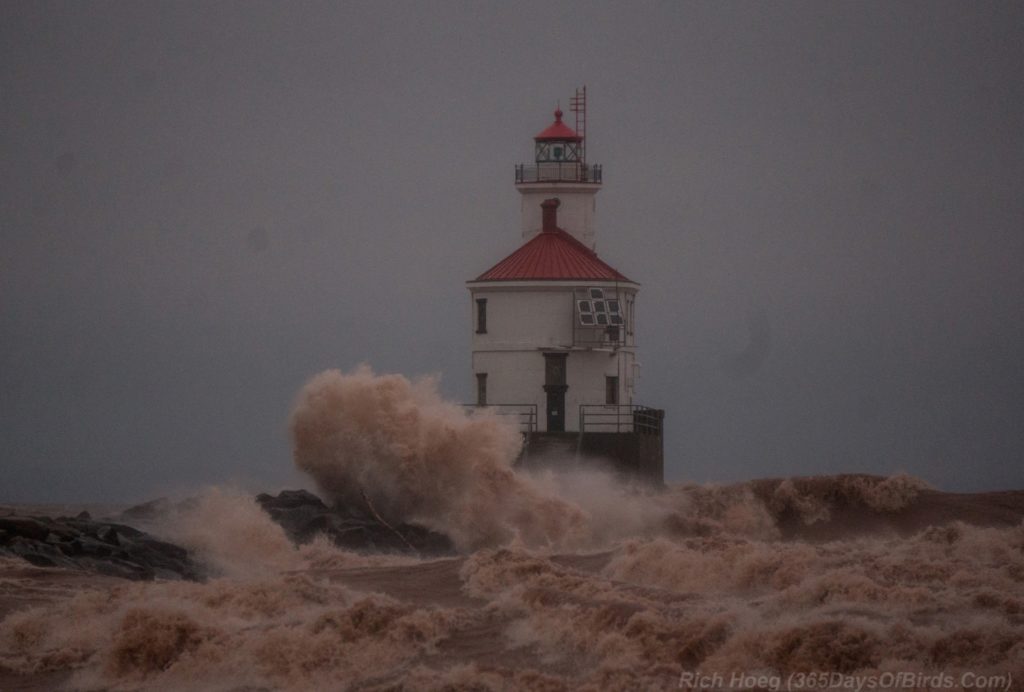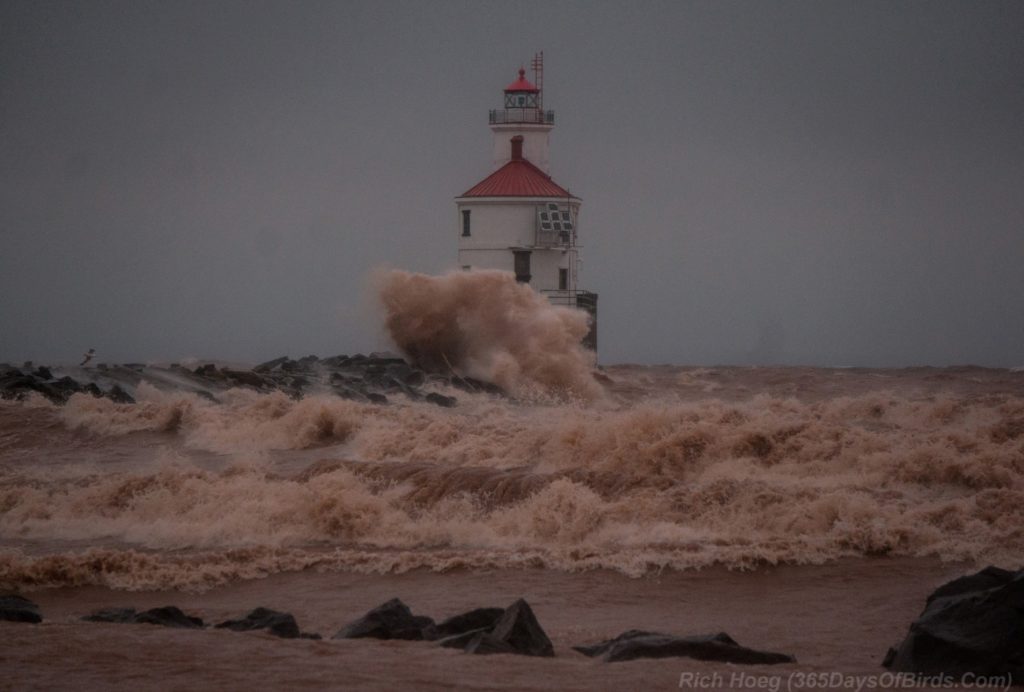 ———-

———-
Stop #2: Stoney Point on the North Shore of Lake Superior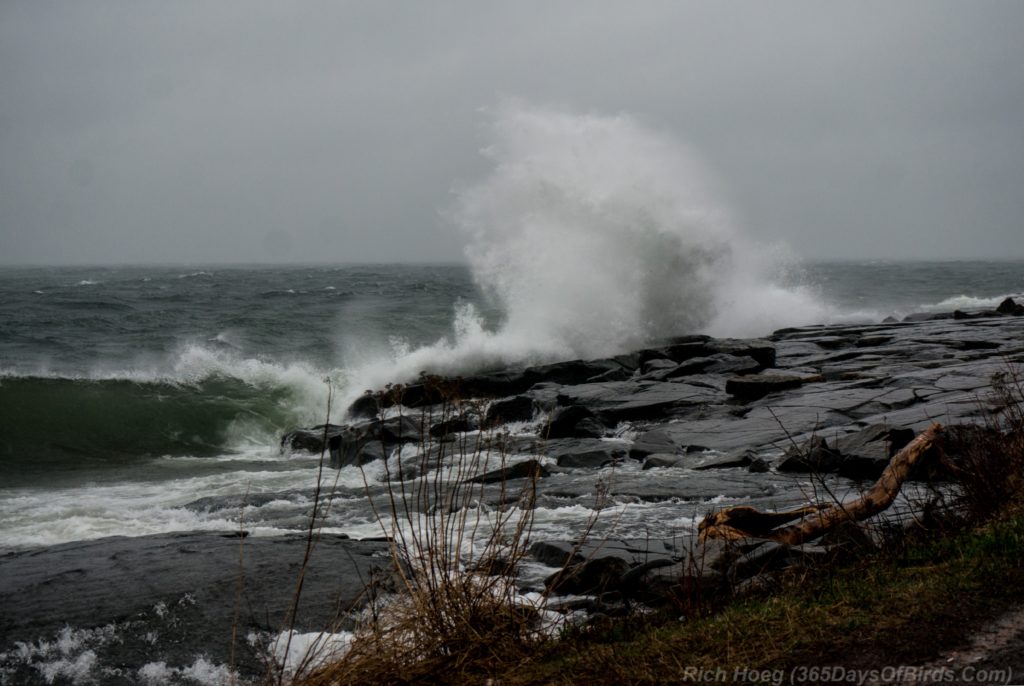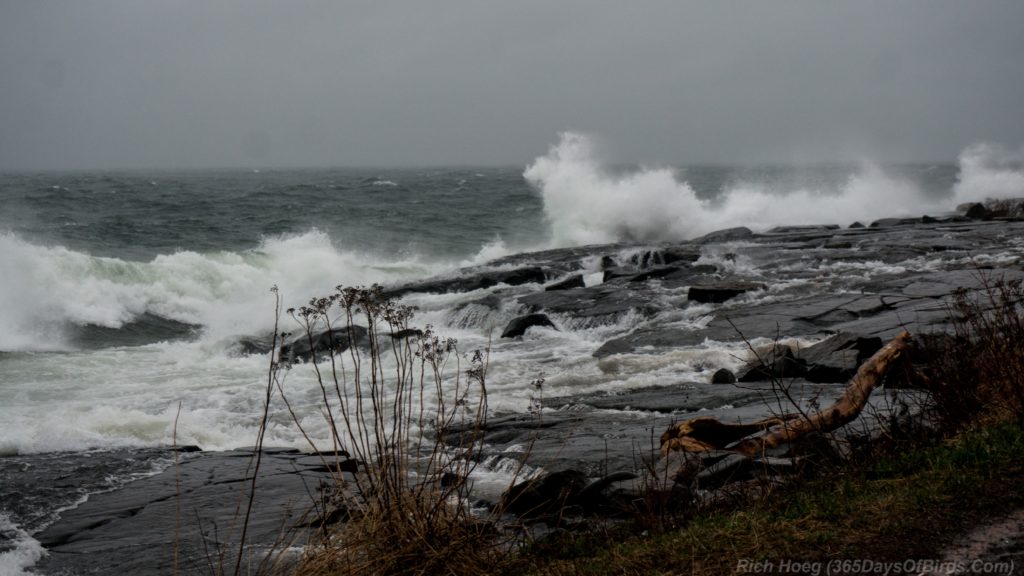 ———-