Saturday night I photographed for the Milky Way first time, our galaxy! I was visiting a friend's cabin deep in the Superior National Forest near the Canadian border. He had been the successful bidder for photographic services I had donated to Zoo La La, a benefit for the Lake Superior Zoo. Mark wanted some photographs of the Northern Lights at the family cabin northwest of Isabella, Minnesota. While, the Aurora Borealis did not dance Saturday night, our galaxy was gorgeous!
Question: How does one define dark?
Answer: Shallow Lake during a "new moon"
The photograph of the Milky Way was taken in the opposite direction from the Northern Lights. Even with a poor Aurora display, the "green glow" degraded the Milky Way. Many folks "stack" multiple images to photograph the Milky Way, but in my case this actually just a single image… ISO 3,200; 15 second exposure with an aperture of 2.0. It was a good night to be alive!
I learned another thing about my native northern Minnesota. Never trust a weatherman when they say the overnight low would only get down to 54F. I was sleeping outside in the screened-in porch and given the expected weather I only had my light weight summer sleeping bag. By morning the temperature had dropped to 43F, with a heavy dew. My light cotton clothes and sleeping bad were not up to the task of keeping me warm. Moral of the story, even on July 2nd overnight lows get cool!
Finally, if you have a wilderness location in northern Minnesota, and would like a photographs of the night skies, contact me! For your donation to a mutually agreeable charity, I will visit your spot, take photographs, and provide you with the images! I will provide this service w/o any charge to you. My photography services and expenses are my donation.
Green Glow Northern Lights Over Shallow Lake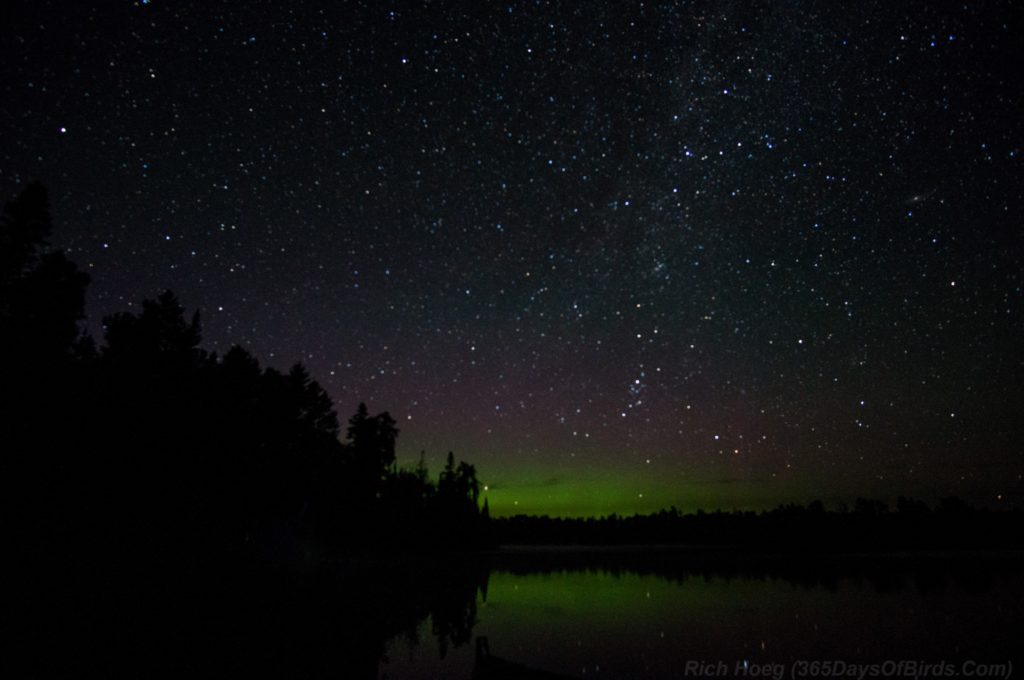 ———-
Sand River Pre-Dawn Mist (40 minutes prior to sunrise)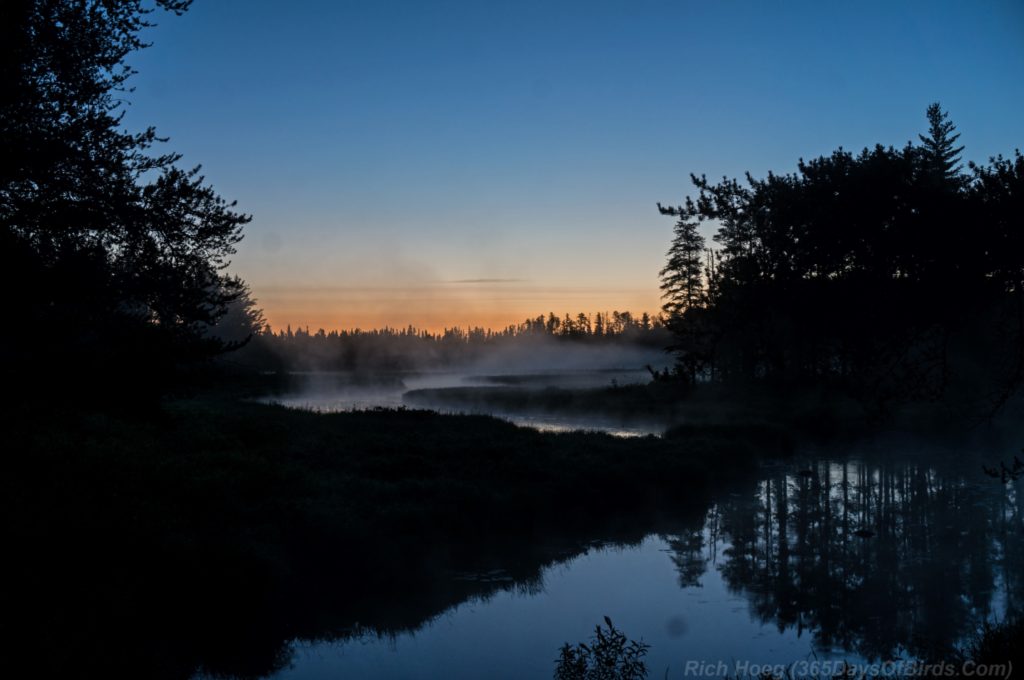 ———-
The Yellow-Shafted Flicker Family (I visited them during my drive back to Duluth. Over the course of three visits I have noticed the larger chick does gets most of the food )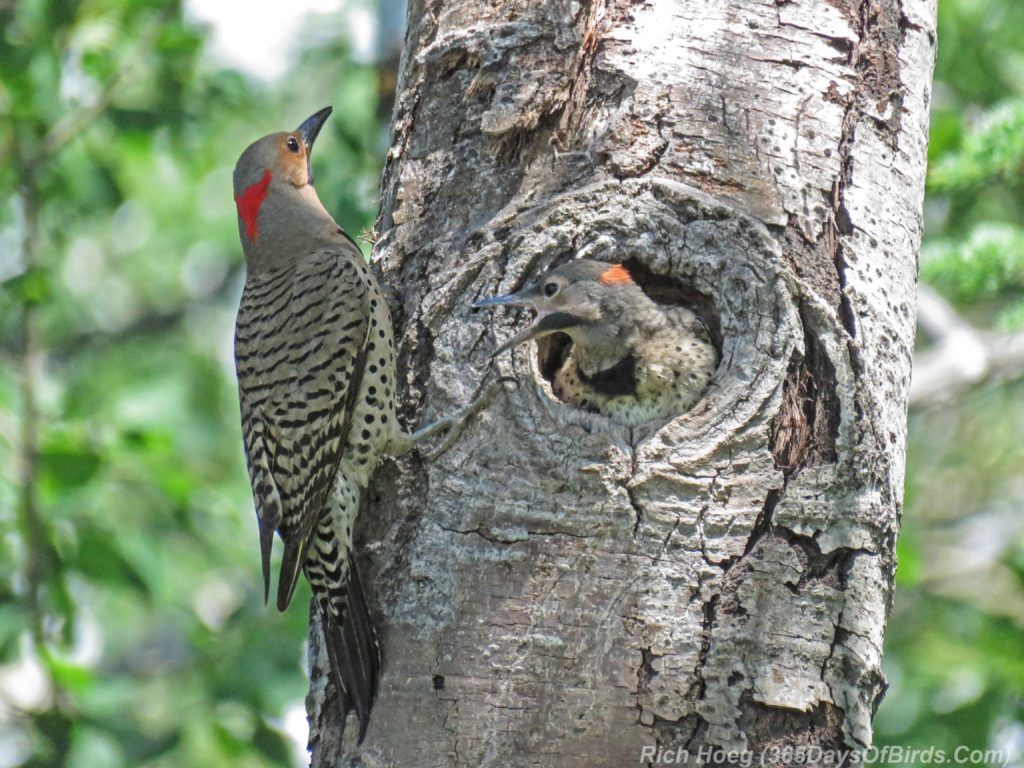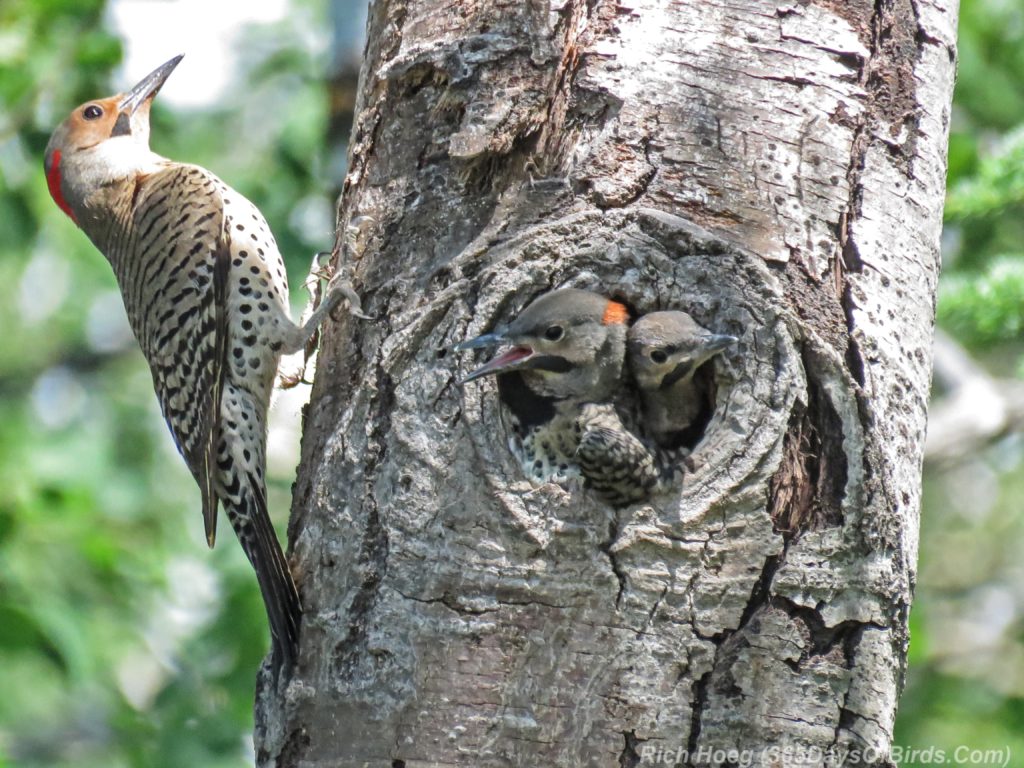 ———-
My "sleeping pad" for the night time photoshoot (screened in porch). I would get up about once an hour and head down the to dock with my camera and tripod