Molly and I have been experiencing withdrawal symptoms from  cycle touring since getting home from biking 850 miles in Scotland this past May. Thus, we convinced two friends to bike 125 miles over the past two days in Copper Country (Keweenaw Peninsula in Michigan). Thanks to Jon and Beth for putting up with us!
The Upper Peninsula is remote. Quite frankly it is an area of the United States that 99% of Americans will never visit! This is exactly the reason it is perfect for cycling! In addition, we got extremely lucky and were just north of an extreme weather system that dumped 9 inches of rain in 24 hours just to our south. On our drive home to Duluth, we have to detour 100 extra miles to avoid road wash outs.
Upon arriving home I visited the mouth of the Lester River. My Kingfisher couple is getting ready to raise another brood. I assume the chicks will fledge in early August. In the meantime the Kingfishers are very busy fishing the mouth of the river up to the railroad bridge.
Molly and I dipping our back tires in an Upper Peninsula Lake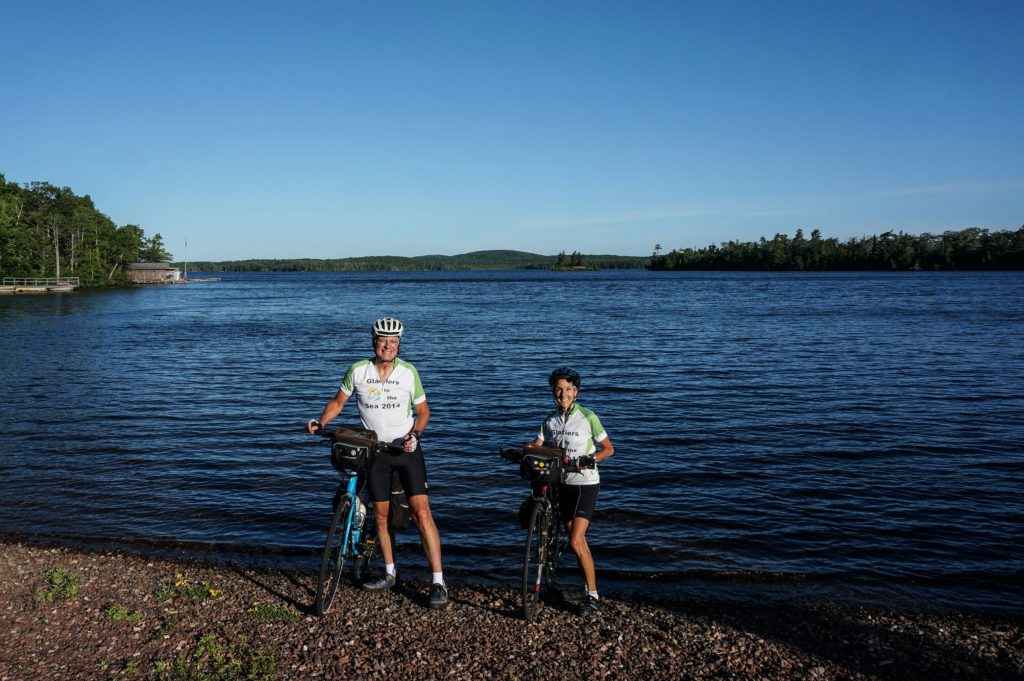 Lake Superior … a remote spot we found to rest for a few minutes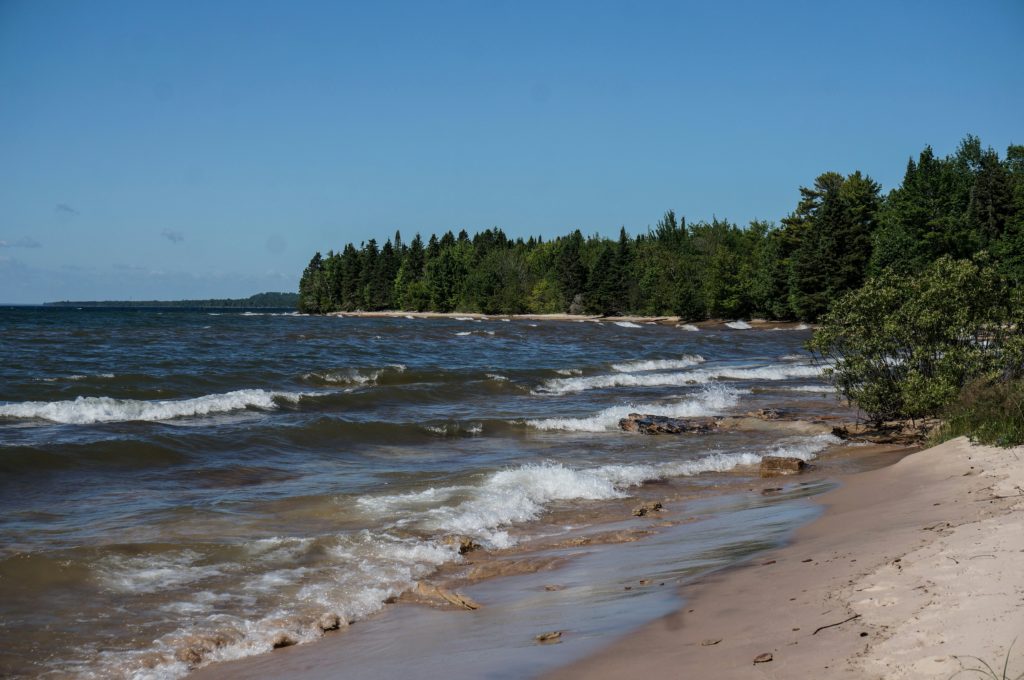 Our Route over the past two days (Houghton – Copper Harbor – Houghton)