No fog this morning! Yea! Instead this morning dawned crystal clear and 54F, which meant it was a great morning to hike in to the Erie Pier on the Duluth Waterfront. Yesterday evening I had hiked in (about one mile) just before sunset and the number of shorebirds were phenomenal … thus the repeat visit at sunrise! The mud flats and ponds did not disappoint!
A bit of bushwhacking was required to reach my desired birding location. I took a photograph of the view at my eye level while I was working my way into position. My height is 6 feet 2 inches, and as you are able to see, the grasses at this point in the summer are even over my head!
An Eye-Level View While Bushwhacking!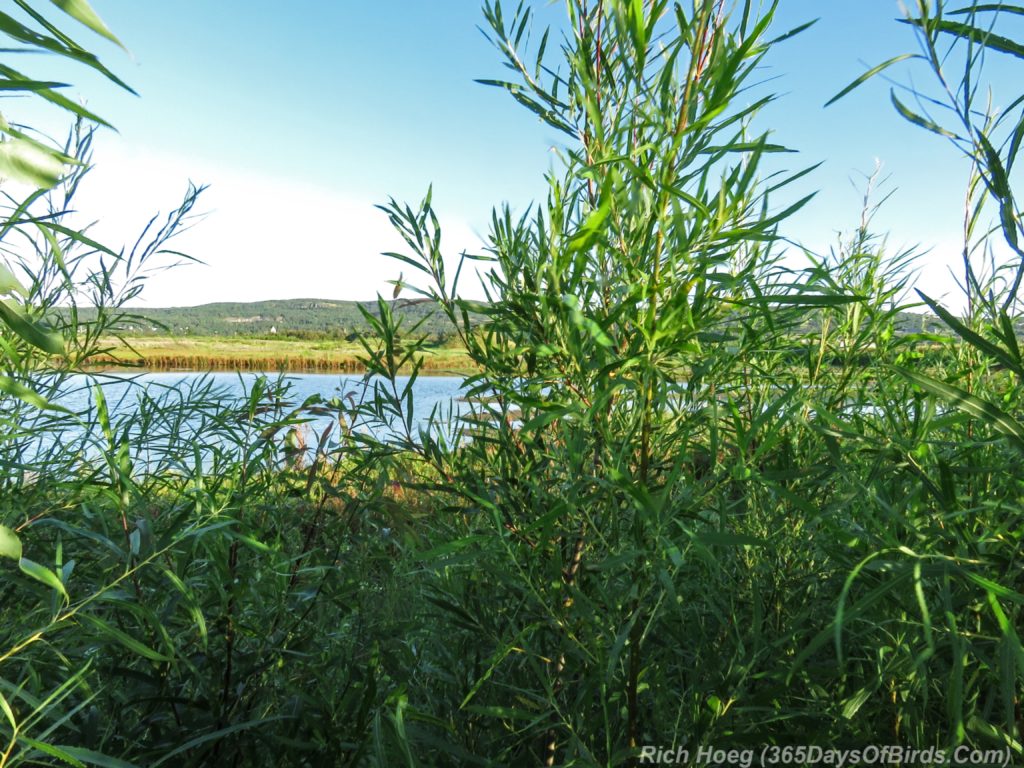 Nice Find … A Semi-Palmated Plover!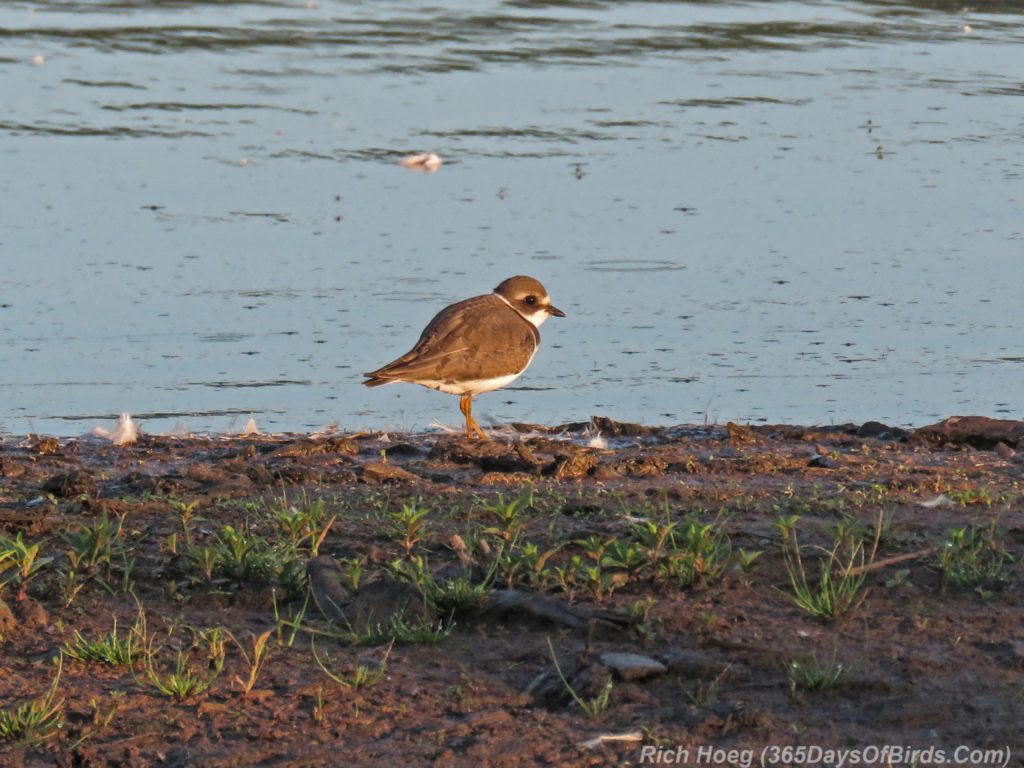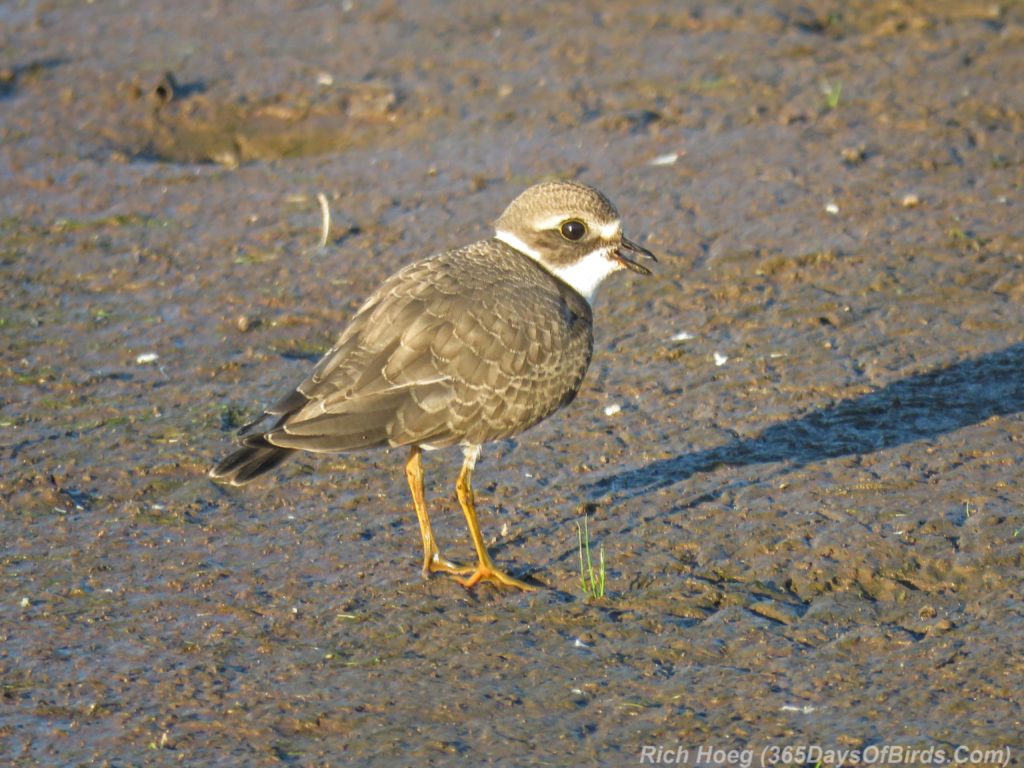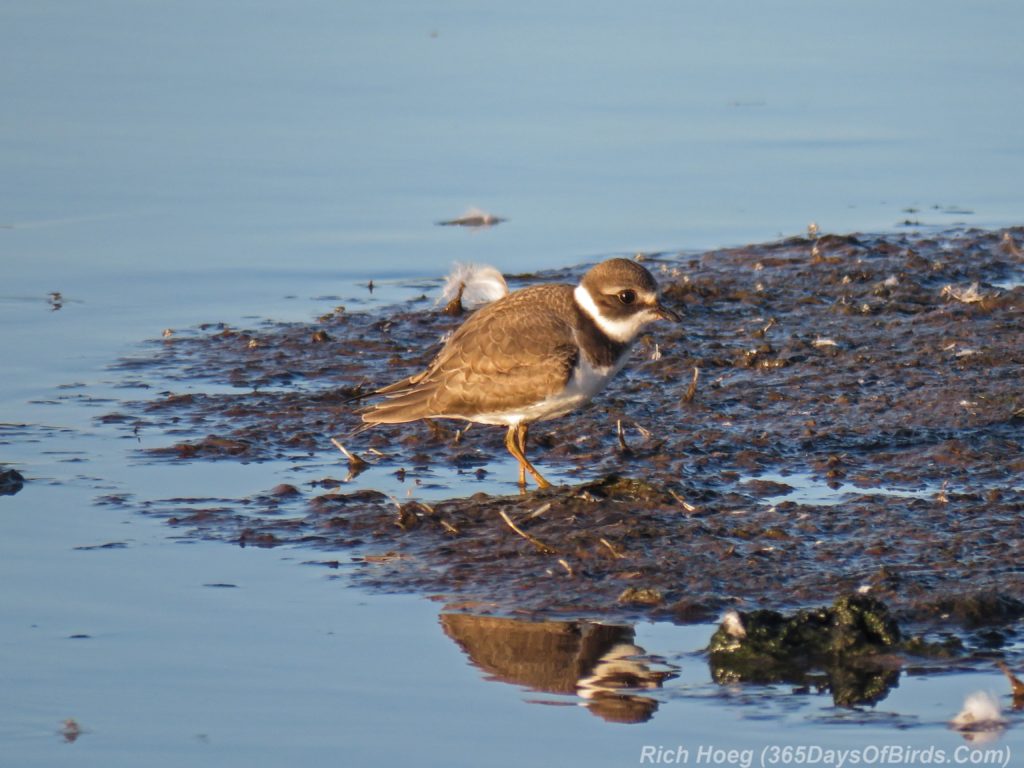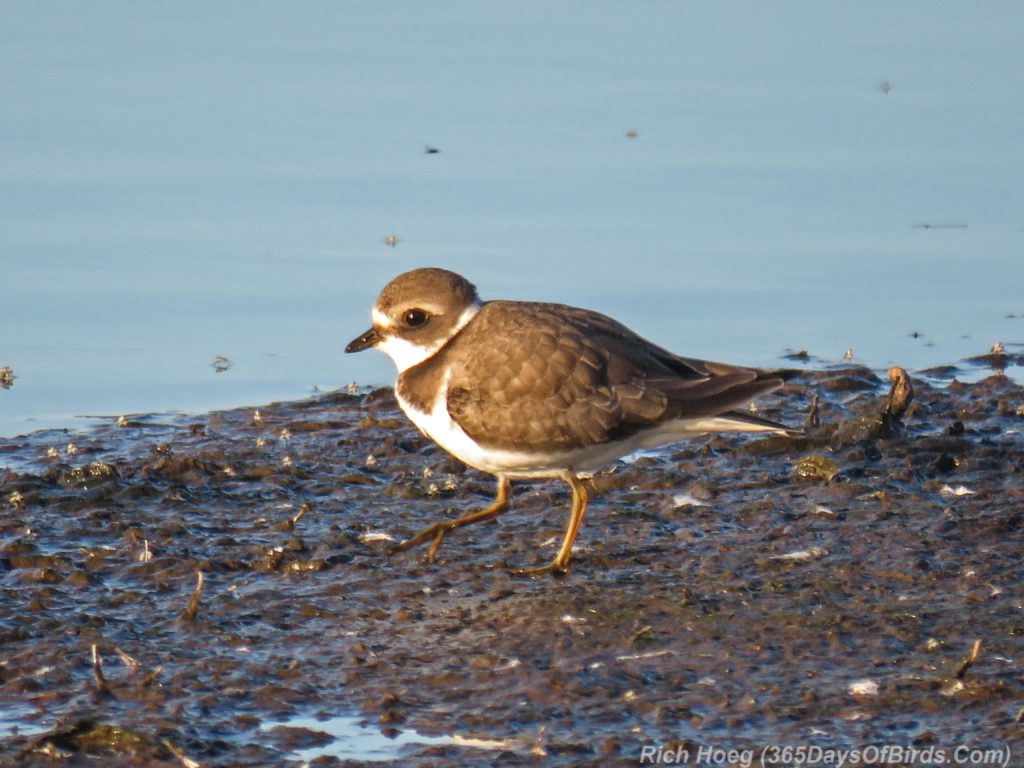 Poor Image, but Unusual Find for Northern Minnesota … Great Egret!