I could have named this post … The Northern Lights and the Same Time Next Year Gang, but I chose kayaking instead. The Labor Day 2016 holiday weekend finds friends and family gathering for our 27th annual gathering at our small Northwoods cabin. This year is already the year of the Aurora … with two great nights of watching dancing lights in the heavens. NOAA is now predicting an Aurora Watch for tonight (was not predicted the past two nights). Does this mean a ThreePeat?!
Molly and I arrived on Thursday and enjoyed a great display the first night, but yesterday evening was special as we shared the experience with 3 generations of Hoegs. We had folks from age 1 to 61 down on the dock watching the dance. Life is good!
I will admit to sheer fatigue. I have been staying out to the wee hours of the morning with my camera, and then getting up before the grandkids by 7 am. When you combine this with a daily bicycle ride the body is beginning to demand more sleep!
Kayaking Under the Northern Lights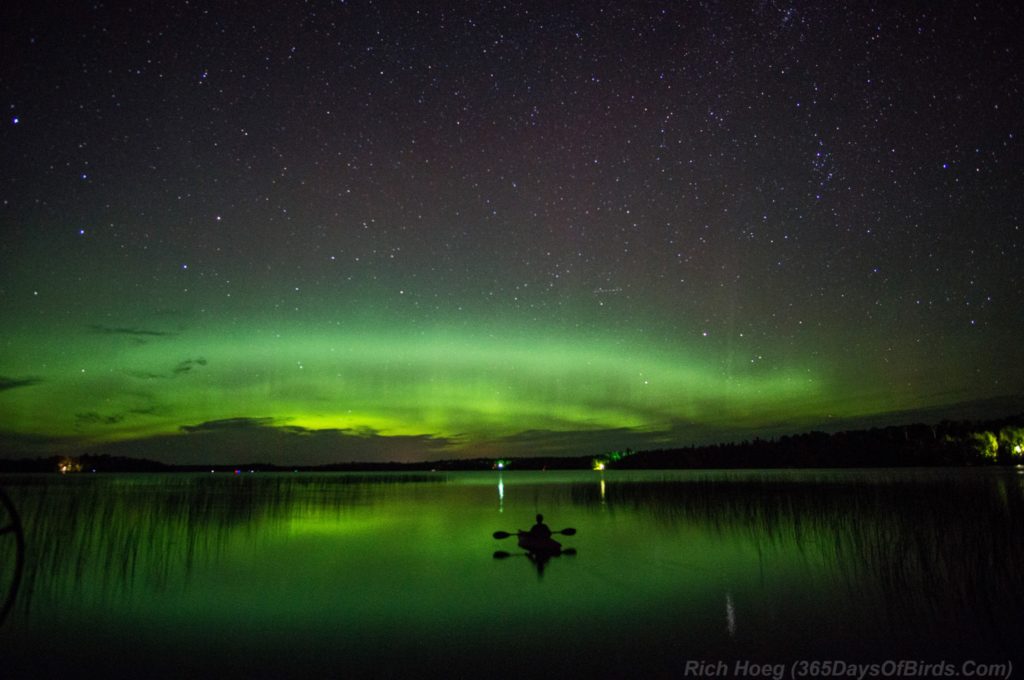 3 Generations of Hoegs watch Pillars in the Sky