As I write this Molly and I have complete 549 miles of our Liberation Bicycle Tour. The name derives from the fact that as of 6 weeks ago, all of our children are married and have jobs. Thus, as parents we are liberated!?
Two days ago we cycled from near the Straits of Mackinac to Drummond, Island in Lake Huron. Shortly before moonrise around 10 pm, the Aurora danced in the skies. While it was a challenge to photograph the Northern Lights without my top lens, I still like the results. Wish I had thought to bring my bicycle into the image before the bright moon started to wash out the Northern Lights. Oh well … enjoying our first rest day in two weeks while watching freighters lock through from Lake Superior to Huron (or vice versa).
My daily bike diary on the Crazy Guy on a Bike Portal
The images in this post … reverse order … night to sunrise
Biking the Aurora
Northern Lights Spikes
30 Minutes After Sunset on Lake Huron
A Remote Lake Huron Beach
Ouch … A New, but Defective Tire (biked 90 miles more on this tire)
Sunrise Over Lake Huron … Our Campsite Dock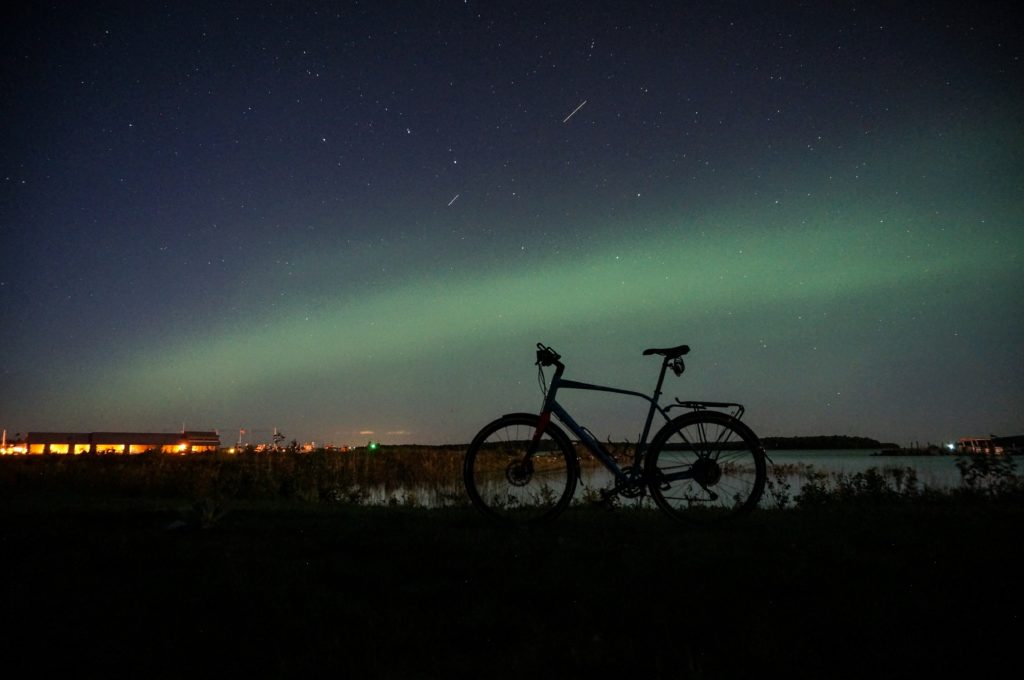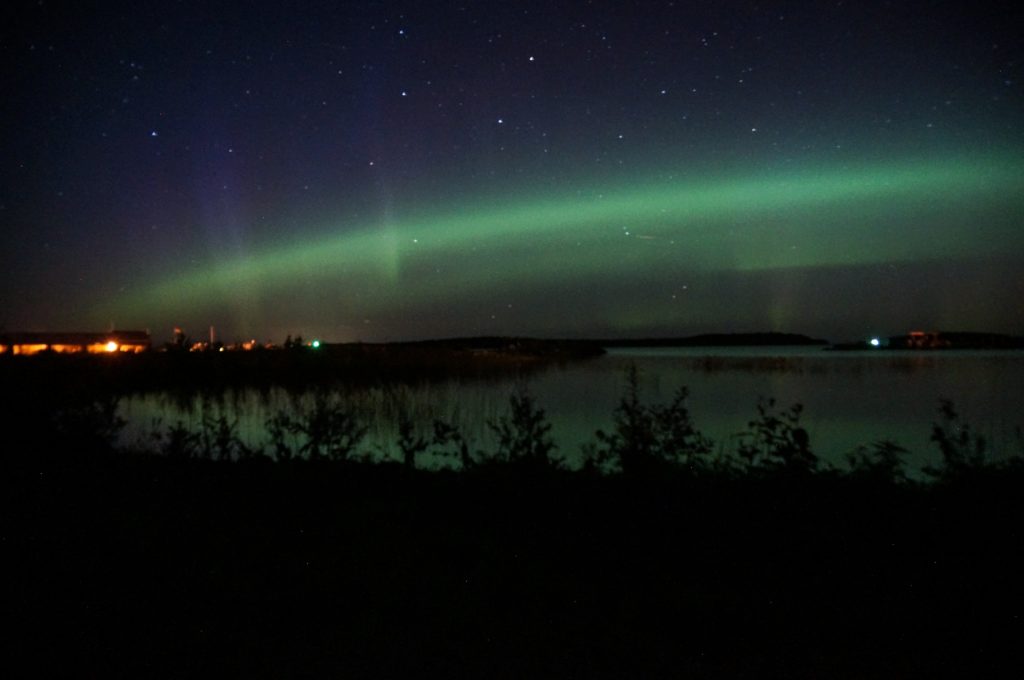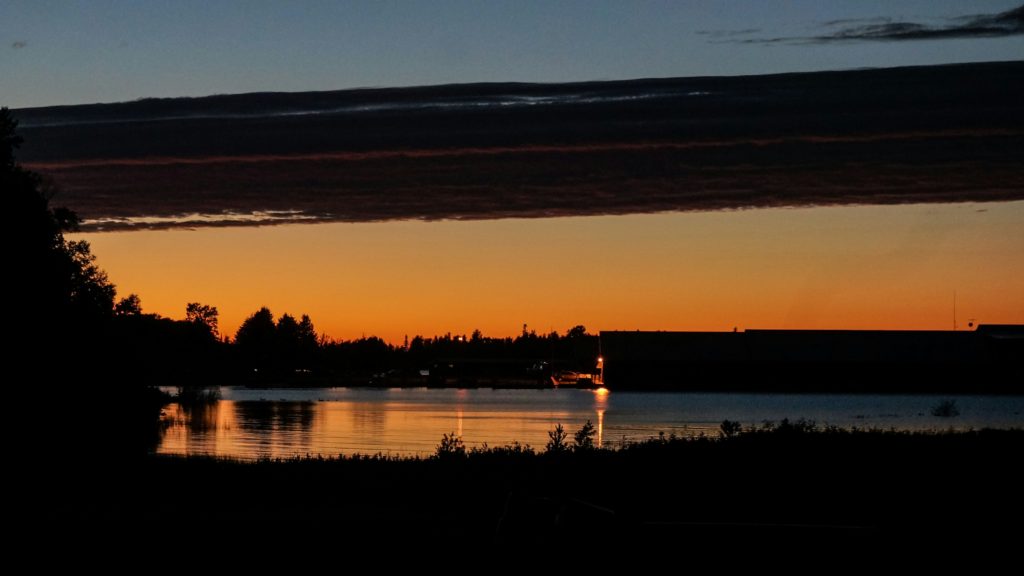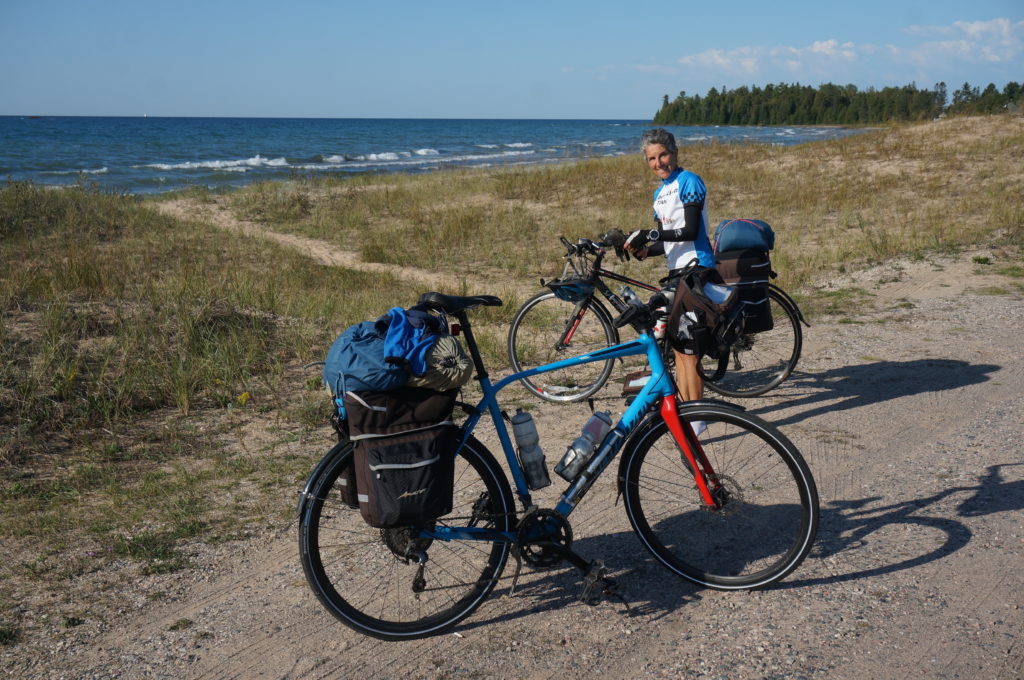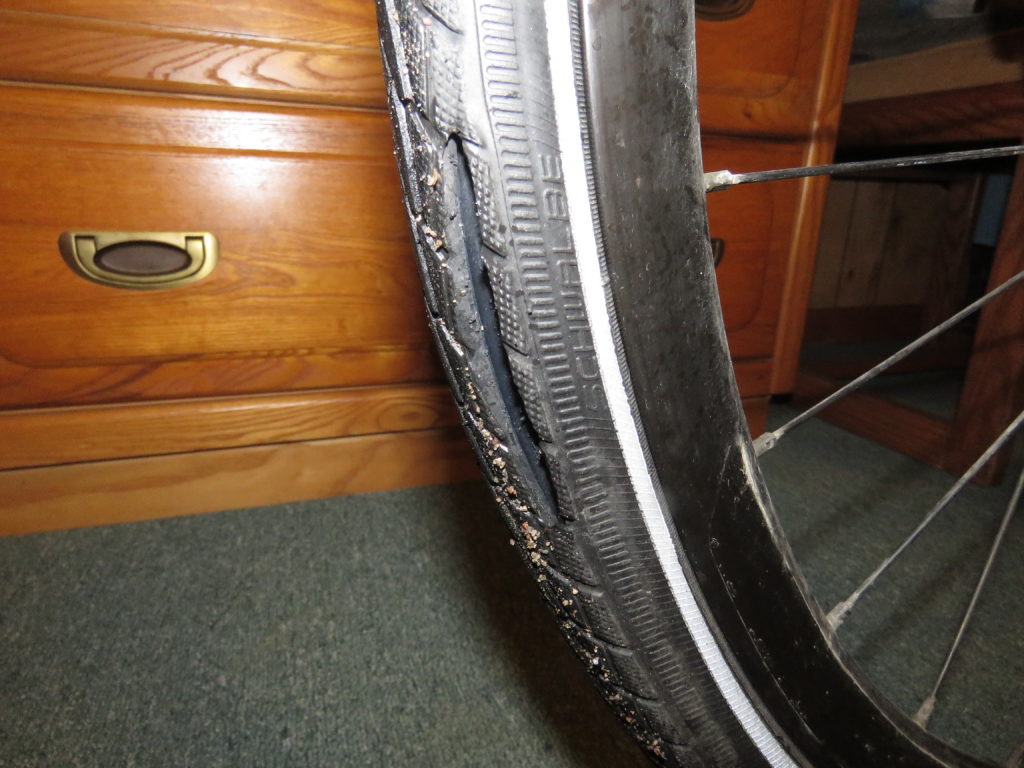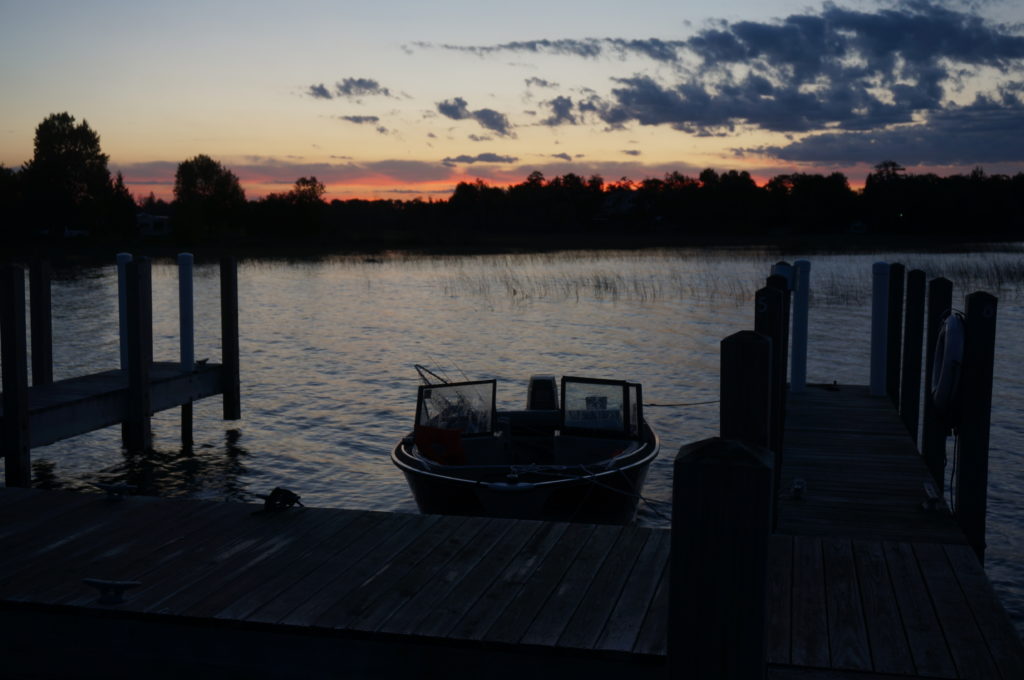 And answering the question, "Where's Waldo?", or in this case, Rich and Molly.