Even though today was only our second "rest" day of the 28 days we have toured, I was cycling by 6:50 am. My goal was to arrive at Peninsula State Park shortly after sunrise for some quality "birding by bicycle". The early light equates to better photographic conditions, and more active birds. While I did not find any exotic birds making their southern migration, I did find a flock of well over 250 Common Mergansers which were bunched up in a protected cove of Lake Michigan. I knew that the huge winds out of the south over the past few days would have stopped any southward migration while our feathered friends awaited favorable winds out of the north. Birds are like cyclists … they love tailwinds and HATE headwinds. Oh yes … my rest day equated to 25 miles on the bike!
A couple of cormorants hang our with the mergansers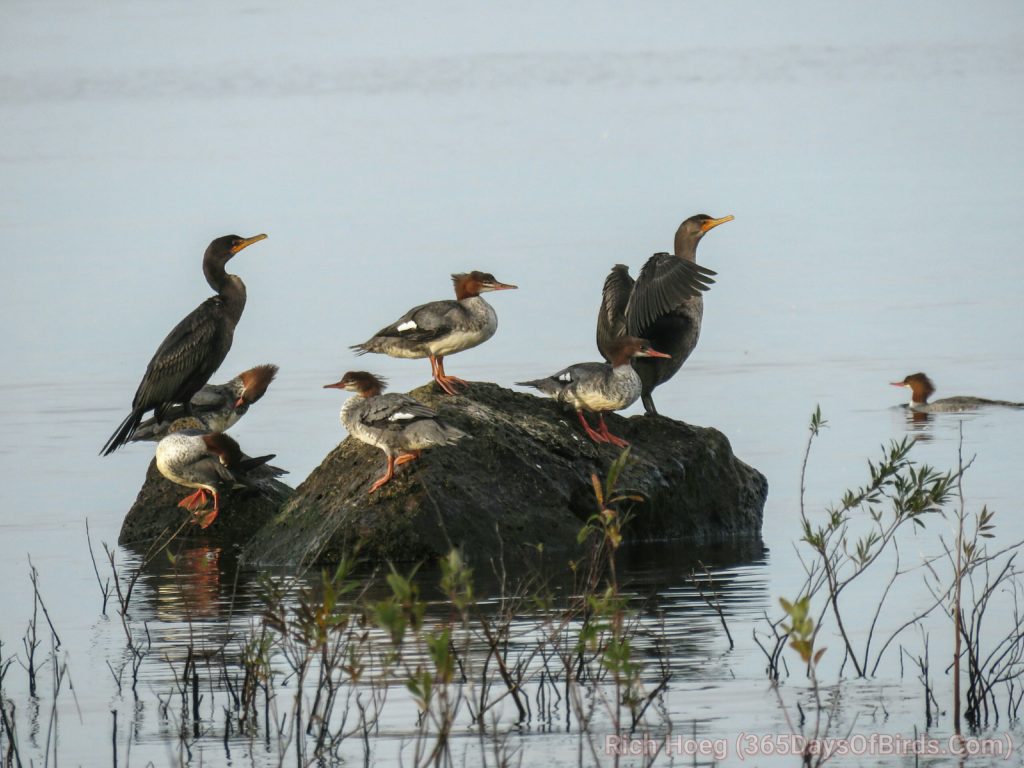 Peninsula State Park also has some sedge meadows … a fact not overlooked by some sandhill cranes. I actually found this trio in a local farm field.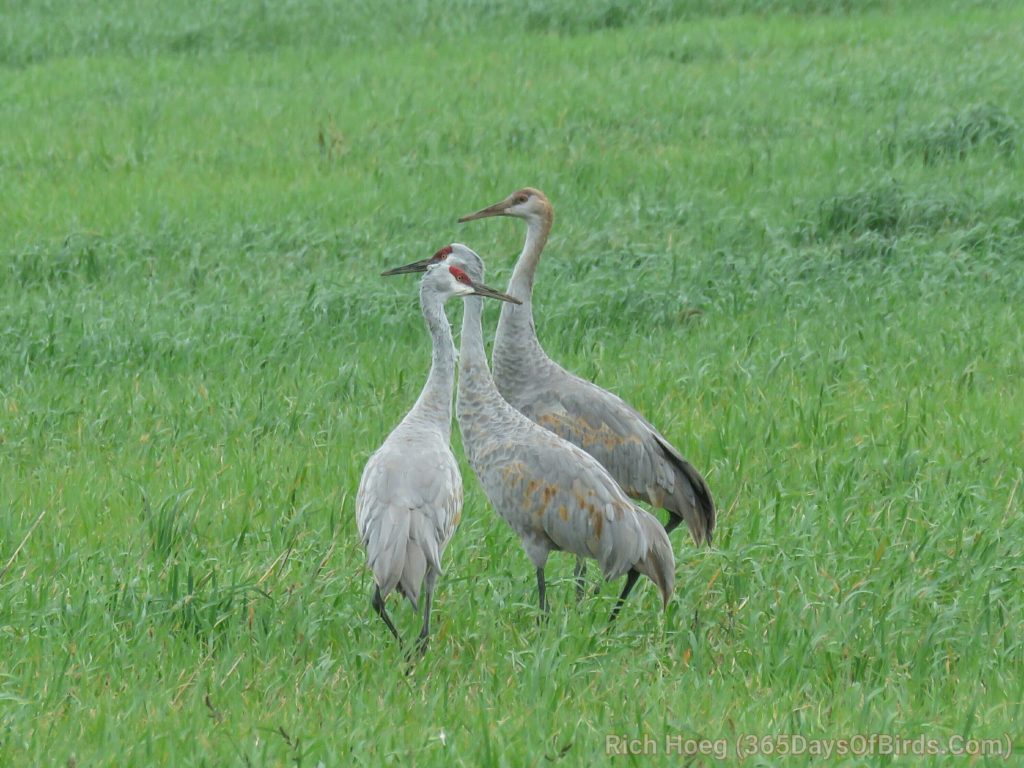 One local took umbrage with my birding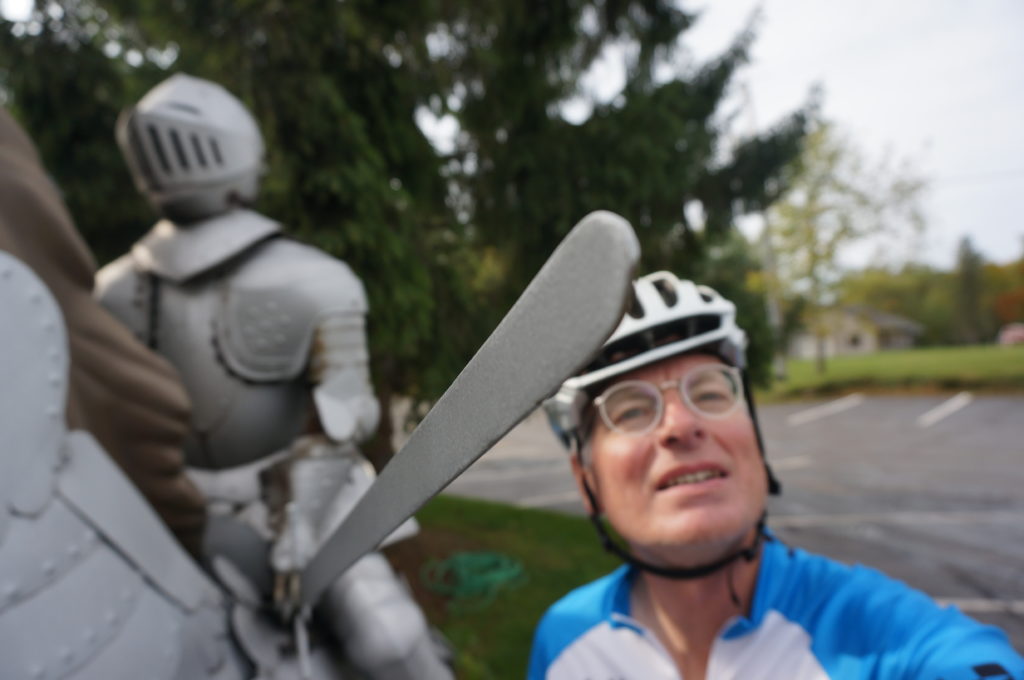 Today's ride and our route after 28 days and 1,178 miles on the bicycles
Looking out over Peninsula State Park