This post provides 2016 eBird data for northern Minnesota, including instructions on how to use eBird even without an account. Living in Duluth I have easy access to the top birding sites in Northland. You'll note from the eBird data that St. Louis and Lake Counties are two of the top four birding counties out of 87 total counties in Minnesota.
This post reviews the 2016 eBird results, and also provides instructions and links on how you might utilize this information, even without an eBird account. However, please consider using eBird which is sponsored by Cornell University Lab of Ornithology. They do nice work, and most of their services are provided without charge.
If you find after reviewing the information in this post, you would like direct access to eBird data, use these links: (for states other than Minnesota, use a Minnesota links and then change to your desired location)
January 2016 Sax-Zim Bog Bird Sightings Found Here
Click upon or press upon any image to view at full size!
2016 eBird Minnesota County Results (partial)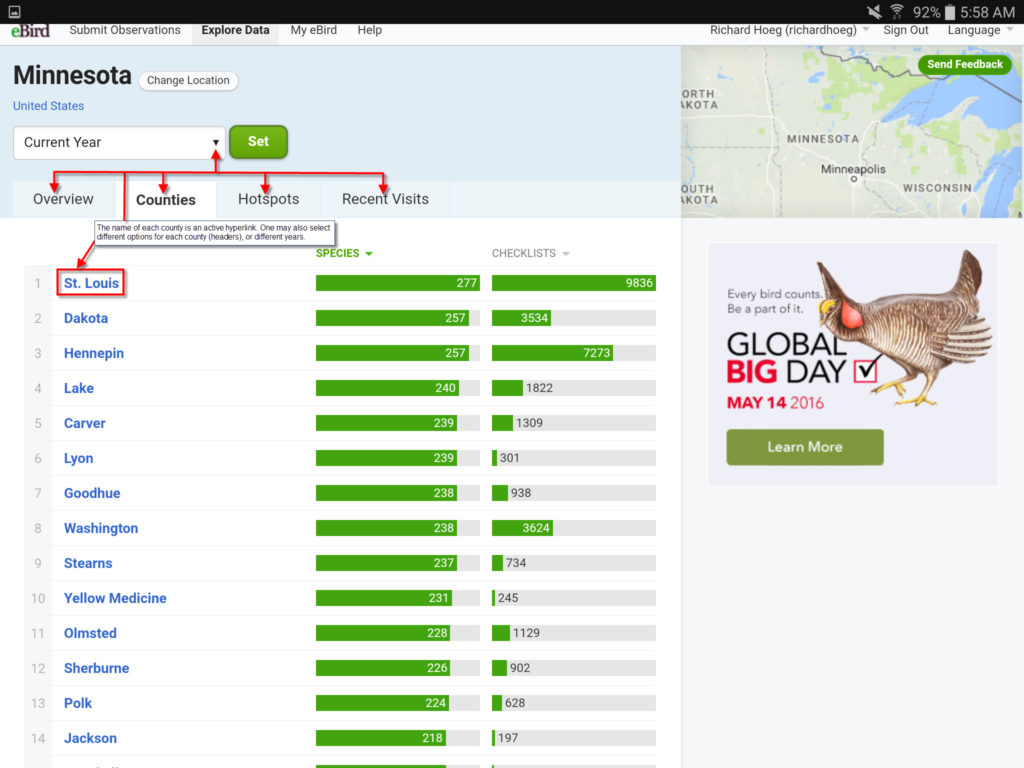 2016 eBird Minnesota Birding Hot Spots (partial) in St. Louis County