The image in your mind is often much more important than the one captured by your camera. In explanation, please understand that my Dad really liked owls, and he had hundreds of owl statues around the house. Yesterday I went owling thinking of my Dad who had died exactly two years ago.
Shortly after sunrise on a remote road in northern Minnesota, in the Big Bog near Upper Red Lake, I found a Northern Hawk Owl. The morning was crisp, clear and cool (10F). As the sun began to rise, I watched the owl start to hunt. In fact, for the next 3 hours I watched this owl make kills in a field overlooked by its three favorite perches. I never stressed out the bird, and it did not mind my presence. Often I watched the Northern Hawk Owl from a distance of only 20 yards as it scanned the peat bog for voles.
On one particular strike it flew 300 yards away dropping down into the tall grasses where it could not be seen. Suddenly my owl reappeared flying straight back towards me. Amazed, I watched as the owl bore in on me flying only 8 feet high. Without swerving my Northern Hawk Owl passed only two feet over my head and returned to its favorite perch behind me. Wow! Thanks Dad. The image of this bird is now captured in my brain in a manner no photograph could ever replicate.
Having written this narrative, here are some photographic images of what I will now always think of as Dad's owl … one of the rarest owls in the United States. Yup, it was a great day which even ended with a second Northern Hawk Owl shortly before sunset in the Lost River States Forest. Dad and a few owls were with me yesterday.
My Northern Hawk Owl Checking Me Out!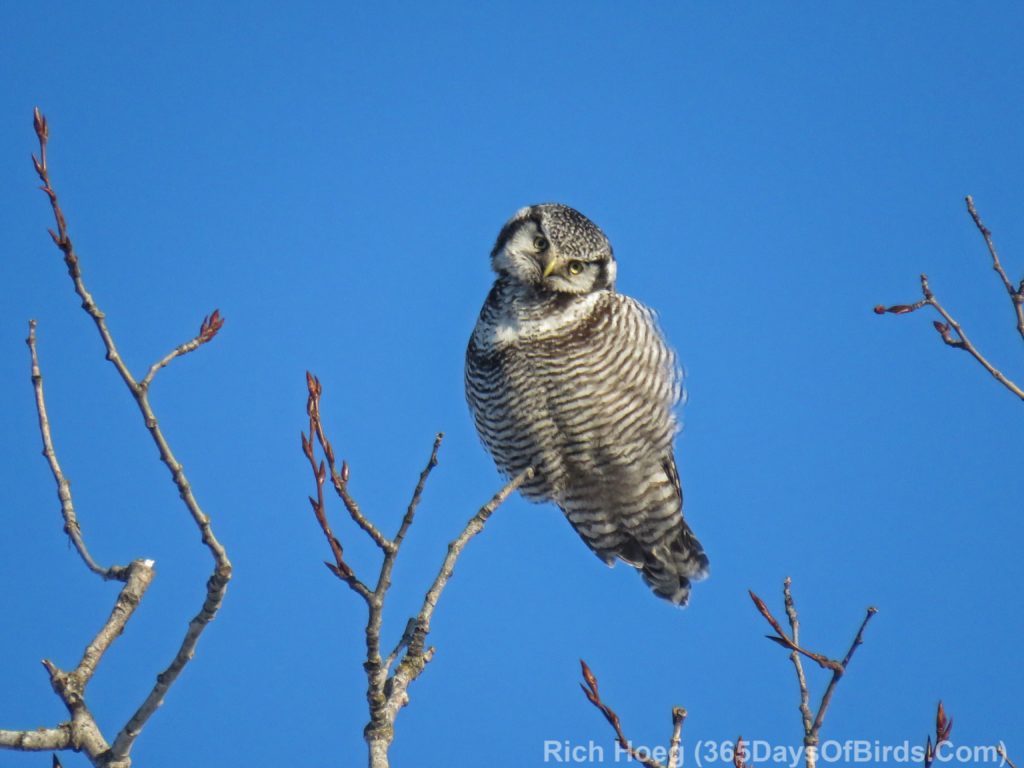 A Short Video of my Northern Hawk Owl