Molly and I were off the grid this past weekend, up at Frostbite Falls next to Minnesota's northern border with Canada. While we did not find Bullwinkle J. Moose, the area itself did not disappoint. We stayed at Naniboujou Lodge. Our stay was a gift from our middle son and his wife in thanks for our support of their recent union, both financial and otherwise.  This Lodge is near the Canadian border and has a gorgeous spot on Lake Superior. The area is so remote that there is no cell coverage, and Naniboujou prides itself on NOT providing wifi access for their guests. The goals is to unhook, unwind, and relax!
I believe the goal was accomplished. Here are a few photographs I took over the weekend. From a photography vantage point please note how the horizon is not at the center of each photo. With photography, the lines of the photograph which draw the viewer into the image should make themselves evident, but not necessarily the middle. This is often a common mistake of beginning photographers … splitting the picture in half between sky and ground.
Good Morning Minnesota, Good Morning Michigan! I captured the moment of sunrise over the Susie Islands (Minnesota) and Isle Royale (Michigan) on Saturday morning. The Suzie Islands are the eastern most point in Minnesota. The overlook on Mount Josephine allows one to also see Isle Royale National Park in the distance.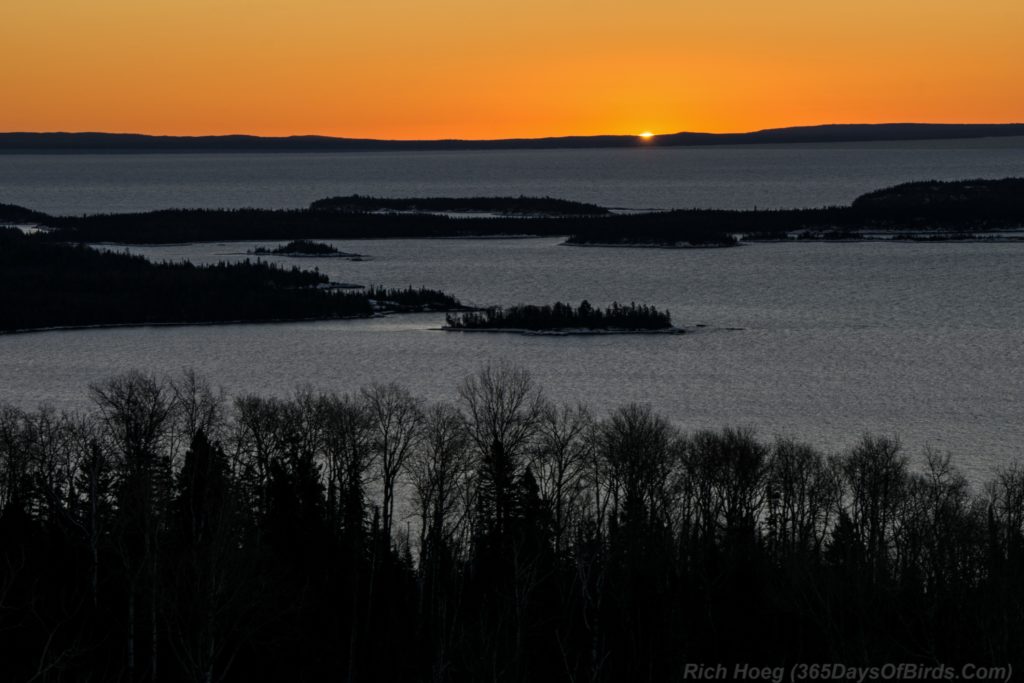 Frostbite Falls, Minnesota! Actually, you are looking at the frozen high falls on the Pigeon River. This river is the international border between the USA and Canada.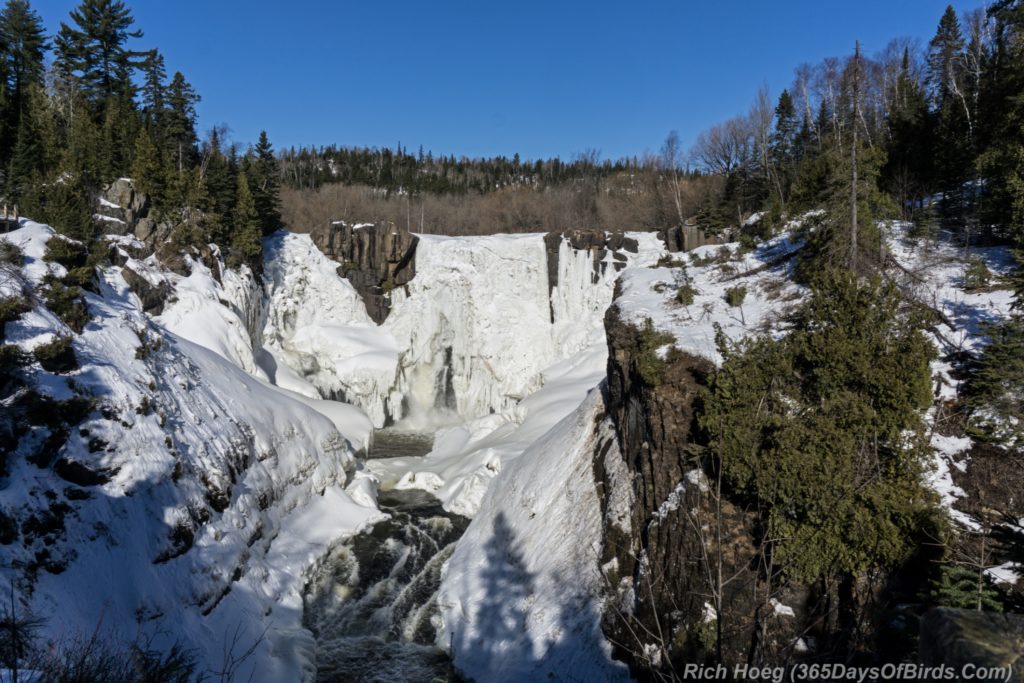 Sunrise Splash on Unknown Beach, Lake Superior! I just liked this beach and the frozen point in the distance. The time is shortly after sunrise.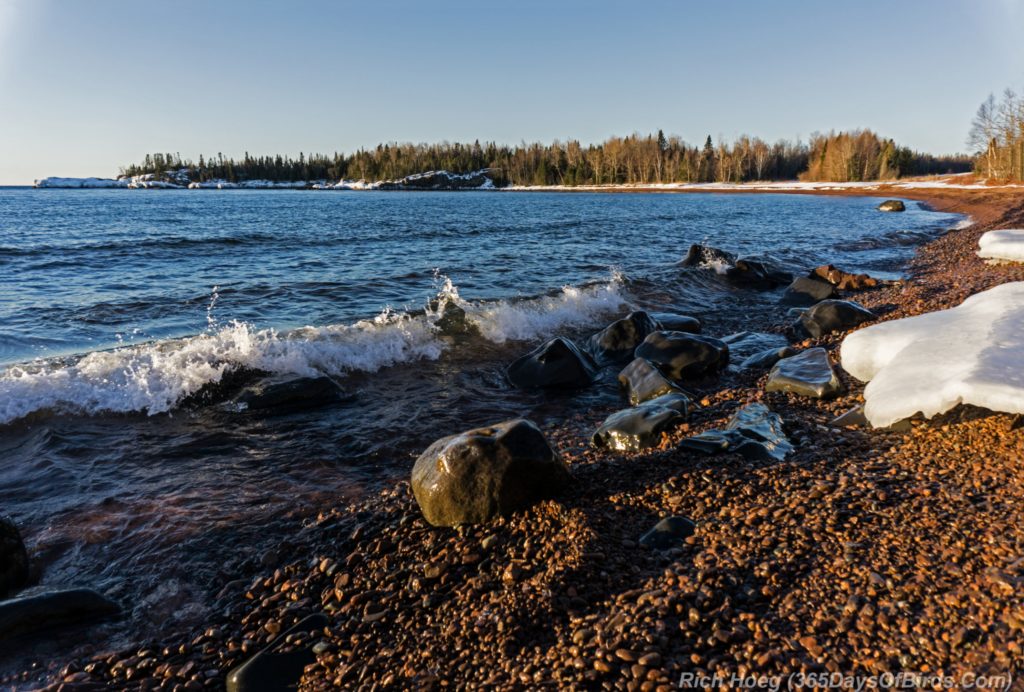 Sunrise over Horseshoe Bay! (near Hovland on Lake Superior)