Ever had a few hours to go birding in an area where you have never been before? While one may just walk out the door and explore, this does not exactly optimize your chances of seeing something unique, which you might not see on your home turf. Is this problem further complicated by the fact that whomever may be accompanying on a trip could care less about birds. In short, you are on a trip where birding is not a priority … as opposed to when you travel to a known birding hotspot.
There are resources that solve the dilemma presented in the first paragraph. A brief summary of each linked tool is provided followed up by a detailed explanation with annotated screenshots later in the post. In my example I used the State of Oregon, about which I have absolutely no clue in terms of geography (i.e. county names). Unfortunately, without knowing one's current county, eBird is almost useless.
What county am I in?

Most birding resources list hotspots by counties. However, if you are like me, once outside your home region you have no idea in which county you are located. This tool tells you the country in which you are presently located, with the ability to check other locations throughout the United States by address or map click.

eBird by State Birding Trip List Reports (account not required)

eBird from the Cornell Ornithological Lab compiles birding lists by county by known birding hotspots. Pick a state, then a county, then a hotspot.
Annotated Screenshots of Hotspot Location Process
What County am I In?
(must give permission to the tool to have access to your current location)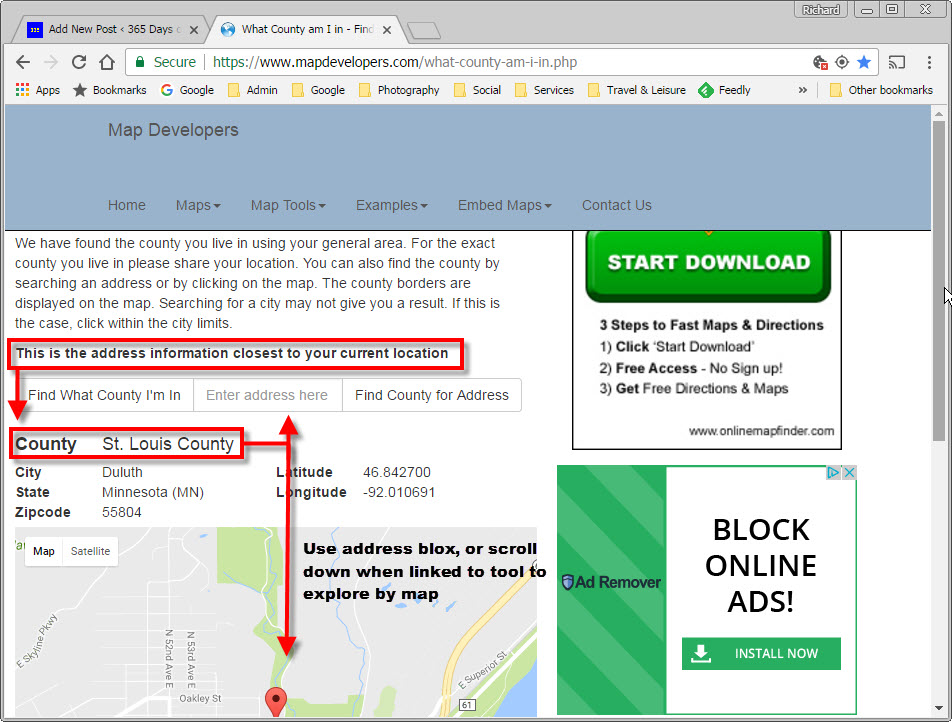 eBird State of Oregon Overview Index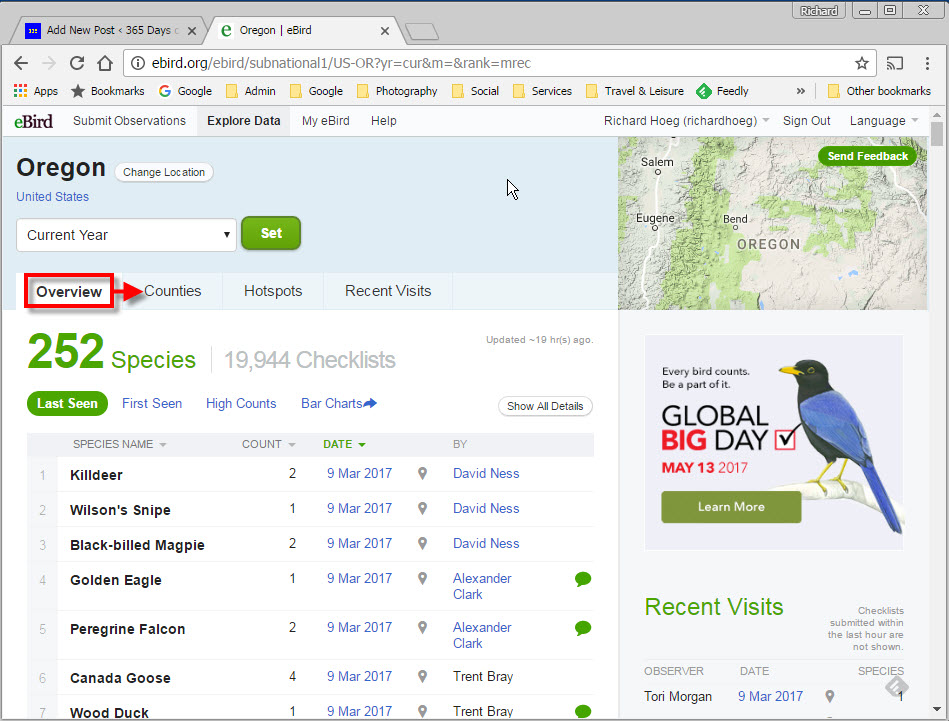 eBird State of Oregon Counties Index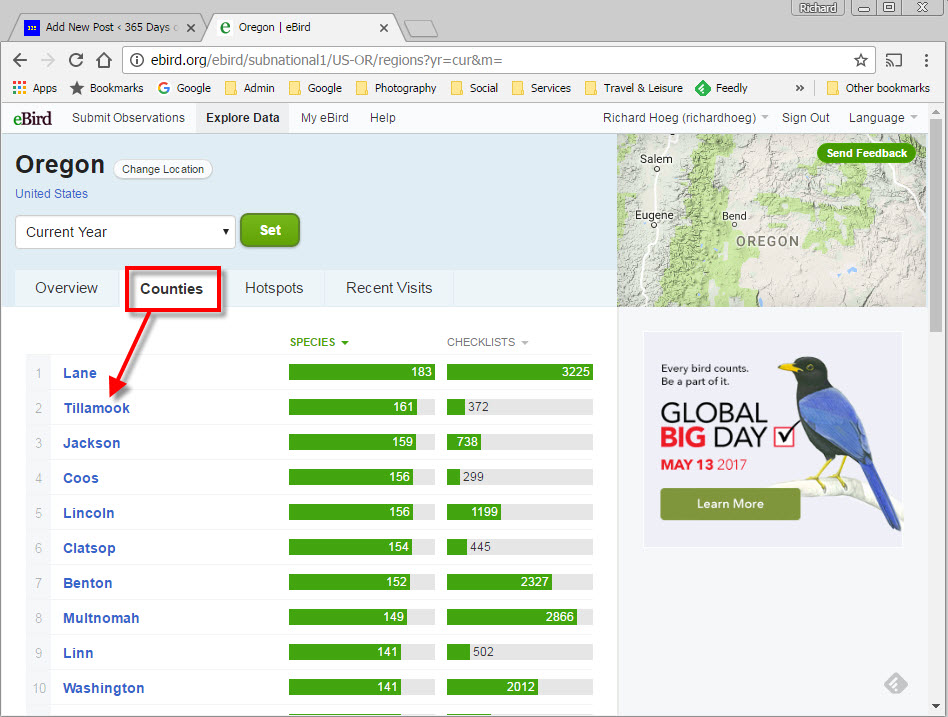 eBird State of Oregon Tillamook County Overview Index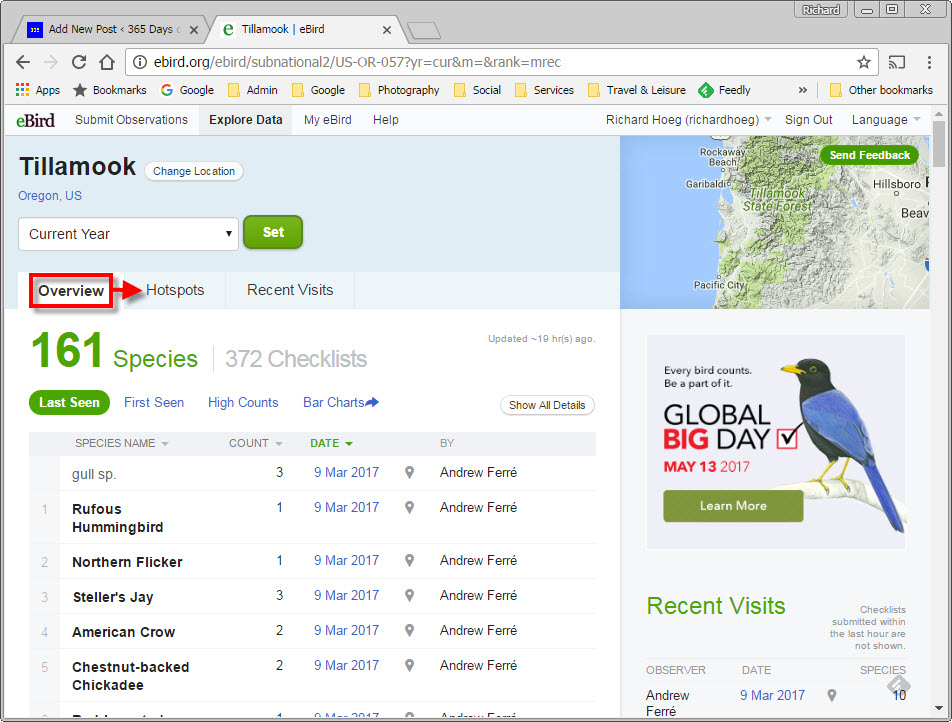 eBird State of Oregon Tillamook County Hotspots Index