Yesterday afternoon I looked out the window of our motel room near the Grand Canyon, and announced to my wife … let's go chase rainbows! I think Molly thought I was crazy, but in my mind I felt the storm clouds in the area coupled with some off and on sunny conditions might mean we would be lucky to view a rainbow over the Grand Canyon.
After 45 minutes of waiting, and dodging rain showers, we struck paydirt! Better yet, we received an additional reward of snow over night which meant our drive out of the park this morning took 90 minutes rather than 10 … not because of bad driving conditions. We had to constantly stop and enjoy the beauty!
We have ended the day in Durango, Colorado. We really had no goal on where we were going when we left the Grand Canyon except to follow US160 across the High Desert and into the Mountains. Durango looks neat … may have to stay and extra night to enjoy the area by biking and birding!
The Scene Upon Arriving at the Grand Canyon Rim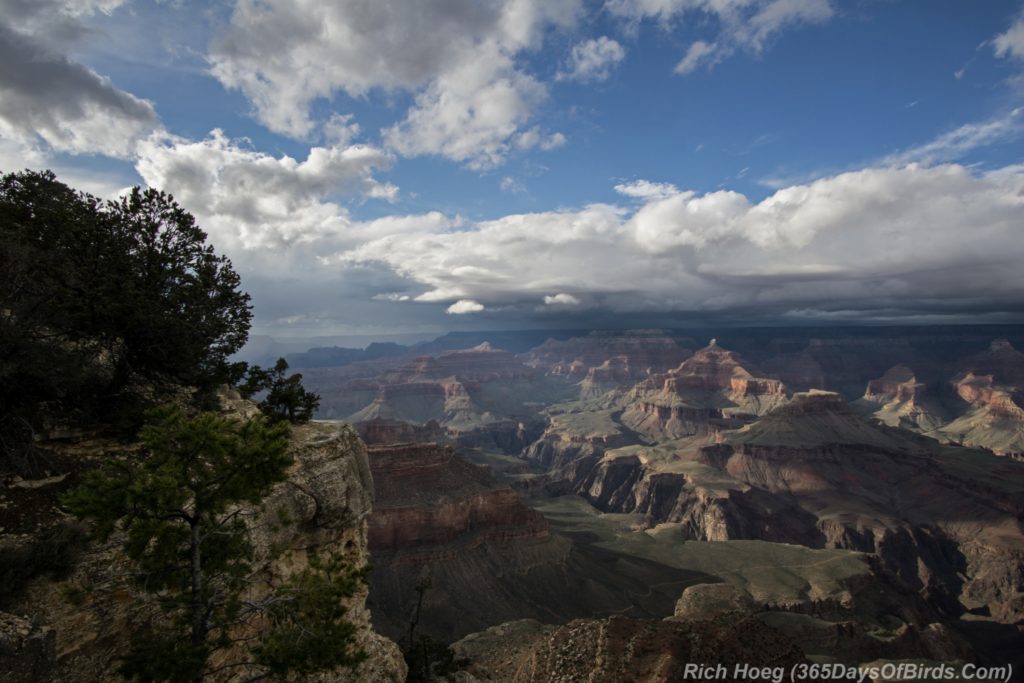 A Selfie I Took of Myself … Waiting for Rainbows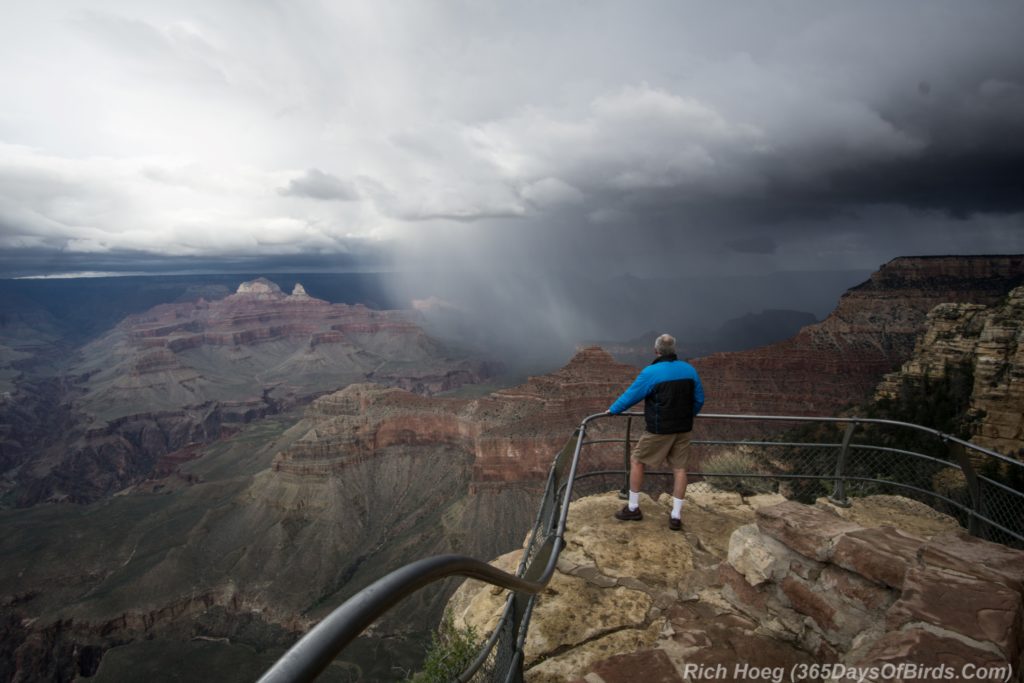 A Rainbow Curving Down Into the Canyon!!!