Yesterday I could not buy a decent bird photograph. Although the Meadowlarks were back,  neither them or any other bird species would strike a decent pose for a photo. Thankfully I had a fallback … my first freighter image of this shipping season, The Michipicoten. This ore boat is a classic ship having been built in 1952 … making her four years more a classic than yours truly! I tend to be very picky about which ships I photograph, and the combination of the Duluth Shipping News Schedule and a real time marine app allows me to insure I am at the right place at the right time!
The ship photograph must have changed my luck, because over the next 24 hours birds seemed to want their photograph taken, and then to top it off … the steelhead run started which obviously had to be captured on camera. (native rainbow trout which spawn in Lake Superior rivers).
Failed! A Steelhead trying to jump a Lester River cascade.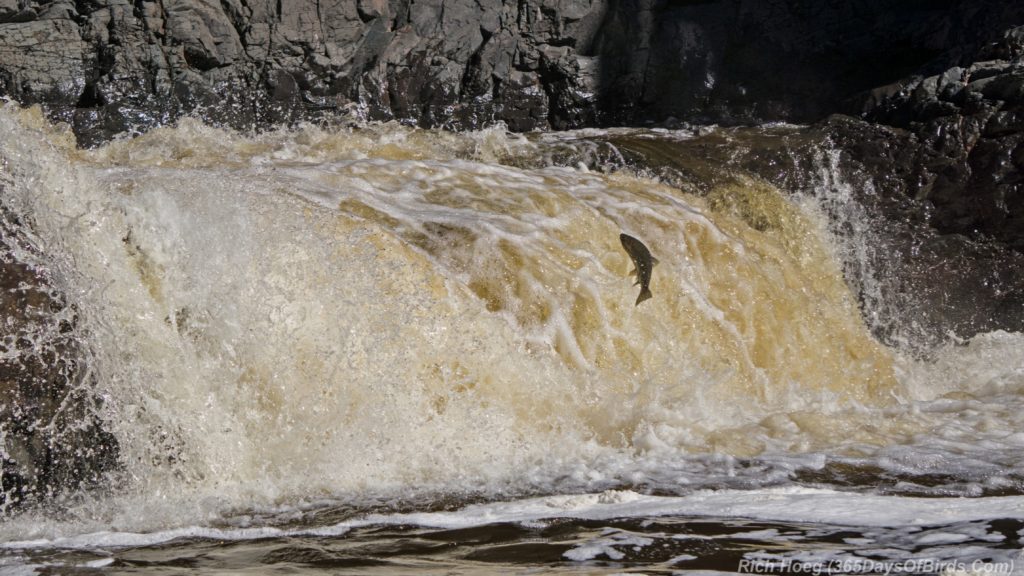 Wisconsin Wetland Photographs
Stuffed! (A very full Bald Eagle which let me get amazing close and never flushed)