Mom says it's called a wing, but I'm not sure for what it's used!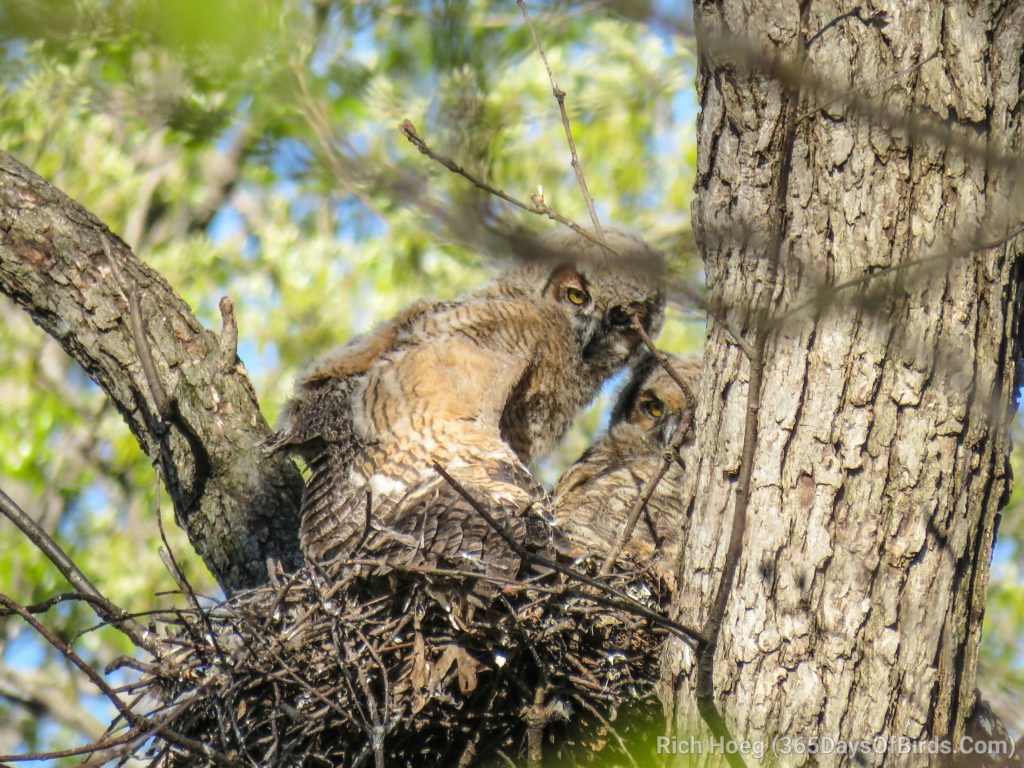 Arrived back in the USA at midnight, and made it to my daughter's house by 1 am. Thus, I had to get up by 6 am and check out the Great Horned Owl which my son, Erik, had discovered while marathon training. It was nice to need a jacket to keep warm …  no Costa Rico heat and humidity!
Here are two more images. Mom owl was catching some well deserved rest on a bough ten yards away from the nest.