The lupine have been blooming for two weeks inland from Lake Superior, but down on the shore the cool waters delay blossoms. Thus, this morning I drive up the shore to a favorite location where I knew the sun would align with the lupine at sunrise. Only for a few days near the Summer equinox does the sun rise directly in line with the shore. I liked the effect!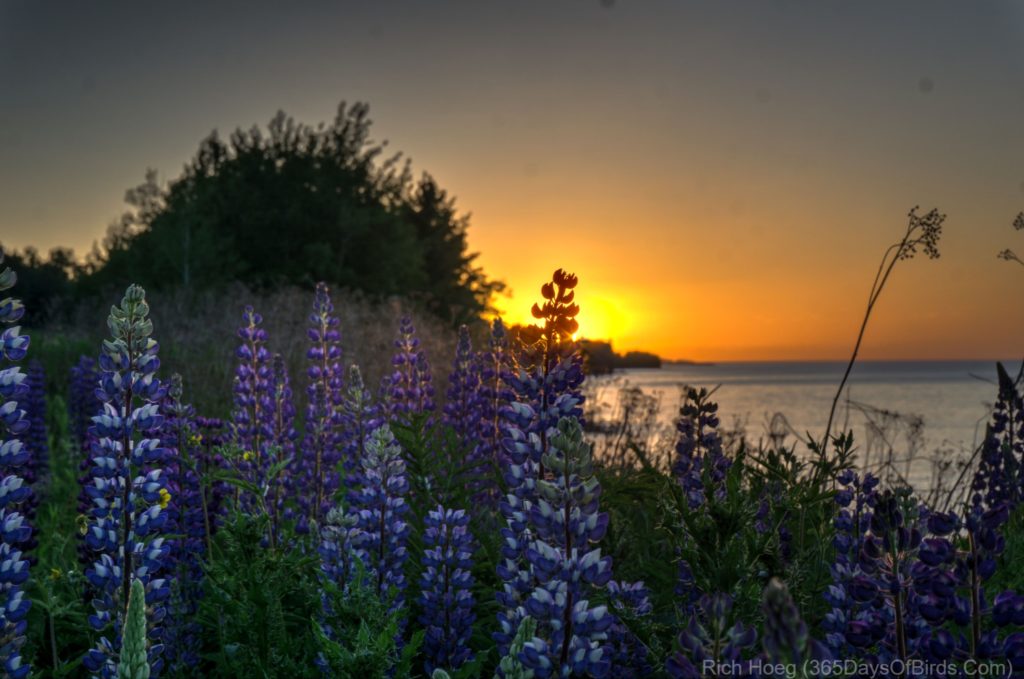 After my flower power session I moved on to Hawk Ridge. A few weeks ago I have photographed a classic ore boat arriving at Canal Park. I have been watching the shipping schedule and waiting for an early morning arrival. When I took my other ore boat arrival photo, I did not have a tripod. This time, I did it "right" and photographed the Cason J. Callaway as it arrived at Duluth.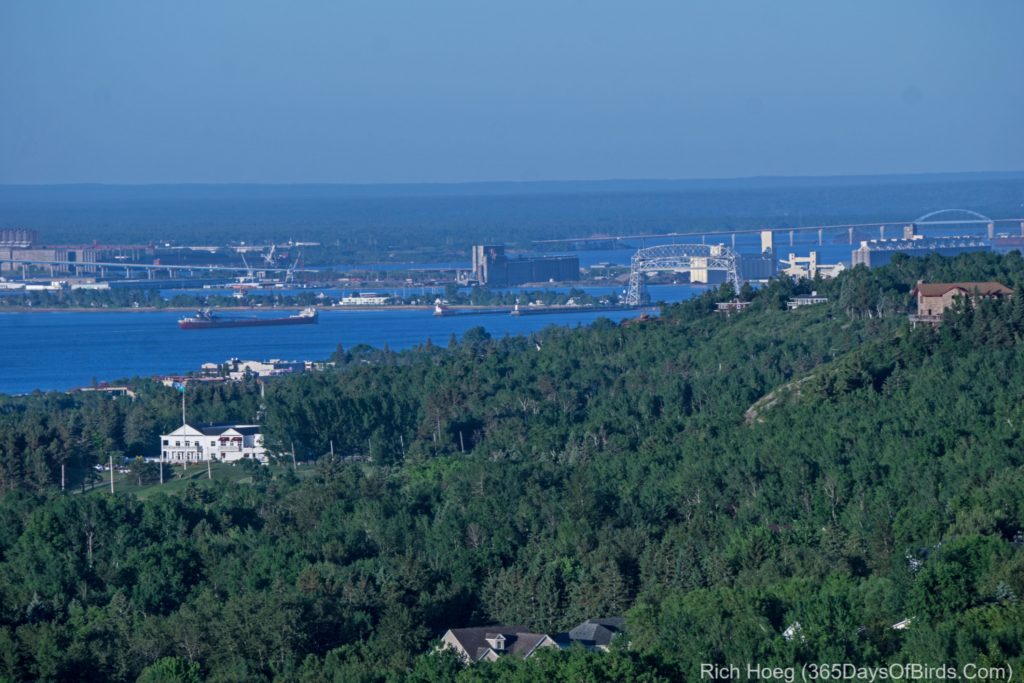 Finally, while taking the above photograph, an Indigo Bunting serenaded me. This is said bird!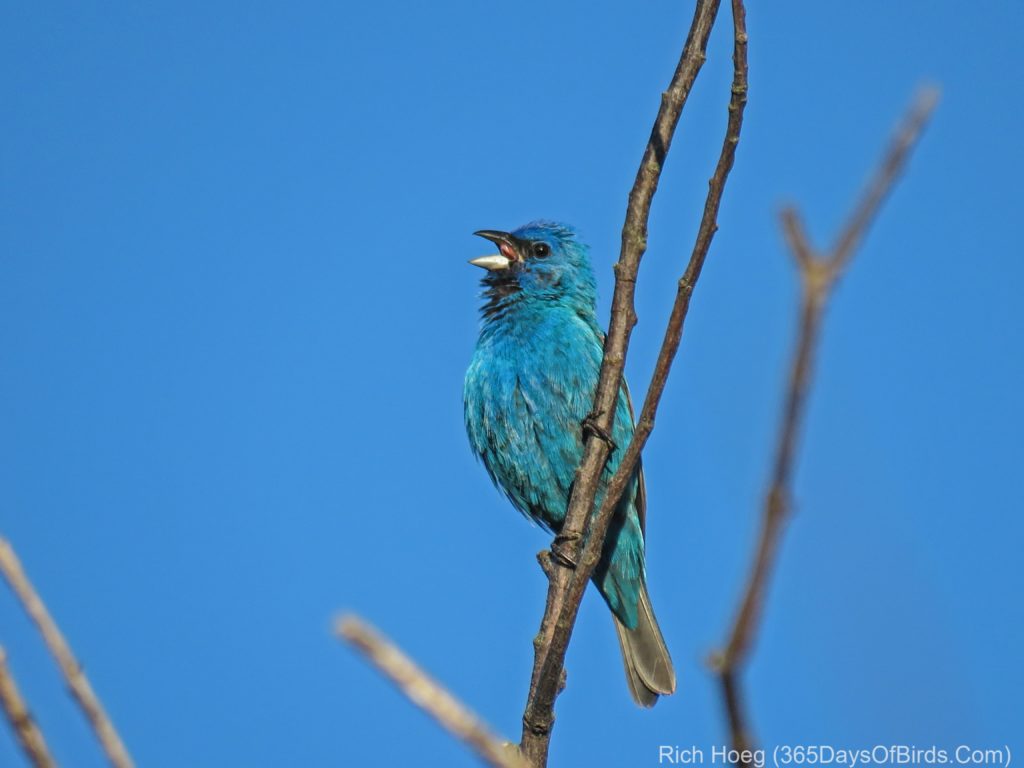 I'll end this blog post with a pic taken of my own home. I arrived home at 6:30 am (been out since 4:45 am) as the sun finally dappled into my own yard!