We have finished the Yellowhead Tour. After 626 miles of cycling through British Columbia's coastal mountain range, including a trip out to the Haida Gwaii archipelago, my weary muscles may now rest! Although rivers often cut through the mountains, significant climbing is required, but the scenery makes all the effort worthwhile. You may find my full trip diary on the Crazy Guy on a Bike Portal. However, here is one photo I took of Molly descending to the Skeena River which sets the stage.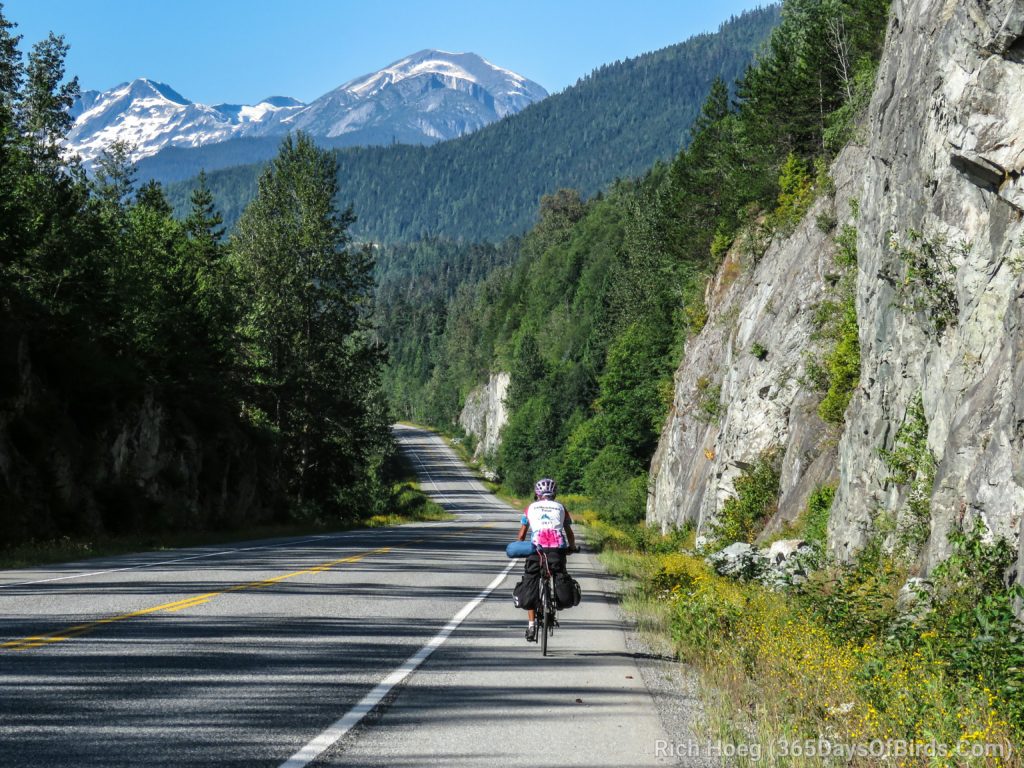 Haida Gwaii was a cyclist dream of pretty roads, low traffic and smooth pavement. The native culture is evident, and wildlife abounds. We were the rare American visitor, but not the Canadians. They are well aware of this island treasure. Molly and I have now traded two wheels for four, our Subaru, and are slowly working our way home … after all there is more of the world to explore … perhaps with shorter cycling jaunts?!
Here are a few photos from Haida Gwaii … some eagles in a feeding frenzy when a fisherman left fish remains on a beach … reaching mile #0 of the Yellowhead Highway, and our final map. I heartily recommend one see North America at 11 mph by bike tour. You won't regret the effort.
You may wish to read Molly's posts about our tour. She writes for several regional magazines, and has a good way with words.
Feeding Frenzy and Bringing Home the Bacon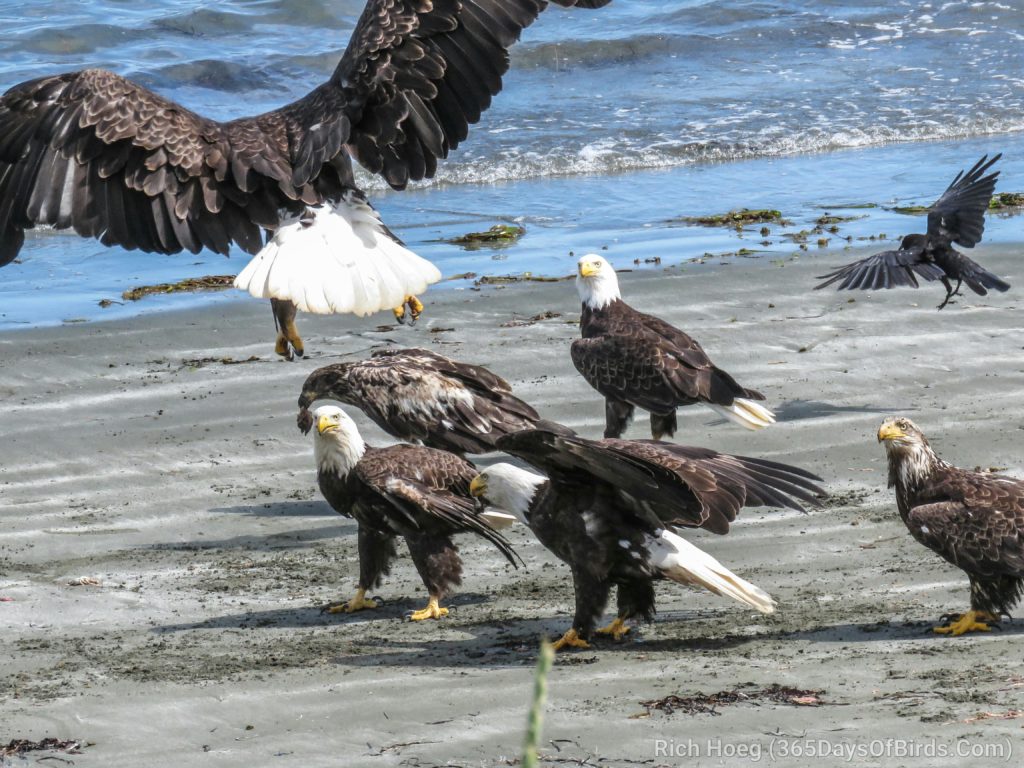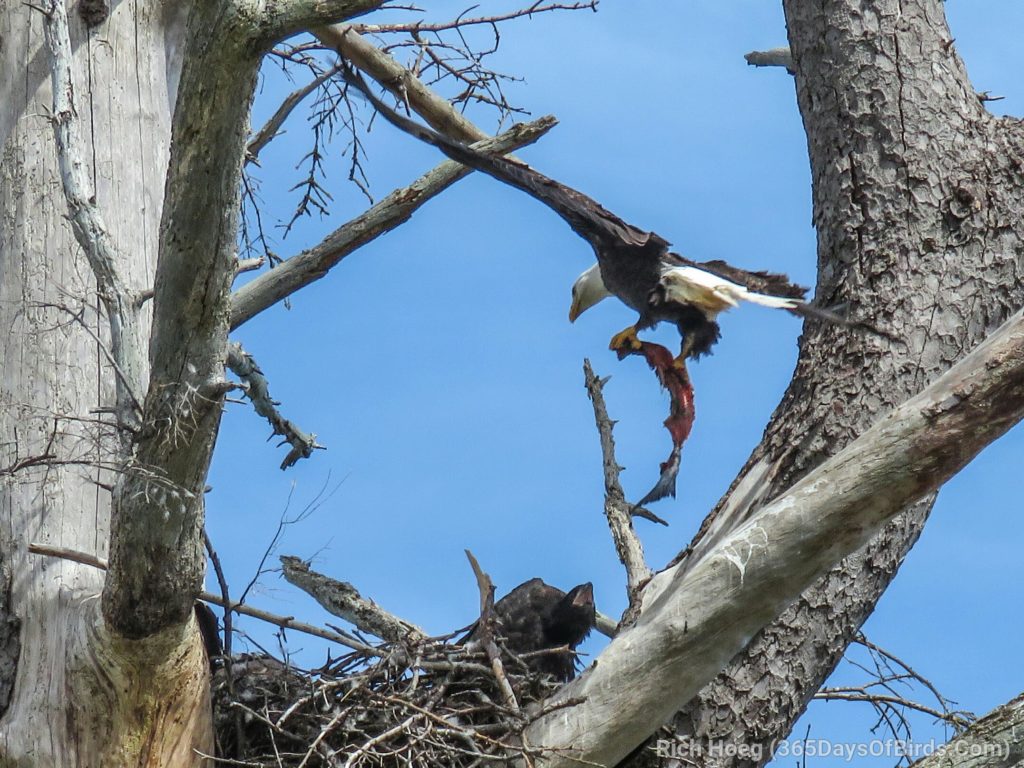 Mile #0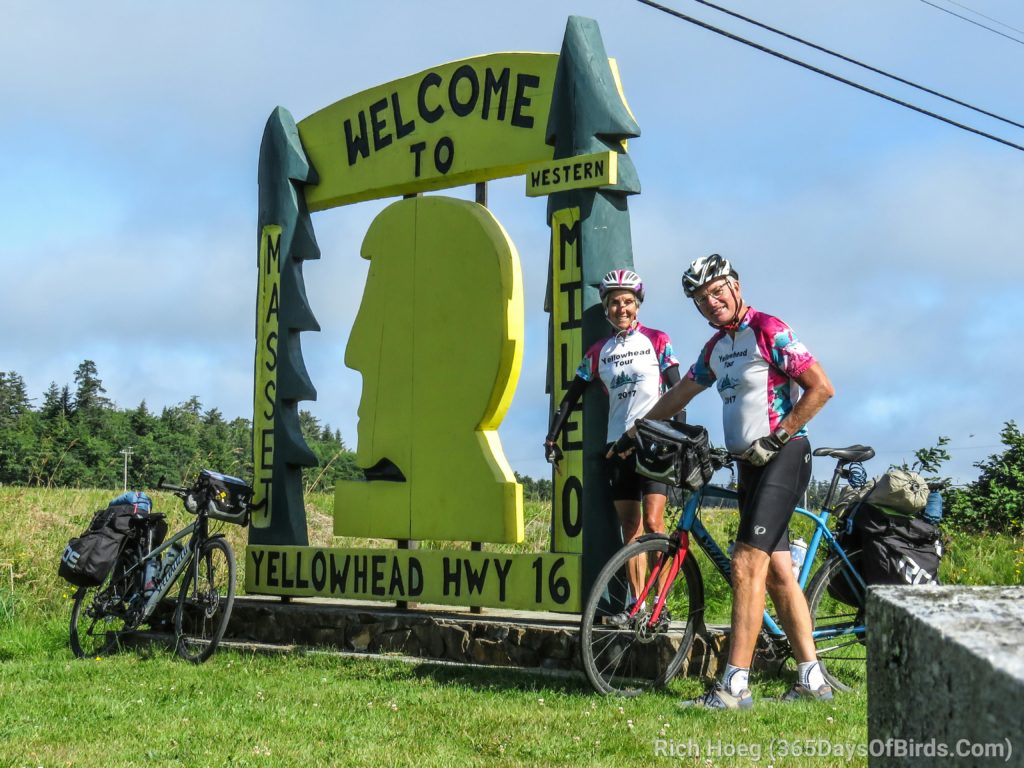 Totem Pole … Haida Gwaii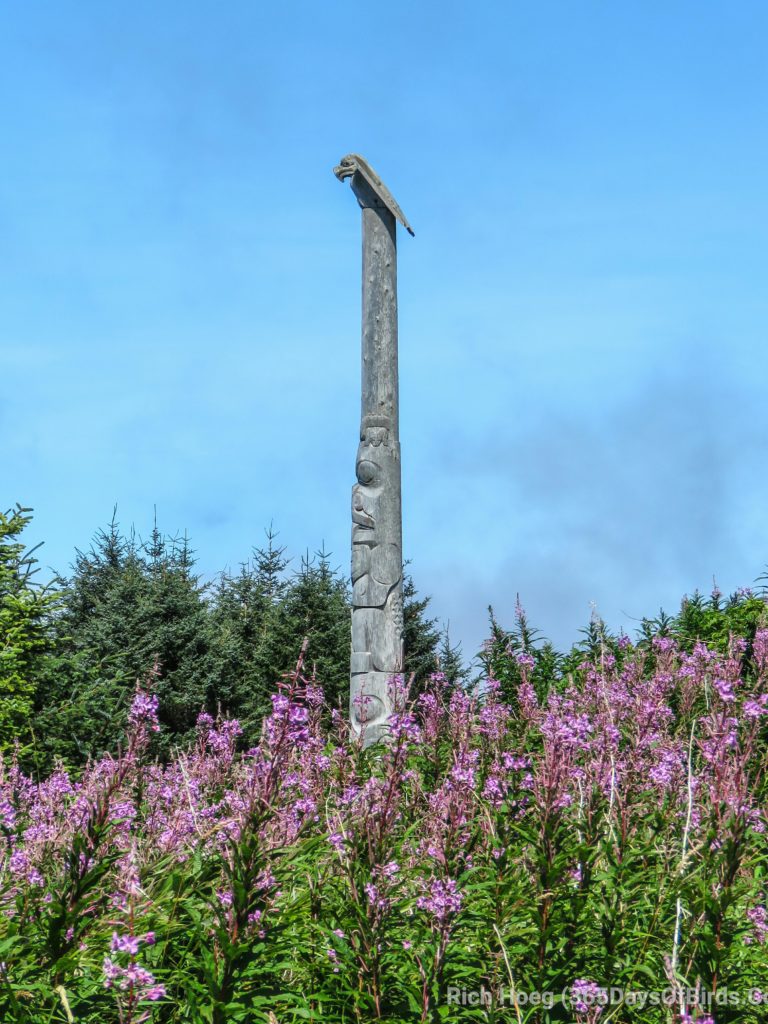 Final Cycling Map