While the wife is away (college reunion), the husband did play (in the storm!) My video of Friday's fury has been watched over 125,000 times (and still Increasing)!
In case you missed my coverage, the video which has gone viral is the last "storm video" on my  Snow Storm Birding Blog Post (bottom of linked page).
Here is this morning's 360 degree sunrise. The first view is taken looking out over Lake Superior (much calmer this Sunday morning). Twelve minutes later, I turned around and captured the reflected dawn light in the UMD Limnology Lab windows.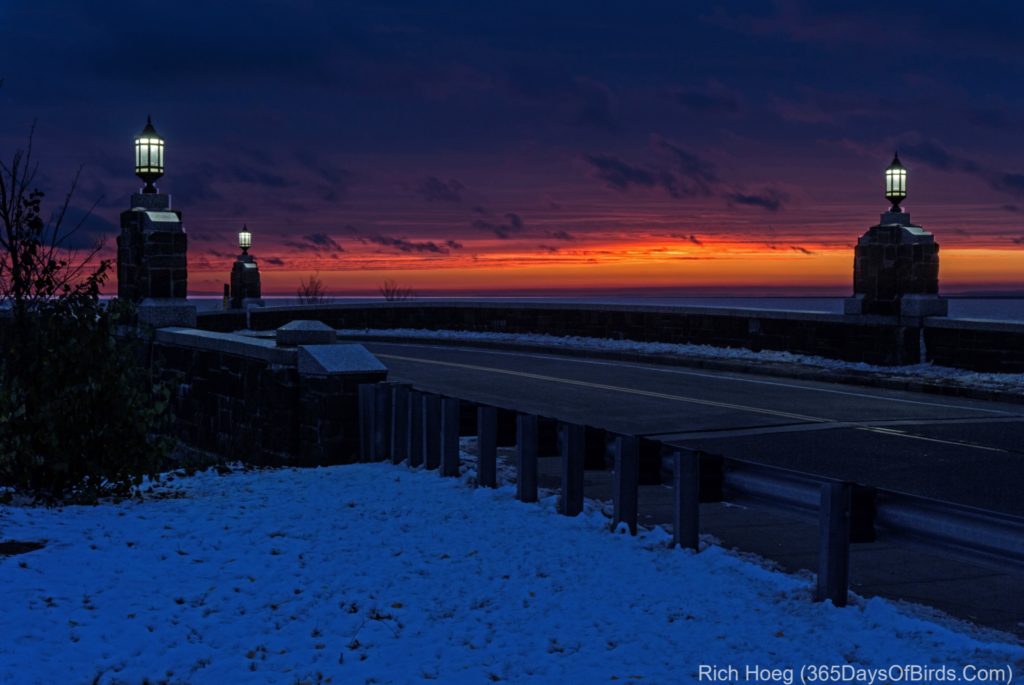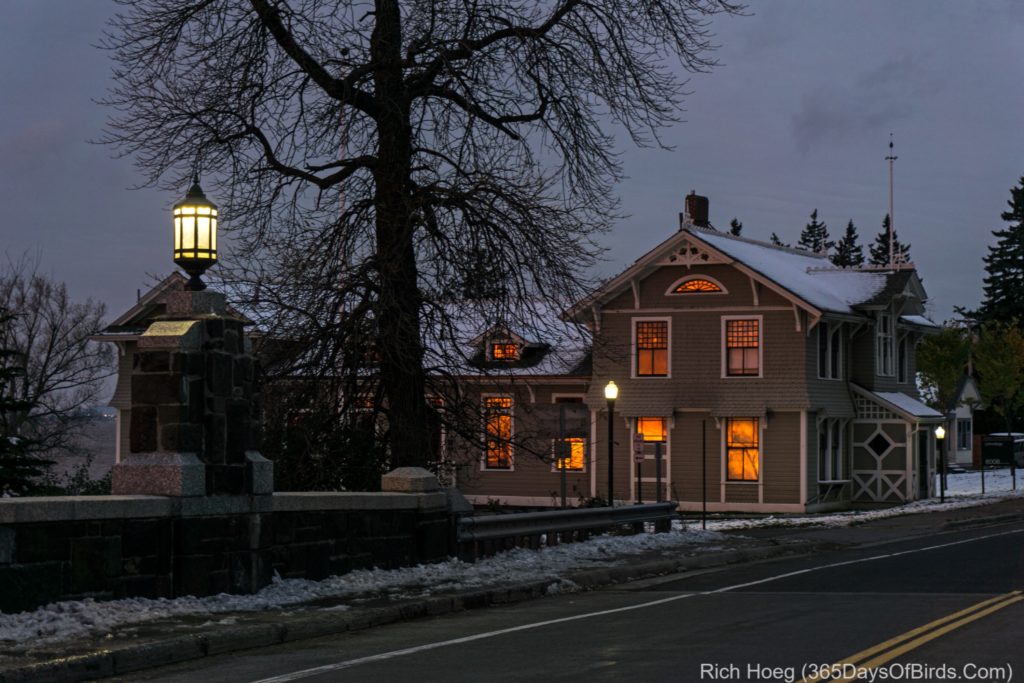 If you're interested, here are the stats about my video posted early this Sunday morning by Destination Duluth.