Yesterday afternoon I drove up the shore and then inland at Castle Danger. Near Silver Creek township on Bunker Hill Road there are some sewage treatment ponds. On the way home I stopped and birded the Two harbors municipal campground. While the number of birds were not huge, the diversity was great. I found many birding lifers:
American Pipit
American Tree Sparrow
White-Rumped Sandpiper
White-Winged Scoter
The final coup de grâce was finding this Rough Legged Hawk … also down from the Arctic … actively hunting. Since yesterday when I first spotted this hawk, I have relocated it twice and watched more hunts … some successful, some not. It hangs out on the #61 Expressway between Two Harbors and Duluth near Larsmont Road.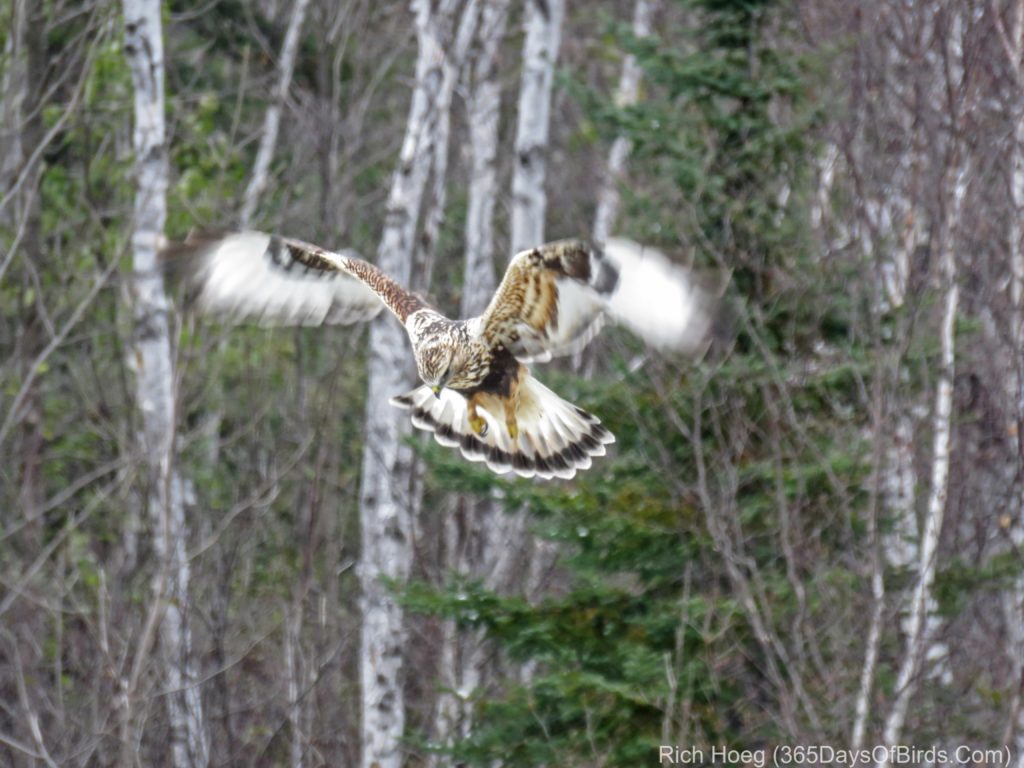 If you visit the water treatment ponds at Silver Creek, do NOT walk into the pond area. If you stay behind the fences, the staff will welcome you visits (I talked with the maintenance technician). In addition, make certain you do not block the access road. There is a pull-off where you may park about 100 yards back from the gate.
Another treat at the ponds was watching a Northern Shrike hunt, and hearing its scratchy call for the first time in my life. I should now be able to find shrikes by ear! The American Pipit and American Tree Sparrow were not really difficult lifers. I've seen both birds before, but never had taken photographs. I decided it was time to rectify that fact, and make them part of my blog's official count. All of these birds are migrating south from the Arctic.
American Pipit (campground … lifer)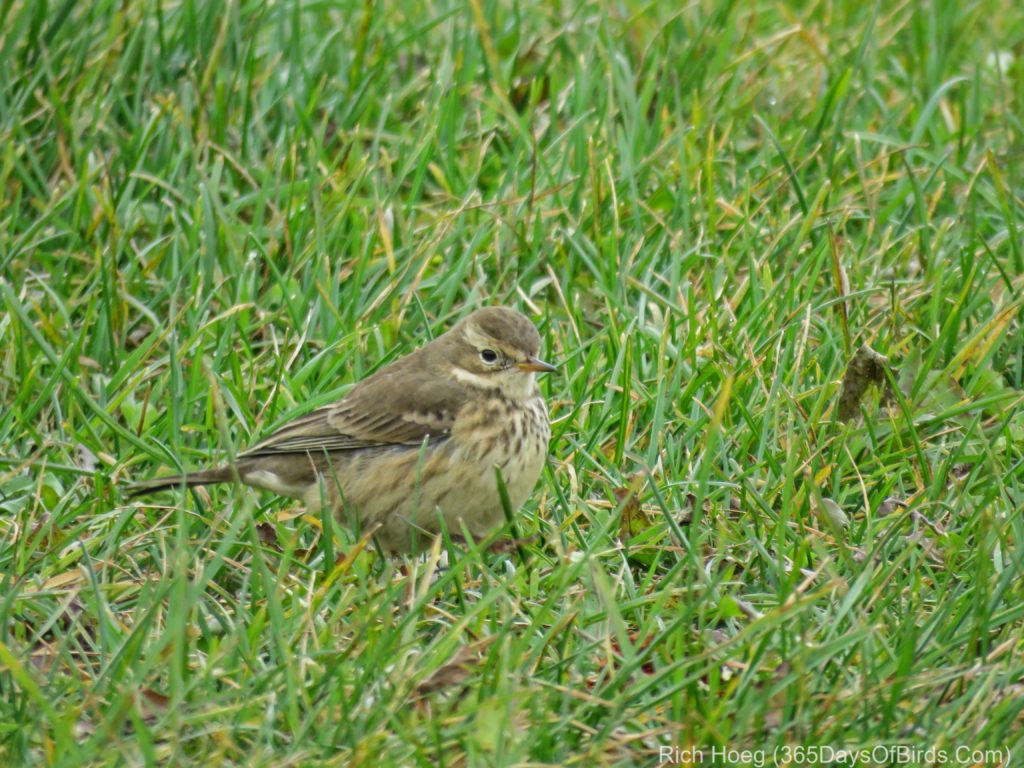 American Tree Sparrow (campground … lifer)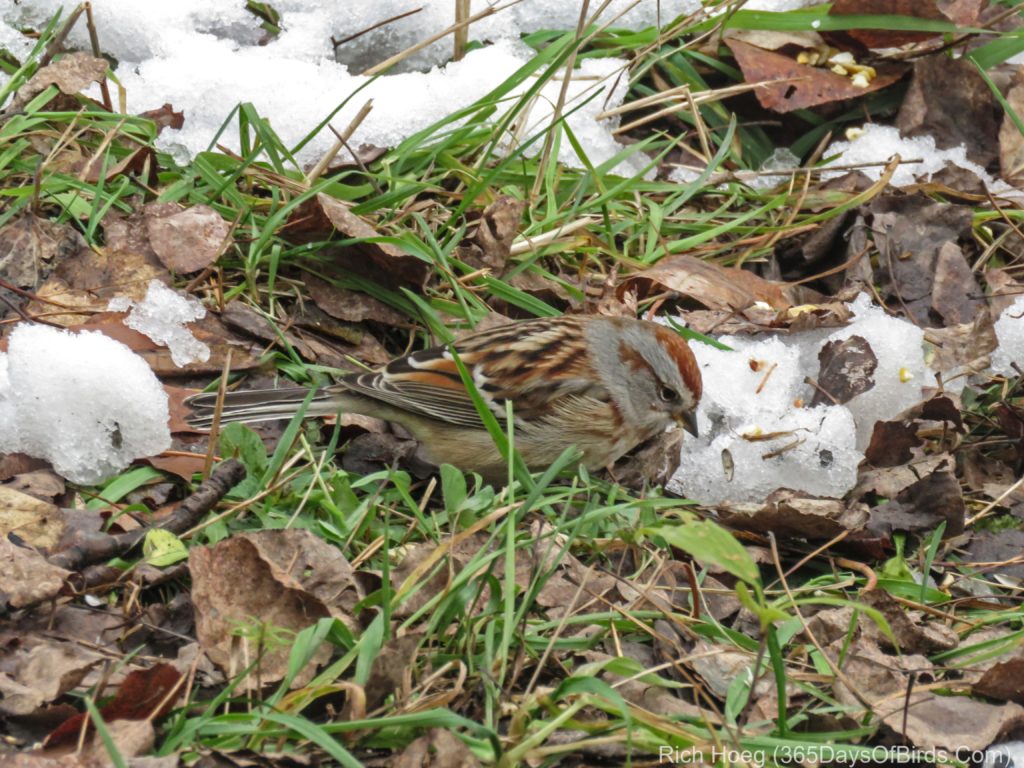 Snow Bunting (treatment ponds)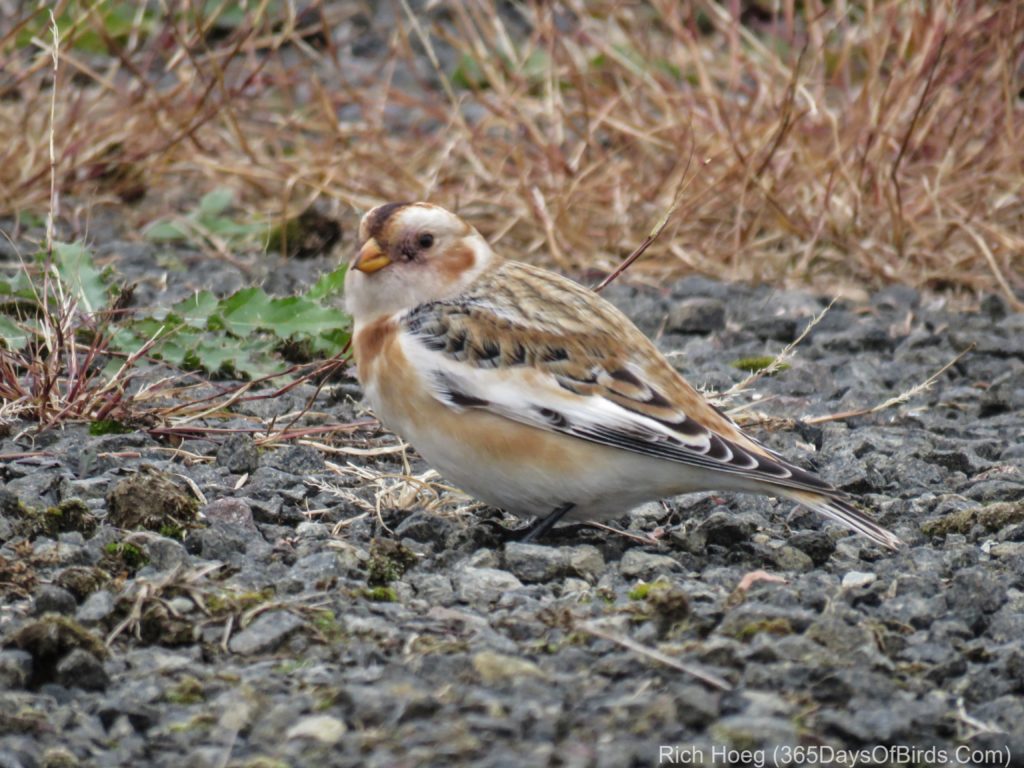 White-Rumped Sandpiper (treatment ponds … lifer)