Merry Christmas and Happy Holidays everyone. In this stressful holiday season we all need to take deep breathes, relax and remember what is special about this time of year. With that thought in mind Molly and I drove 200 miles yesterday to NW Minnesota. Our goal was to see the Canadian Pacific Holiday Train, now in its 19th year. For many years I had been wanting to see this holiday spectacle, and we decided what better spot to view the train than in a small town out on the Minnesota prairie?!
The town and citizens (all 292 of them) of Plummer were fantastic in rolling out the hospitality. In addition to the great train, this small town was all decked out for Christmas. The town hall hosted a dinner with carolers; the museum was open with hot cider, and school buses were near the concert site for warming up in case the Minnesota winter was too extreme!
At 6 pm the train rolled into town, and at 6:15 Kelly Preston and others hosted a free 30 minutes concert … right from a box car decked out as a stage (make sure to watch the concert video). Canadian Pacific actually has two holiday trains. One travels the northern United States, while the other crosses southern Canada. Well done Canadian Pacific, we will visit your train again next year, perhaps up in Nipigon on the shores of Lake Superior.
CP Holiday Train Approaching Plummer, Minnesota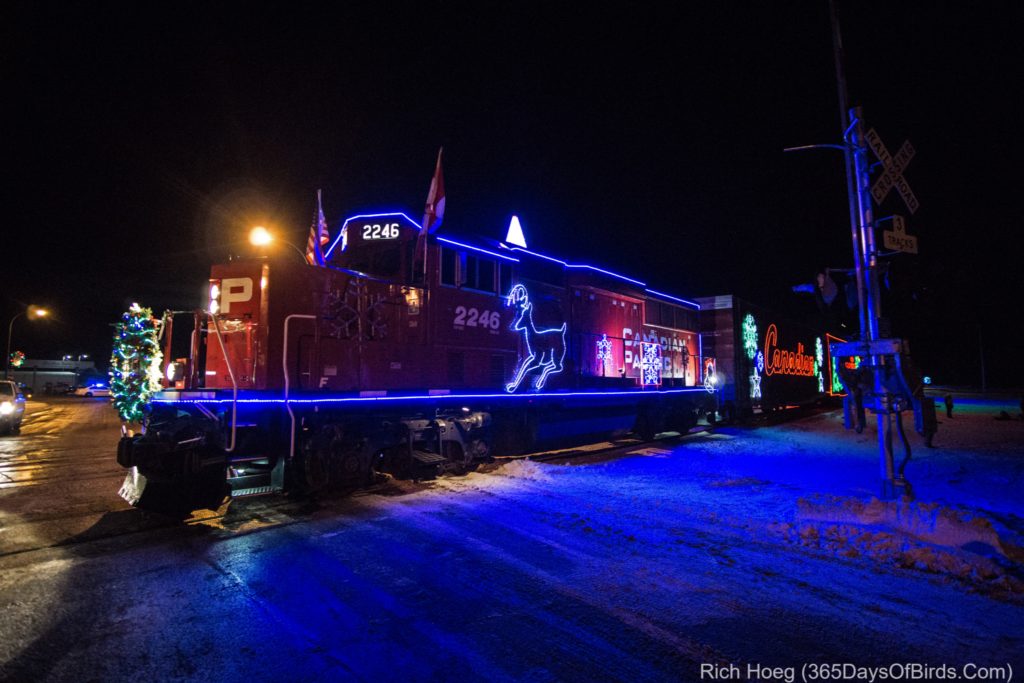 Concert Close-Up View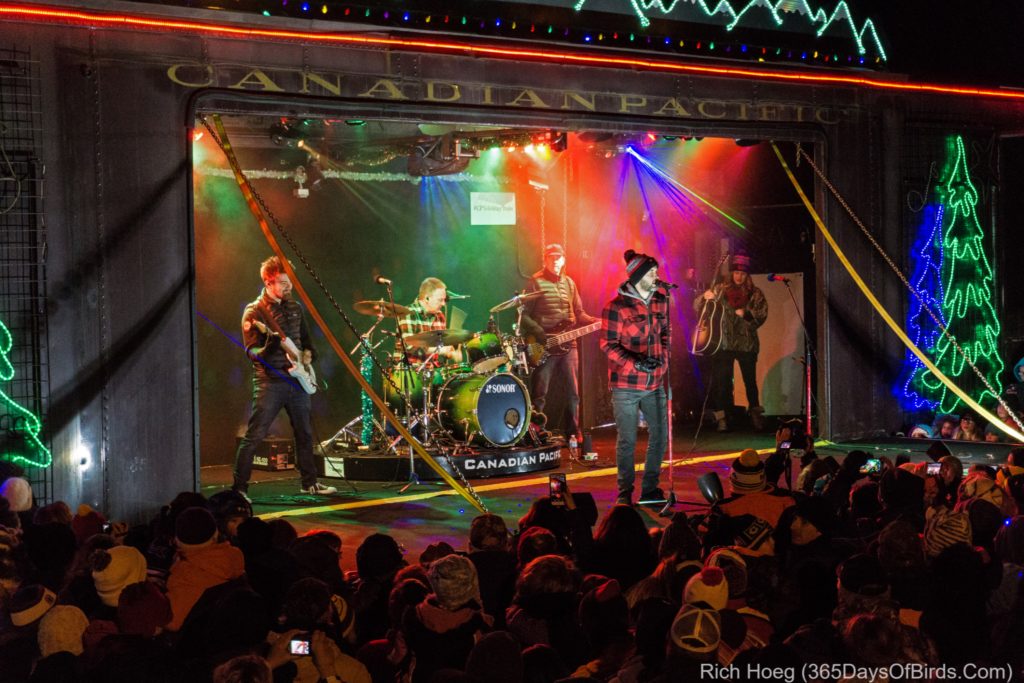 Concert Wide-Angle View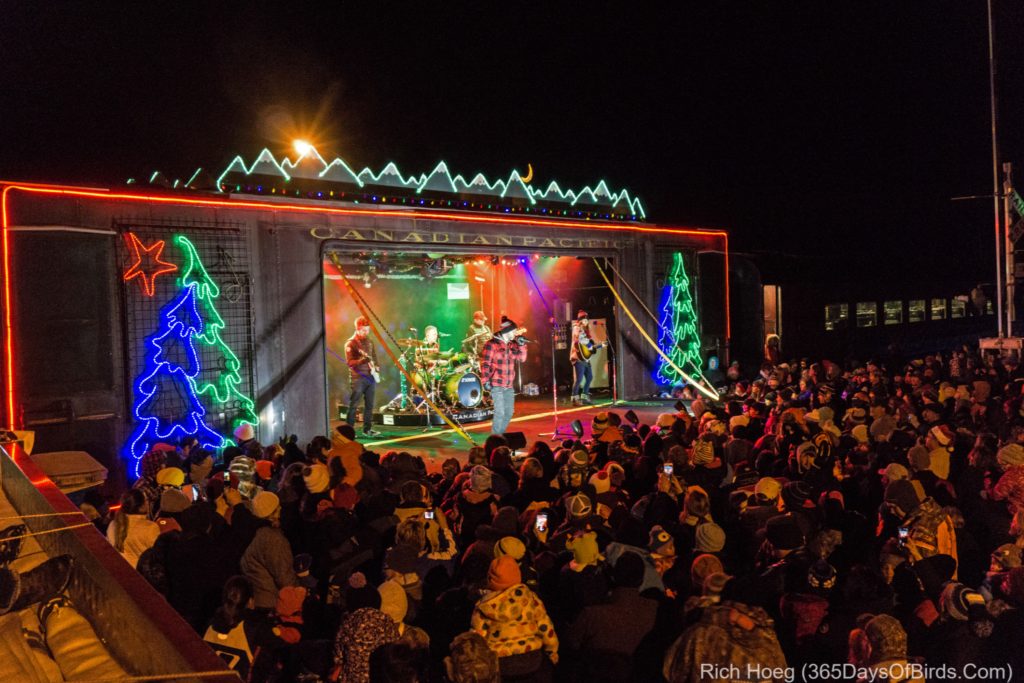 Concert Side View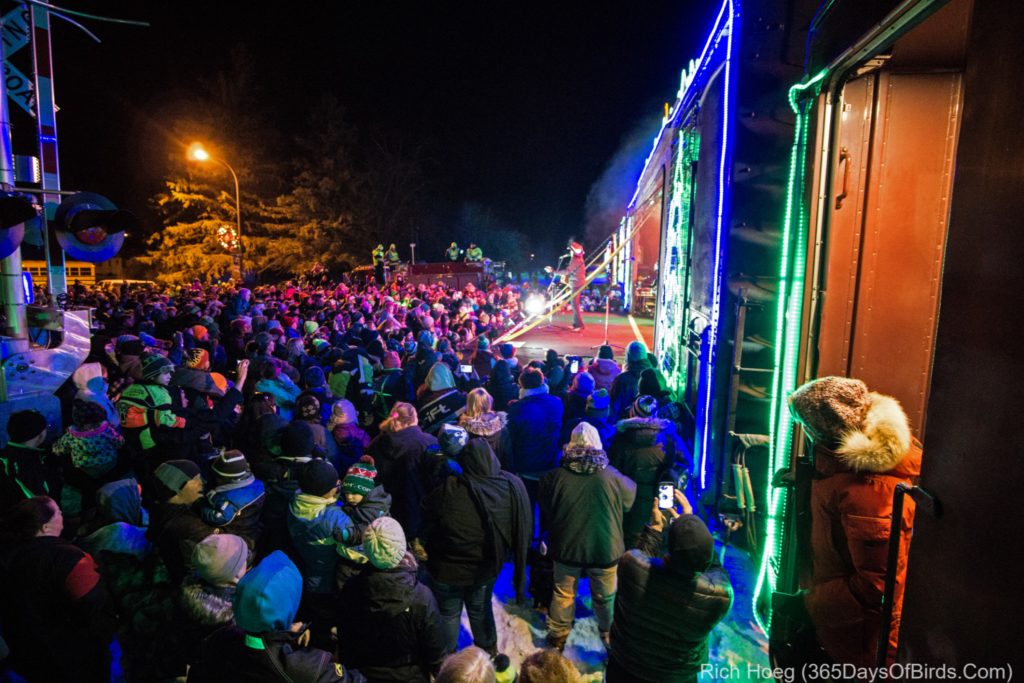 CP Holiday Train Leaving Plummer, Minnesota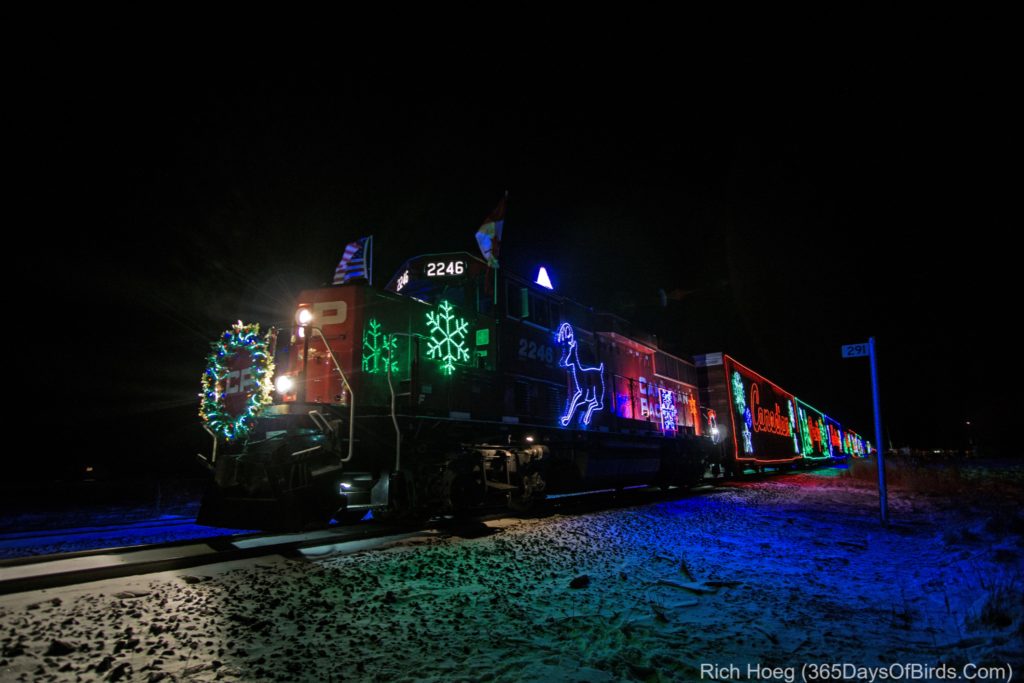 Concert Video
Full Train Video