Sometimes … you just have to go birding!
When things went surprisingly well at Target yesterday and I finished up stocking stuffer purchases by 7:45 am, I said to myself: "Self … you are only 35 miles from the Bog. Given the 3+ inches of new snow flocked on the trees and the weather radar shows clearing skies … get thee to a Boggery!"
And I did … Sax-Zim Bog bound was I! It was a fantastic morning. I only spent two hours birding, but what a great two hours it was.
Merry Christmas!
Pine Grosbeak (male)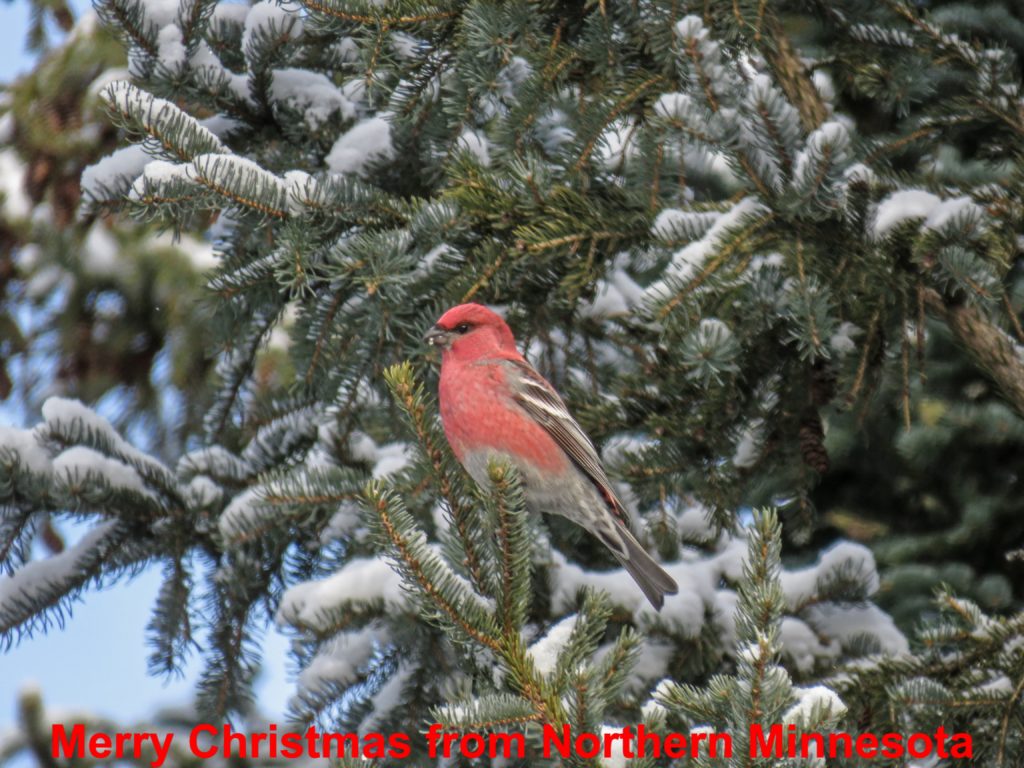 Great Gray Owl on the Hunt … Voles watch out!
… The 4th image in this series was taken upon returning to a favorite hunting perch!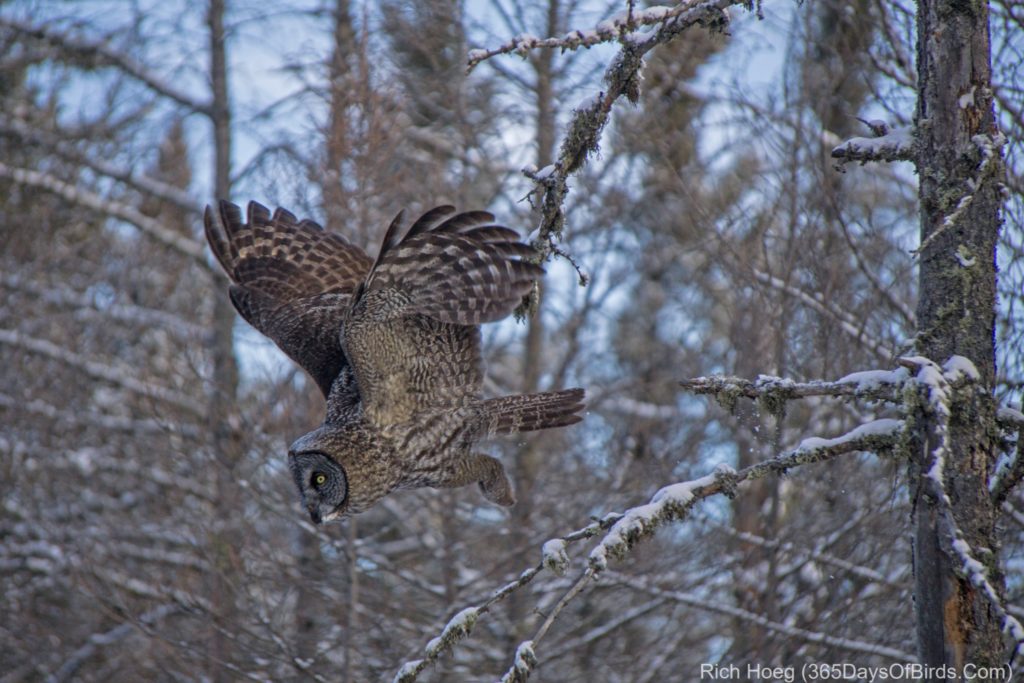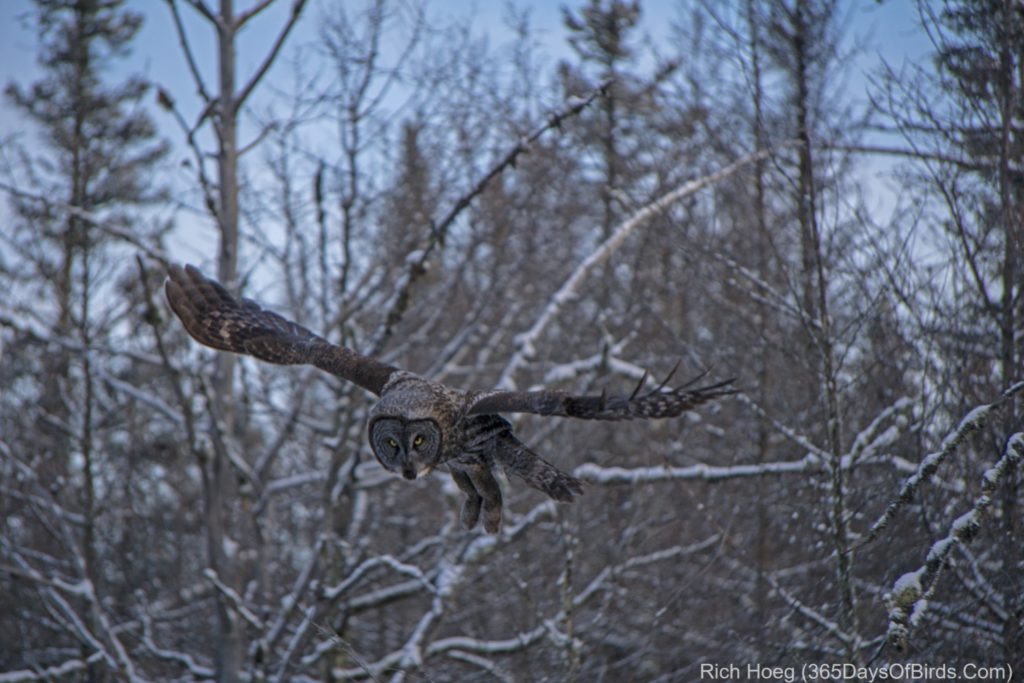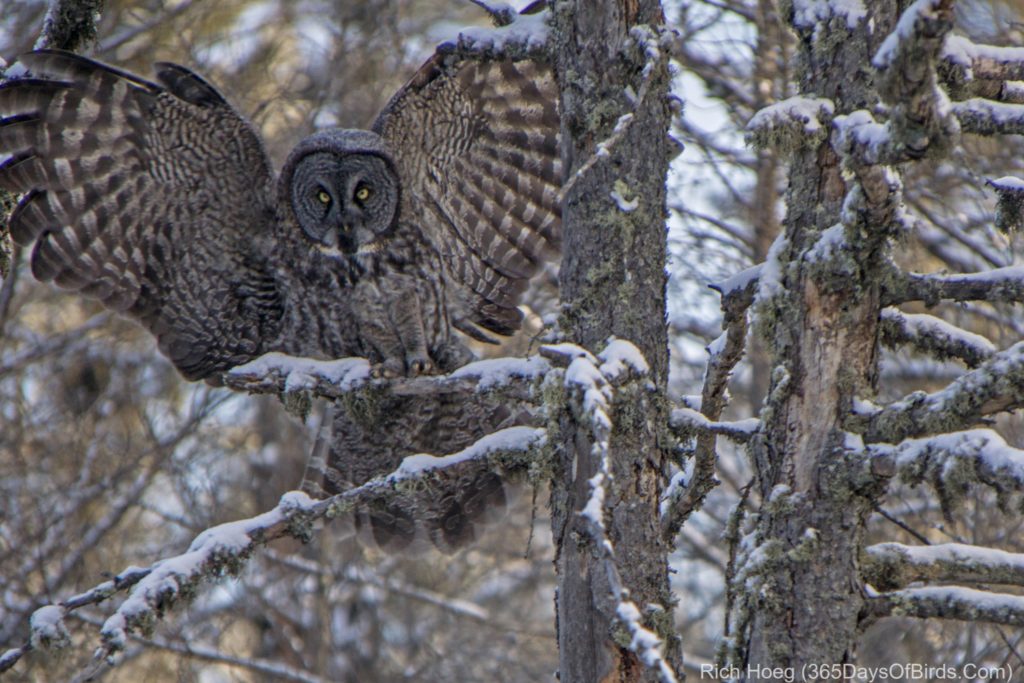 Back at home … not a Partridge in a Pear Tree, but a …
… Mourning Dove in a Pine Tree!