The last two days were stormy with strong winds. In short, I knew that the owls had not been able to hunt successfully. With that knowledge I headed out before sunrise to my owling grounds. I was not disappointed! The number of Great Gray Owls which were hunting after sunup was amazing. Starvation is a great motivator.
Dawn's Early Light Over the Owling Grounds!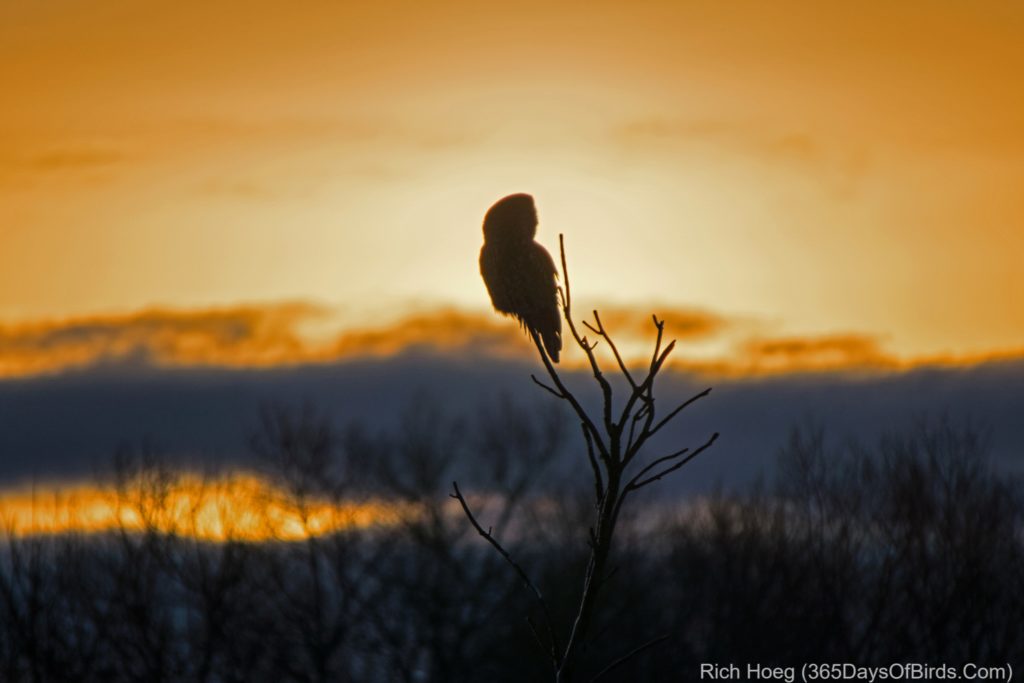 Great Gray Owl and its Vole (same owl as in prior sequence)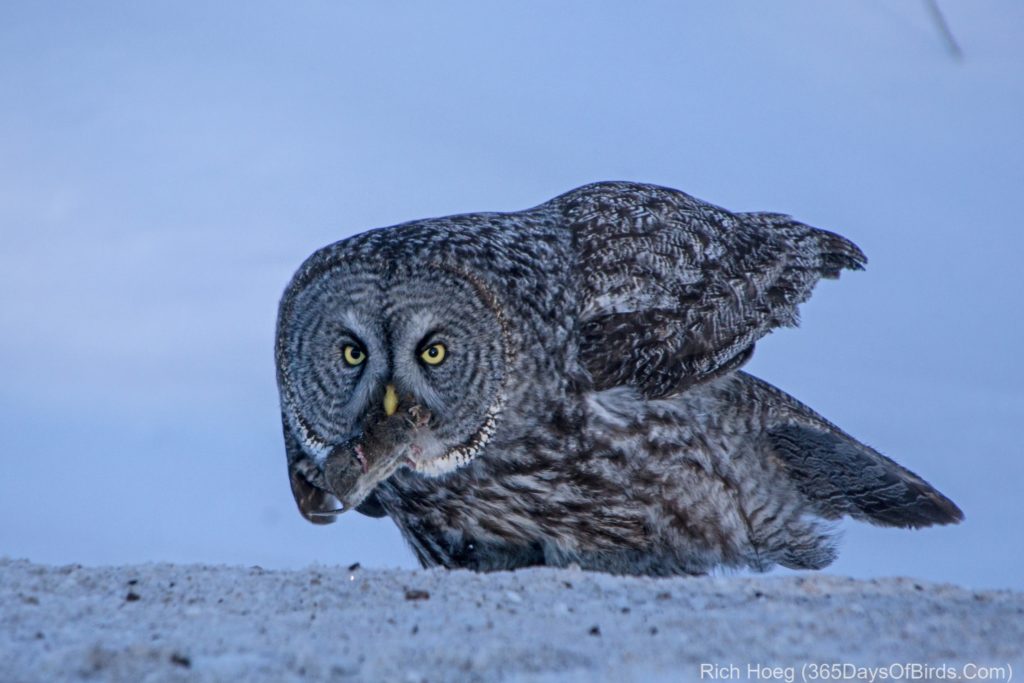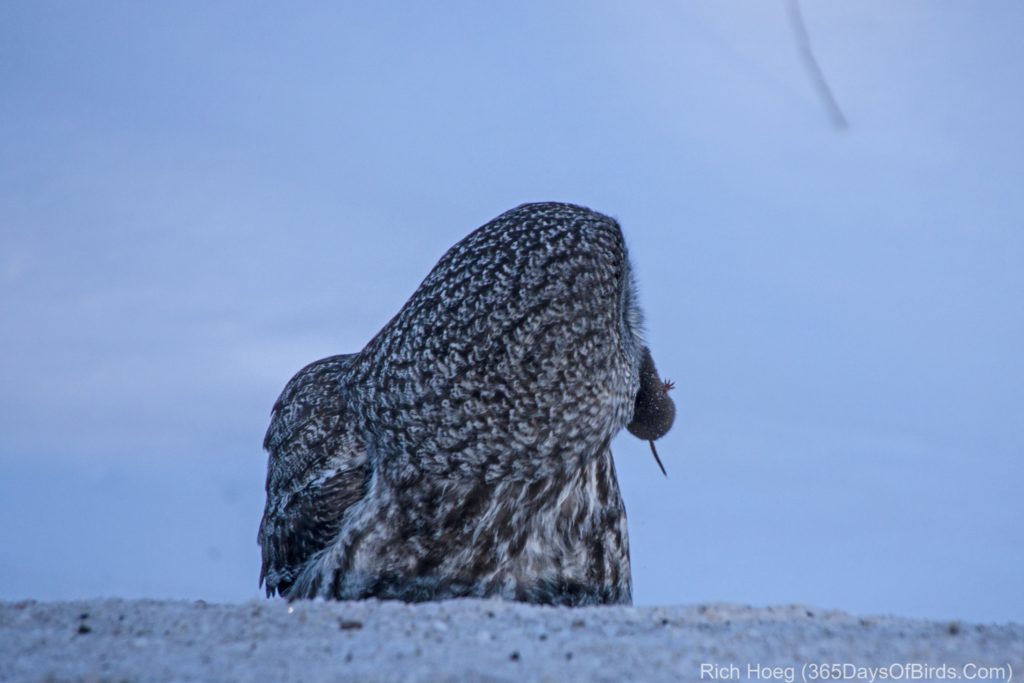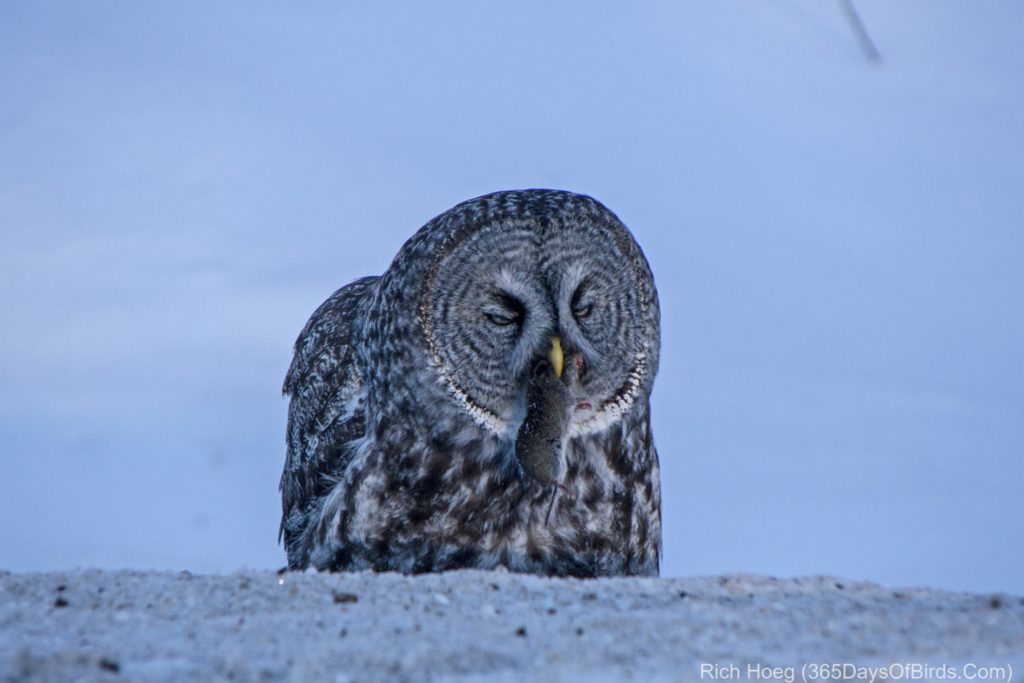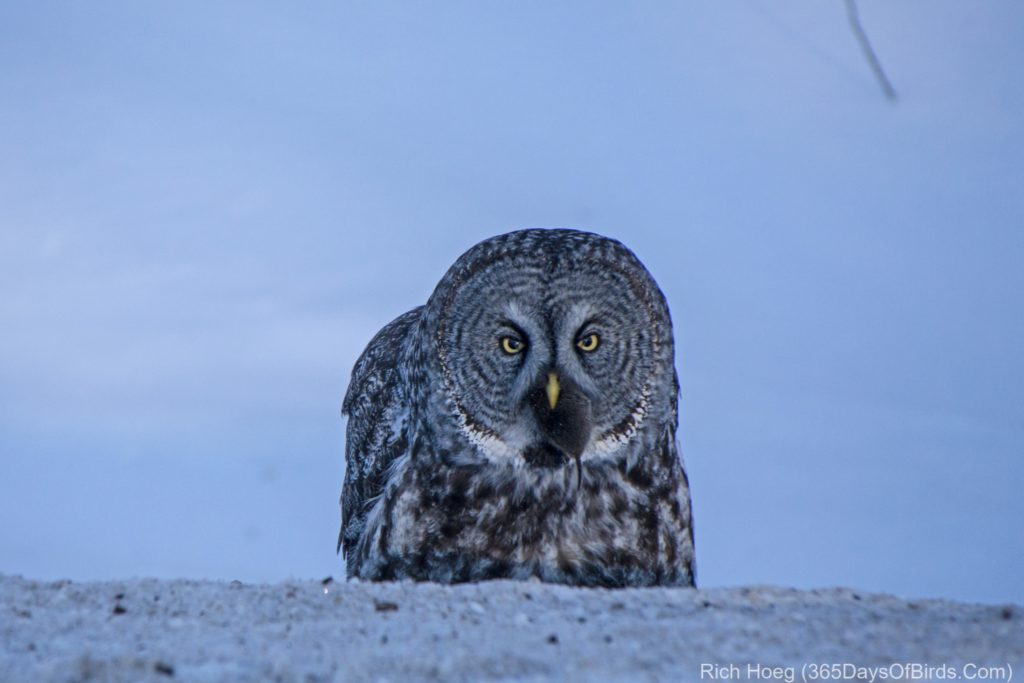 Northern Hawk Owl gets in on the Action!