I developed the Minnesota Birding News App as a donation to the local birding community. The Friends of Sax-Zim Bog have graciously agreed to sponsor the platform costs. The app is available on both the IOS and Android platforms. Thus whether you prefer an iPhone, iPad or any device using Google's Android operating system, the app is available without charge and without advertisements!
Updates to the app are provided using RSS Technology, the most widely used web update technology available today. Thus, the app will keep you informed about the latest bird sightings and information in Minnesota. Beneath the two screenshots is a list of sites already included in the app. Please email me (Rich Hoeg) with ideas and/or web sites you would like added to this app.
Learn about the other apps I have developed: Duluth MN and Lake Superior.
Minnesota Birding News App Interface (Android tablet screenshot)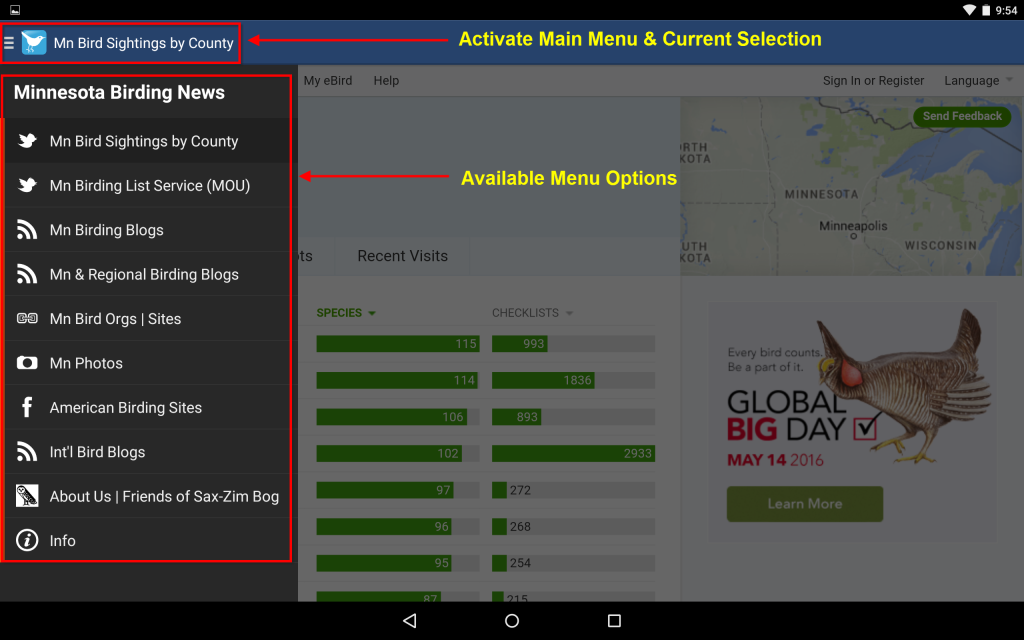 ———-
Minnesota Birding News App Reading Mode (Android tablet screenshot)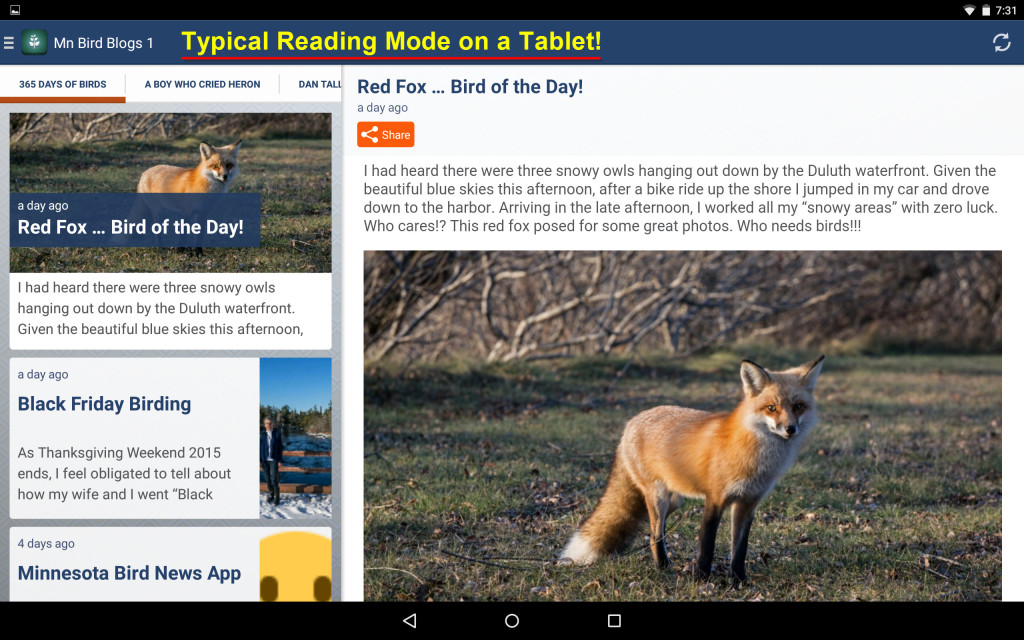 ———-
Minnesota Bird News Content
Blogs which use RSS technology and post regularly have their posts included in the app whereas the other blogs are just linked. Learn more about RSS technology via this YouTube video: RSS in Plain English
Minnesota Birding Blogs
Minnesota Bird Sightings & News
American & International Bird Blogs (selection varies based upon season of year)
Photos
About Us
Privacy Policy