The forecast was perfect last night … a G2 Aurora Borealis Watch, No Moon & Clear Skies. Thus, I made the decision to drive 70 miles north of Duluth to the Isabella area. Not only is this area remote, within a few miles of the Canadian border, but it borders the Boundary Waters Canoe Area (BWCA) and is DARK! For 90 minutes I sat on a dock on a remote lake, waiting and hoping. The "Green Glow" was present, but I wanted a solar storm with light spikes. Shortly before midnight I was rewarded, and the Northern Lights continued to dance until dawn. I took the opportunity to check out some locations at which I had been wanting to try night photography. Here are the results … (also took some nice Milky Way photographs … will post those tomorrow)
Waiting … Selfie Under the Green Glow – Shallow Lake (12 miles NW of Isabella)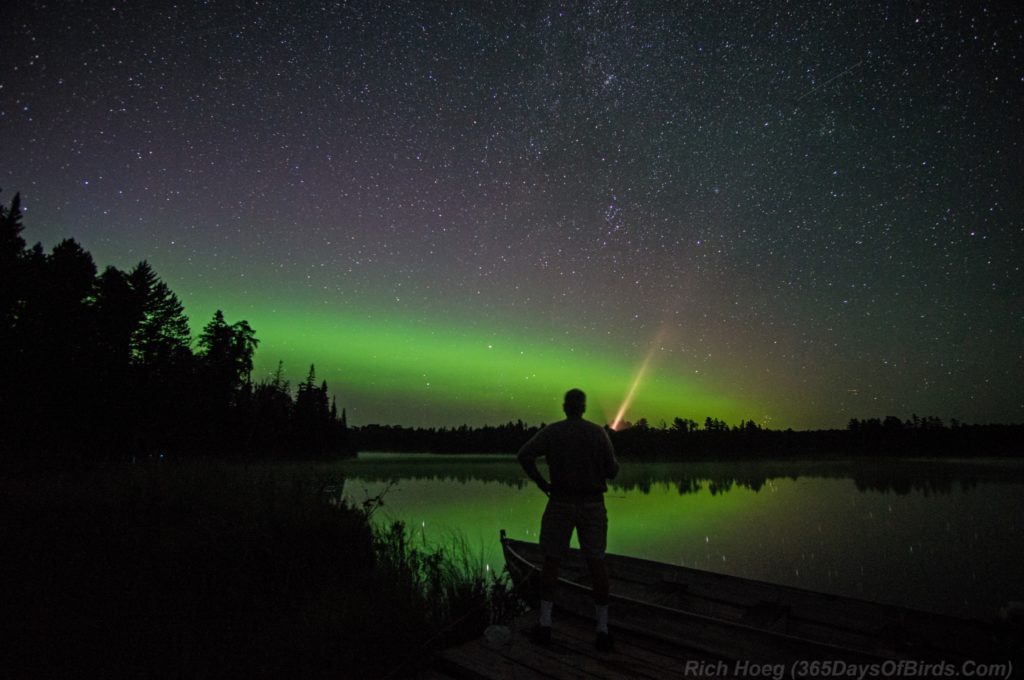 The Aurora starts to Dance! (Shallow Lake)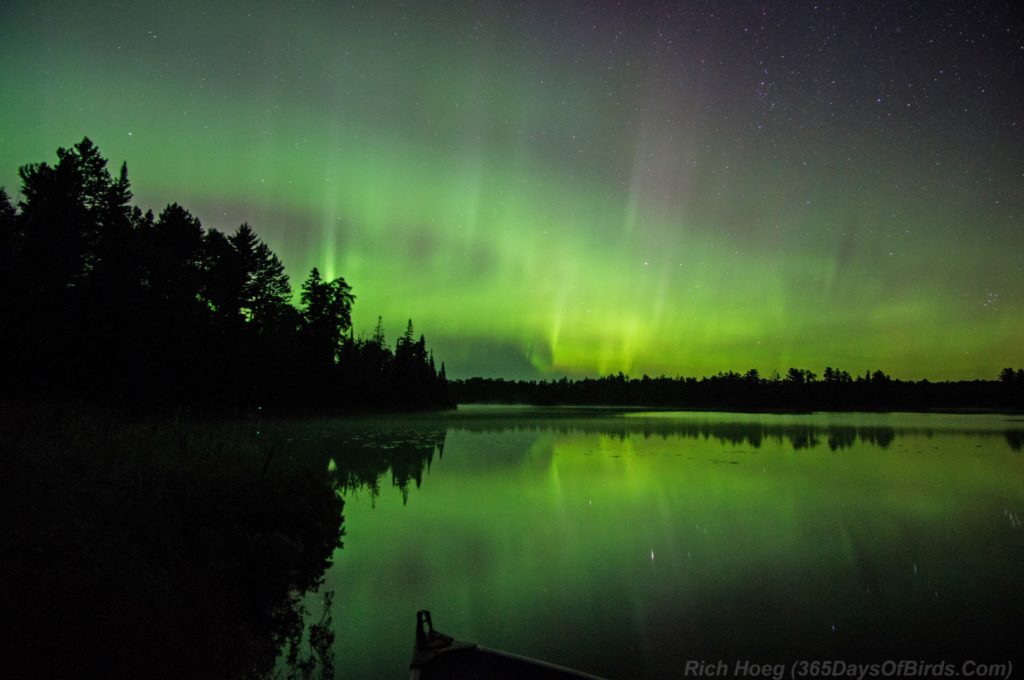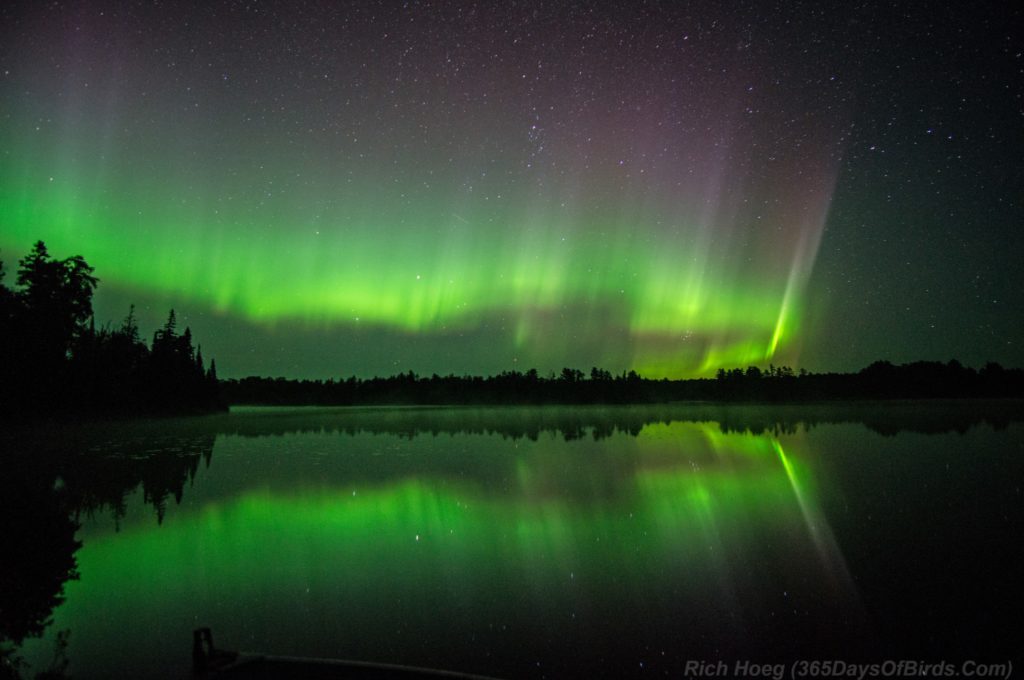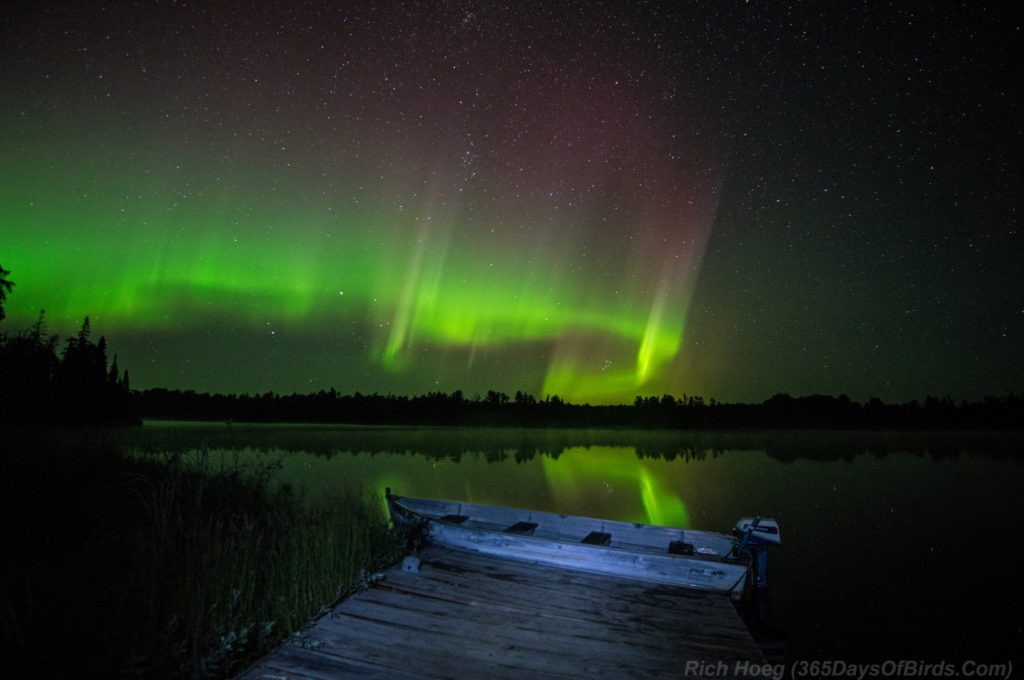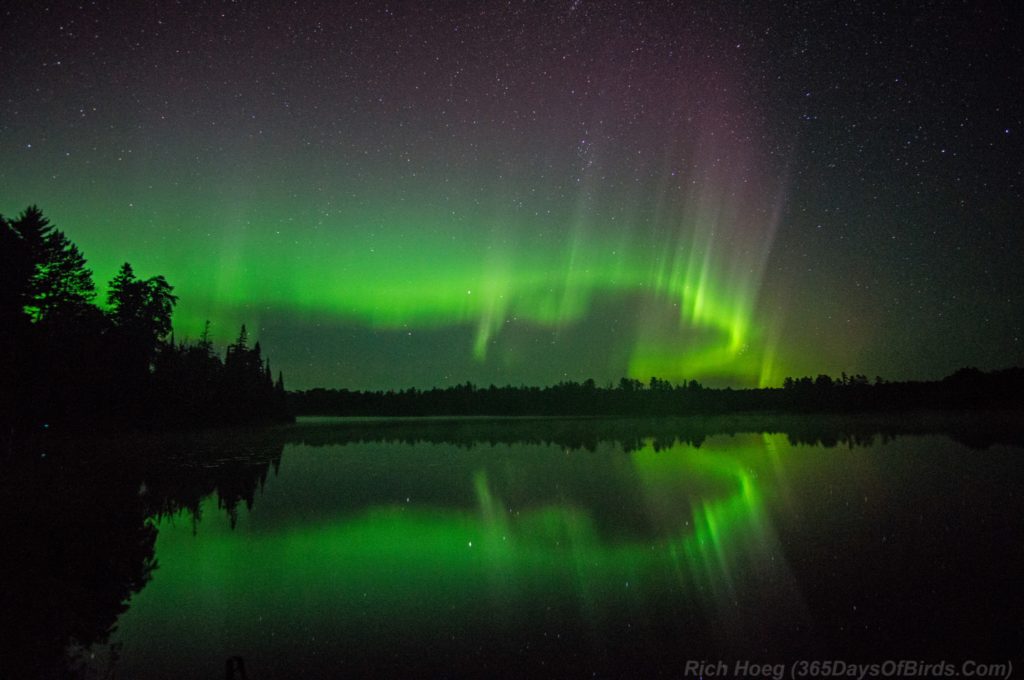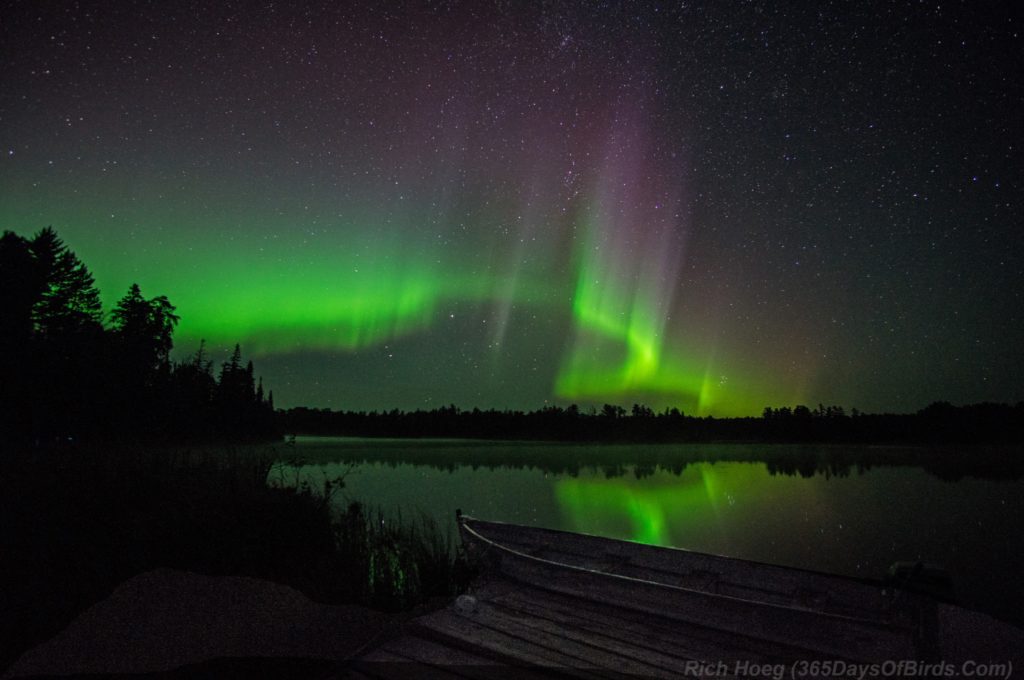 The Pagami Creek Wildfire Region (BWCA / Tomahawk Road 18 miles from Mn. Hwy #1)
Had been wanting to check out this entry point to the BWCA. A huge forest fire burned through this area in 2011. The forest is experiencing a rebirth. I often bird here, and had wanted to try some night photography. Mist is rolling in.
Greenwood Lake Boat Access (Lake Cty #2)
Watch the sunrise, or the Northern Lights? Decisions, Decisions. Why not watch both! Given I desperately needed some sleep, I had actually pulled the car over at this boat launch shortly before 4 am because I desperately need some sleep, but God thought otherwise!