If you are serious about photography, sleep will often be a precious commodity. Last night I was alerted that the Aurora Borealis was shining over Lake Superior. Without hesitation I headed out at 1:45 am to enjoy the display, and take some photographs. Knowing that true darkness ends about two hours before sunrise, at 4:00 am after spending a delightful two hours watching and photographing the Northern Lights, I drove home and got back in bed.
However, after only 1.5 hours at 6:00 am I was out of bed and hiking over to some ponds which had only become ice free within the past two days. The first light of morning … the golden hour … will enhance any photograph and display a bird's plumage at its best. In addition, I knew that given all the lakes in the region except Lake Superior were still 100% ice covered, migrant birds would be enticed by the four small ponds that were my destination.
I was not disappointed. For 20 minutes I worked myself into position to photograph a green heron without spooking it. I hope you enjoy my heron photo, as well as the other pictures. My first photo is the Northern Lights display with the Aurora reflecting onto the Lake Superior ice!
Northern Lights Over Lake Superior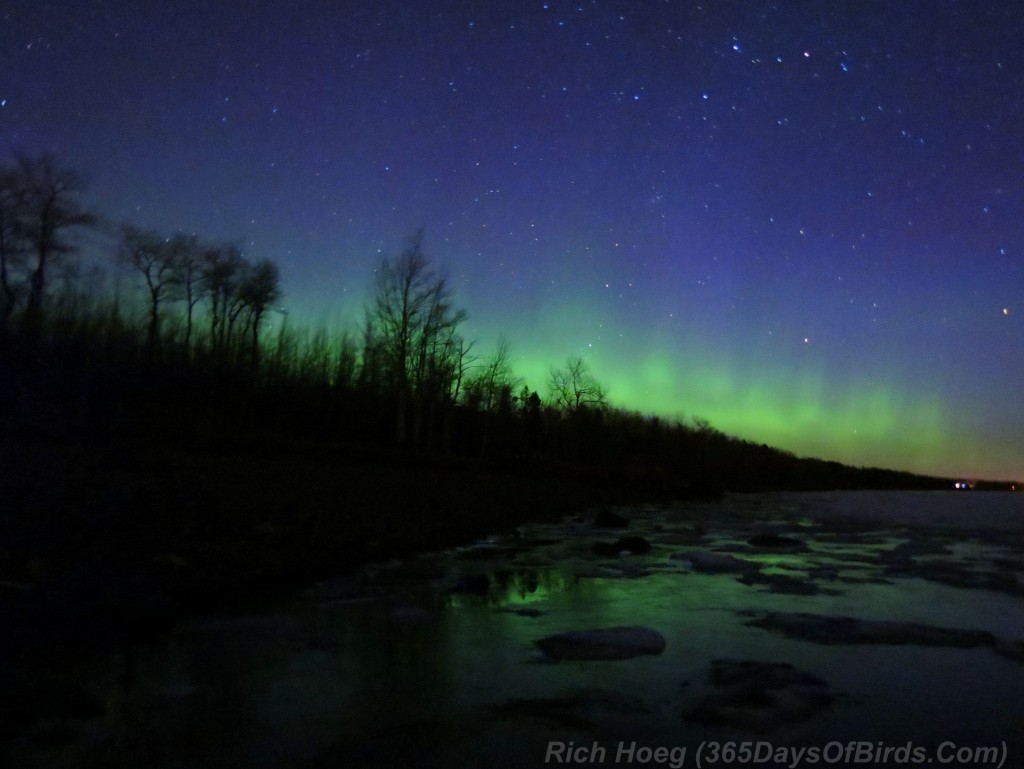 ———-
Green Heron Migrating Through Duluth, Minnesota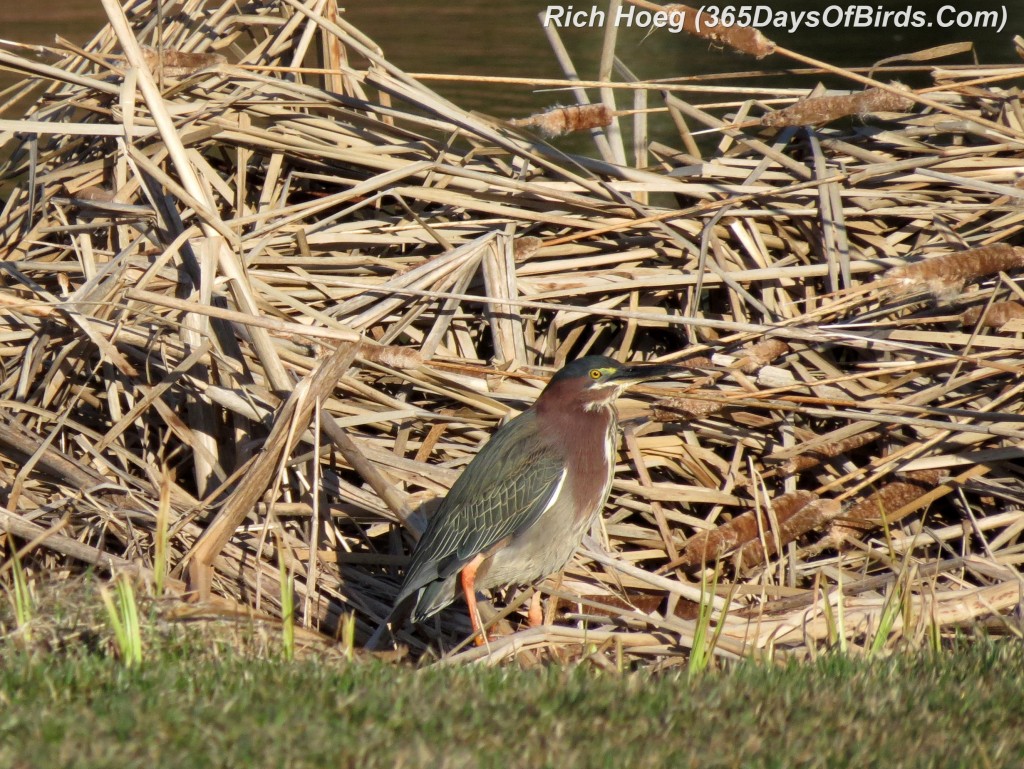 ———-
———-
———-