What do you do when the power crumps in the middle of the Norwegian mountains? The answer, wait! While taking the train from Oslo to Bergen the mountains experienced a power outage, and we ended up stopped in a small town … waiting for buses to come and rescue us! Actually, all was fine as our Hurtigruten ship was not due to leave till late that night. Once all the buses arrived at our train, we convoyed with two snow plows leading the way through the passes. It ended up being a fun, scenic and beautiful experience. Hurtigruten knew of our problems, and met us when and where our bus arrived in Bergen. Sometimes the unexpected roads in life are the most fun.
We have now been on the ship for a little over 24 hours. The Norwegian Coast in the winter is gorgeous, and during a three hour stop today in Alesund I even had the opportunity to bird the local harbor. Much to my surprise I actually recognized a bird I had never seen in my life. Two winters ago a female Common Eider appeared on Lake Superior in the Duluth area. While I had never seen a male, given the amorous attentions being paid to the drab female, I knew what I was seeing! Very cool. The other bird I think is some kind of petrel. Without a European field guide book, I am stumped as to an identification. Help anyone?
My thanks to Simon Rix, the Oslo Birder, who commented my unknown feathered friend was a Common Guillemot/Common Murre!
Stranded in Haugastol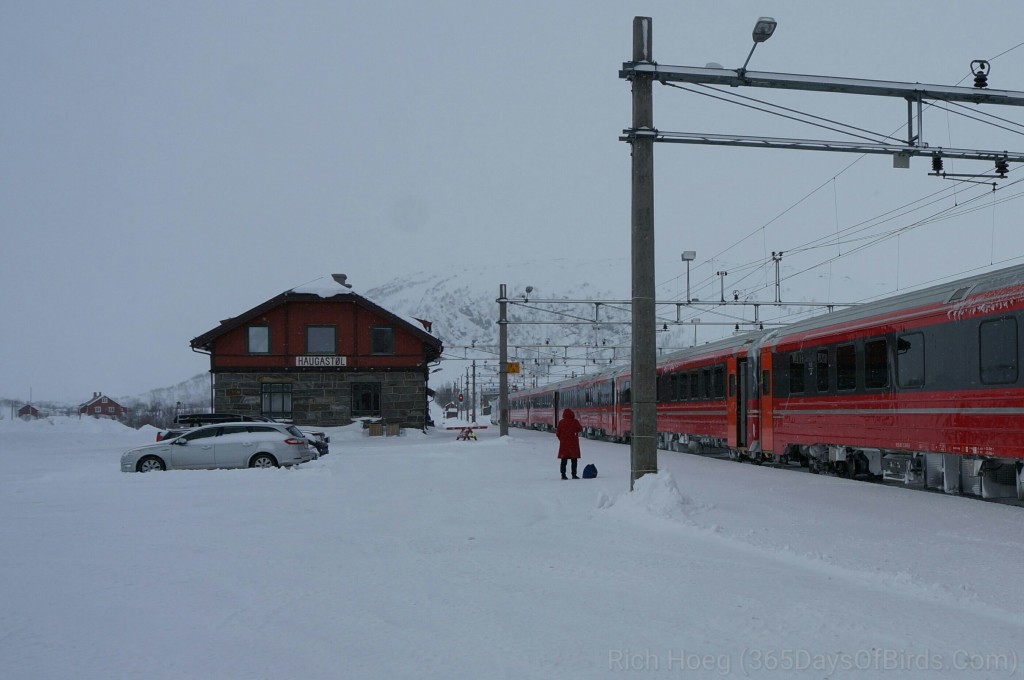 ———-
Bergen … onboard our Hurtigruten ship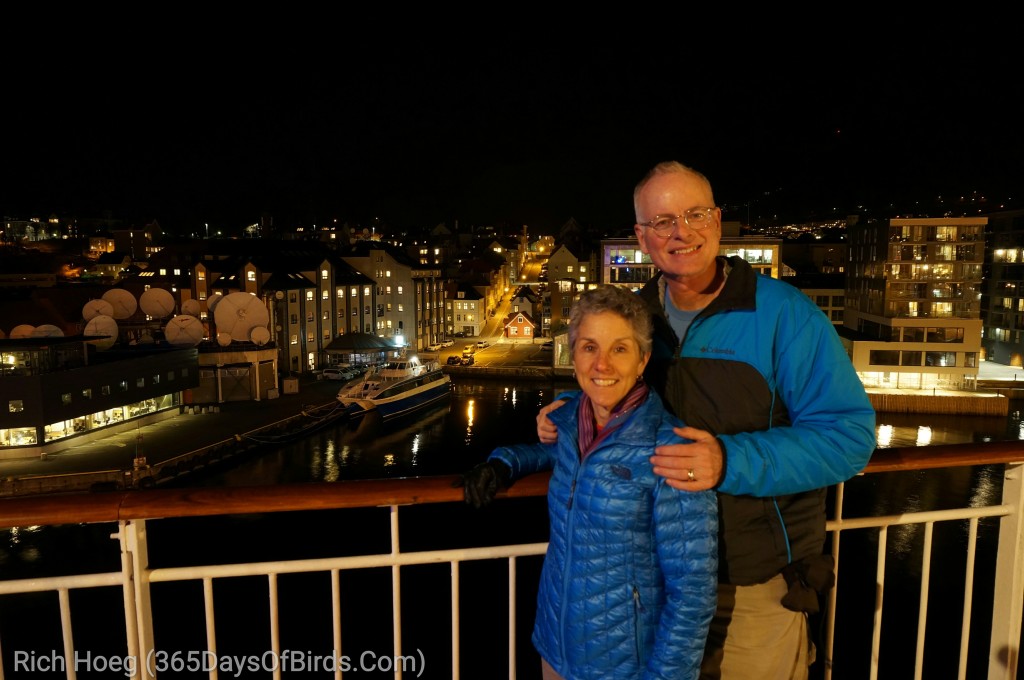 ———-
The Norwegian Coast north of Bergen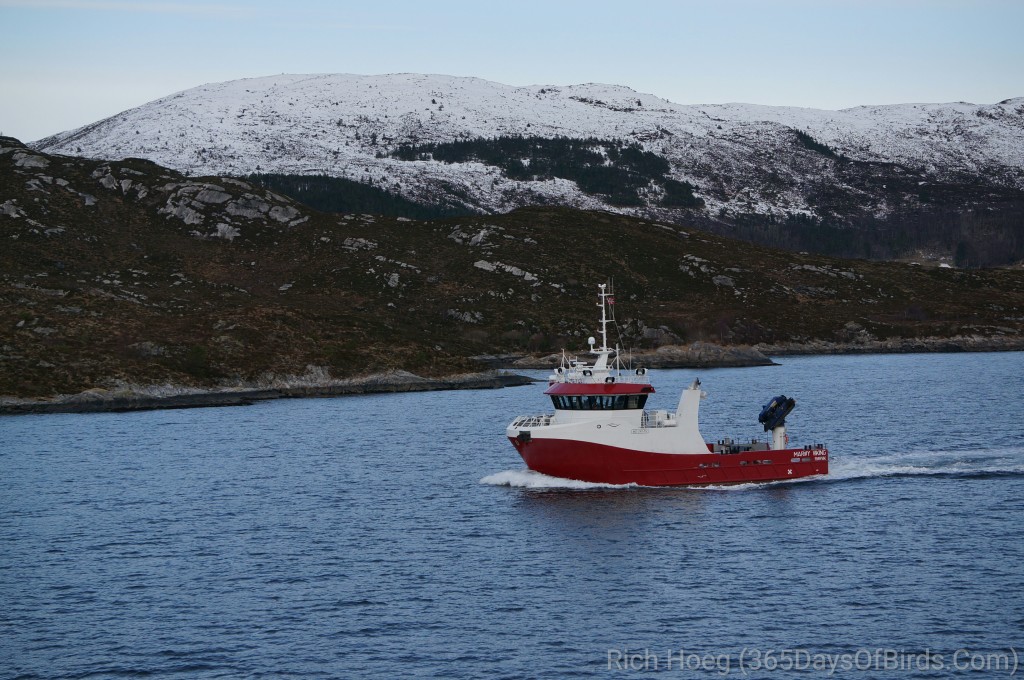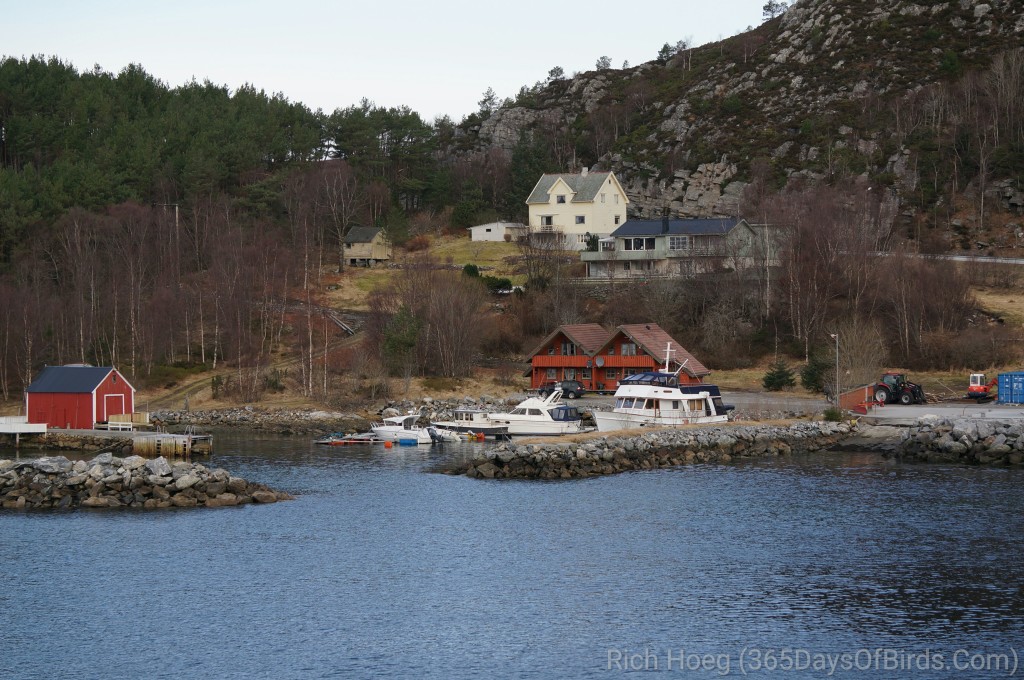 ———-
Common Eiders in the Alesund Harbor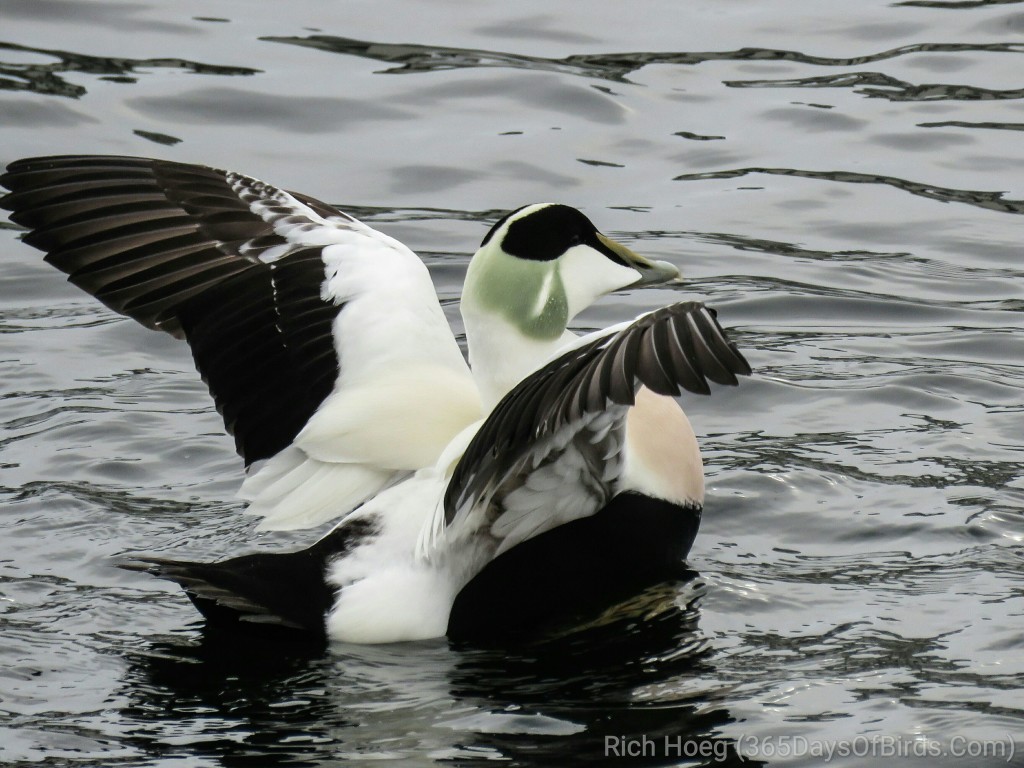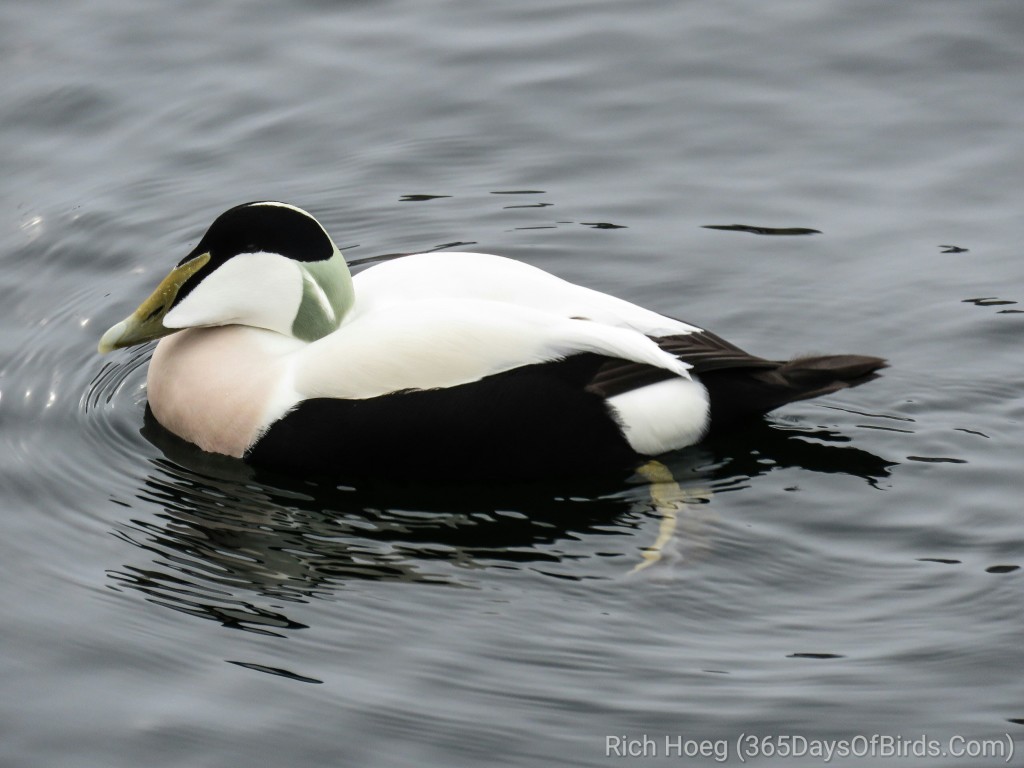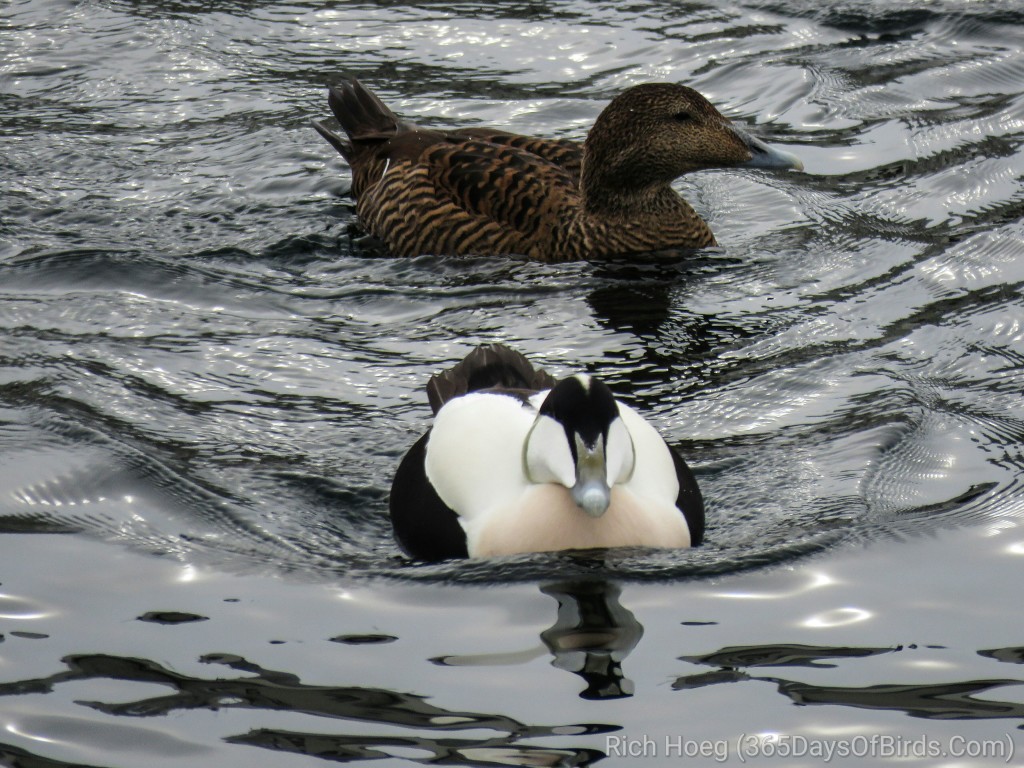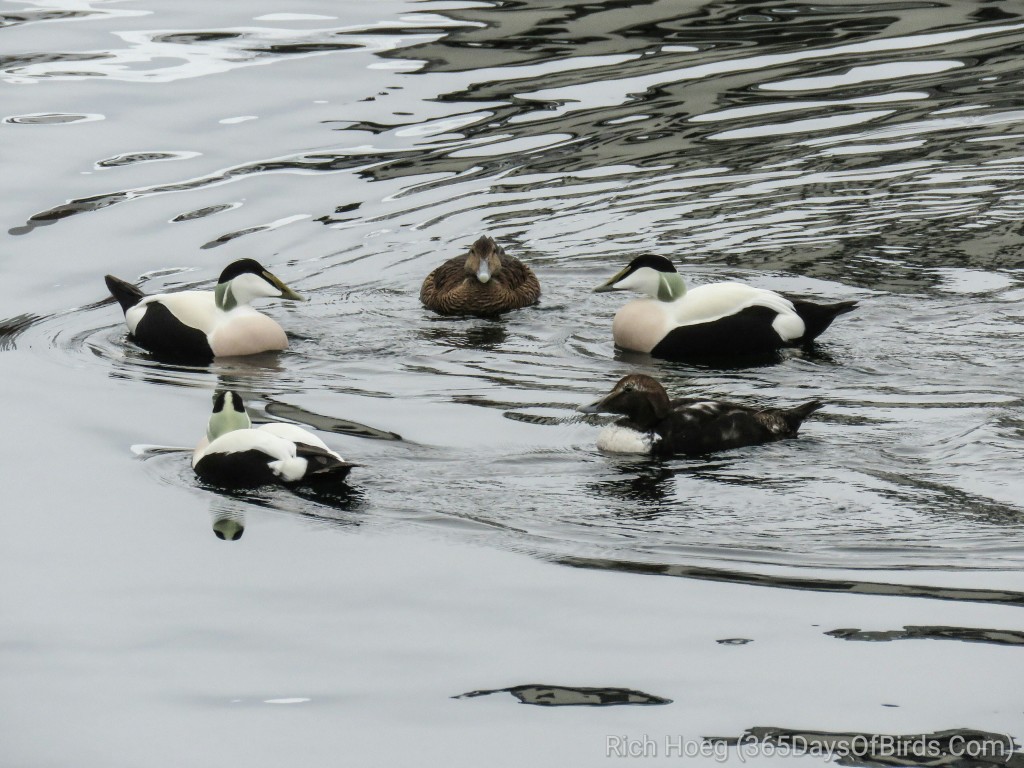 ———-
Unknown bird … a petrel?? Nope! A Common Guillemot/Common Murre. Thanks to Simon Rix!