I have been searching for red-throated loons this week along the shores and wetland ponds near Lake Michigan. These Arctic birds should be migrating right now back to the tundra lakes. However, my search instead has found HUGE numbers of  red-breasted mergansers in the Port Washington harbor. Oh well … such is the life a birding photographer.
Actually red-breasted mergansers are a cool bird, and with a forecast for clear, calm conditions I visited the harbor at sunrise this morning. Here is the result.
Yes Dear … I hear you! (see 2nd image … perhaps the male is not really listening!!!)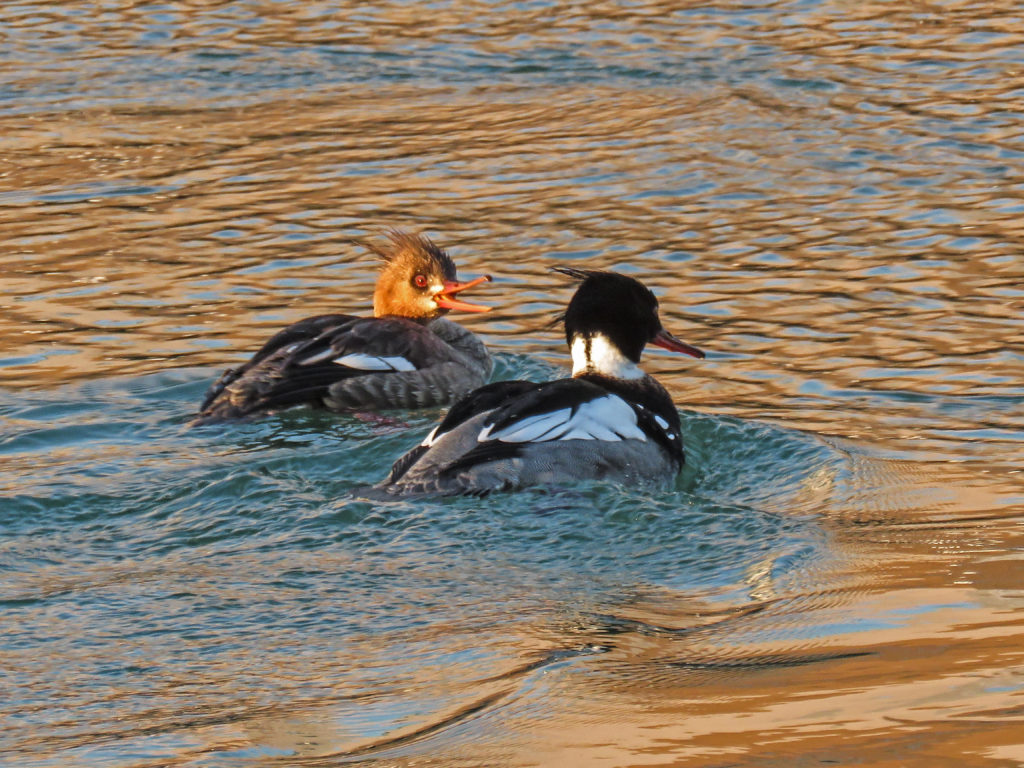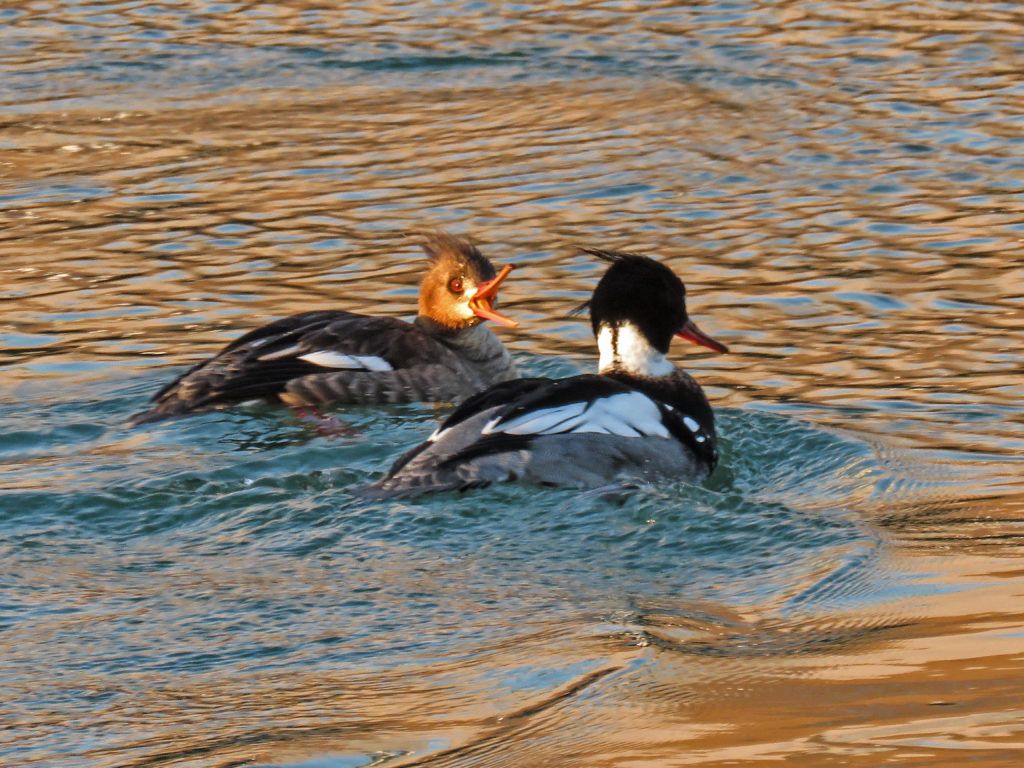 Courting Video
Now for something completely different … Blue-Winged Teal Love!