Costa Rica is known as an excellent birding destination. While most folks hope to visit the rain forest in search of exotics, even the humble dry forests of the Guanacaste region have fantastic birding opportunities. This page documents birds I saw over a two week period towards the end of April 2017 in Las Catalinas. While visitors in the winter months will undoubtedly see North American migrants, the birds featured here are year round Costa Ricans!
Las Catalinas is located on the Pacific Ocean about 20 miles Southwest of the international airport in Liberia, Costa Rica. This town has an outdoorsy lifestyle focus where cars are not allowed. You will need to park your car in secure lot, and walk (or catch a golf cart ride) to your home or rental lodging. Just outside of town, great mountain biking and hiking trails climb / traverse hills above the Pacific, but you may wish to just cool your jets by hanging out on the gorgeous beach just feet from your front door.
I hope you enjoy my web site. As a volunteer naturalist at the Sax-Zim Bog winter birding area near the Canadian border in northern Minnesota, my goal both here and at Sax-Zim is to help people enjoy our fine feathered friends. Should you download the free pdf version of my The Birds of Las Catalinas, all images are copyrighted and I ask you NOT to post the PDF to any other web site. Please link back here instead to 365DaysOfBirds.Com. The book is for your own private enjoyment. Thank you.
Finally, Las Catalinas has more birds than featured here. These birds are the ones commonly found, and for which I could obtain good photographs. My methods of birding were two fold, walking around the town of Las Catalinas, and mountain biking the trails above the town … the dry forest habitat. Every bird's name is a link to Cornell University's Ornithology Lab's Neotropical Birds Web Site.
The Birds of Las Catalinas
Great Tailed Grackle (female)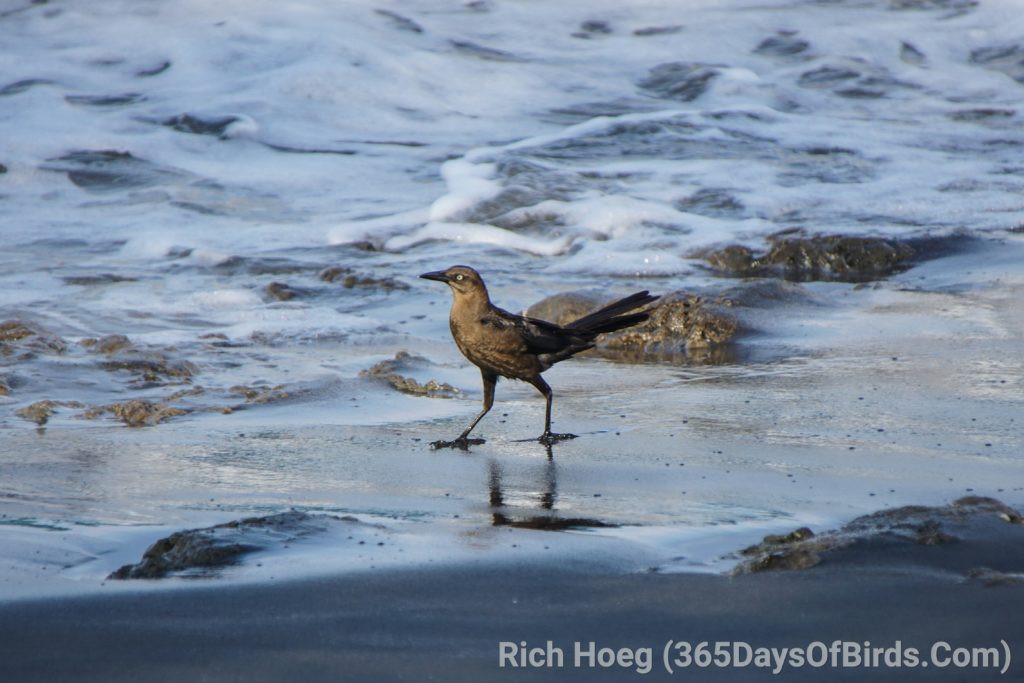 Seen on the trails, but not able to photograph:
Blue and White Swallow (only near tops of the hills)
Common Pauraque (before sunrise)
The Birds of El Viejo Wetlands
Little Blue Heron (immature)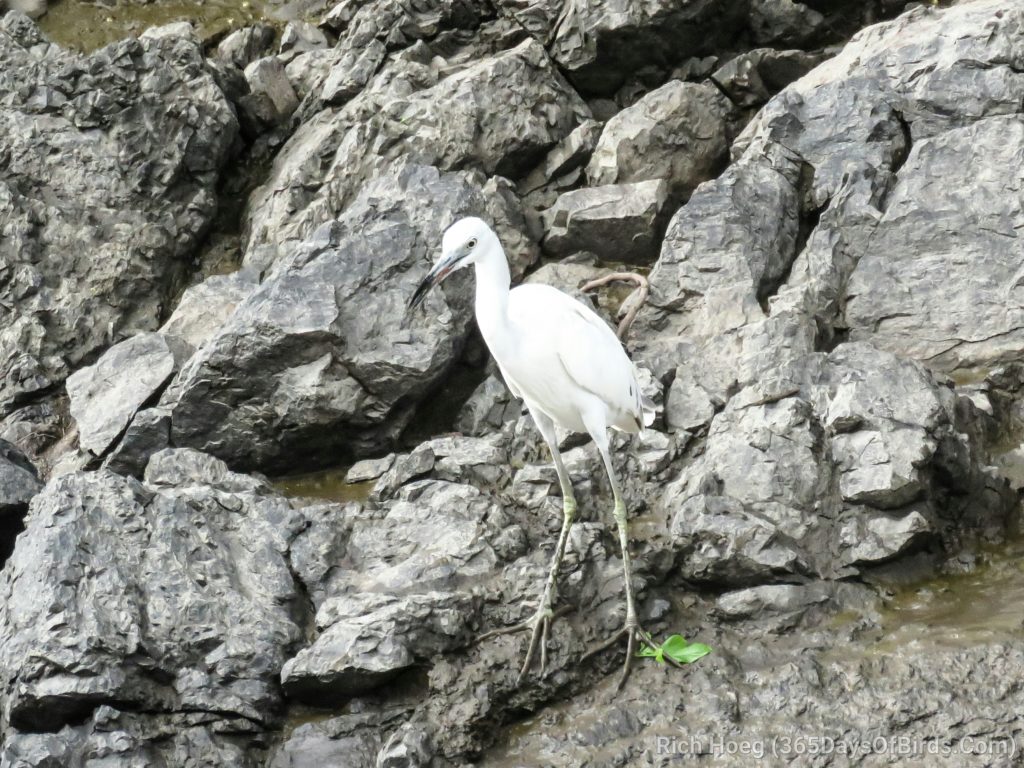 Turquoise-Browed Mot Mot (nest hole digging!)