Shortly after dawn I made my way down to Canal Park. My hope was some interesting ducks would have moved into the open water over night, but few birds were present and most of those were down by the lighthouse where access was blocked in the Winter by the storm gates. Given the morning sun felt pleasant (+22F!), I just leaned against the pier and enjoyed the peace and calm. While daydreaming I spotted a loan goldeneye near the harbor's entrance. I decided maybe a good photographic opportunity would avail myself, and I walked the length of the pier and across the bridge to get near this duck. After my ten minute walk, the goldeneye startled due to my increasing presence, but I did get two quick pictures!
Ice Wars! May the Force be with you!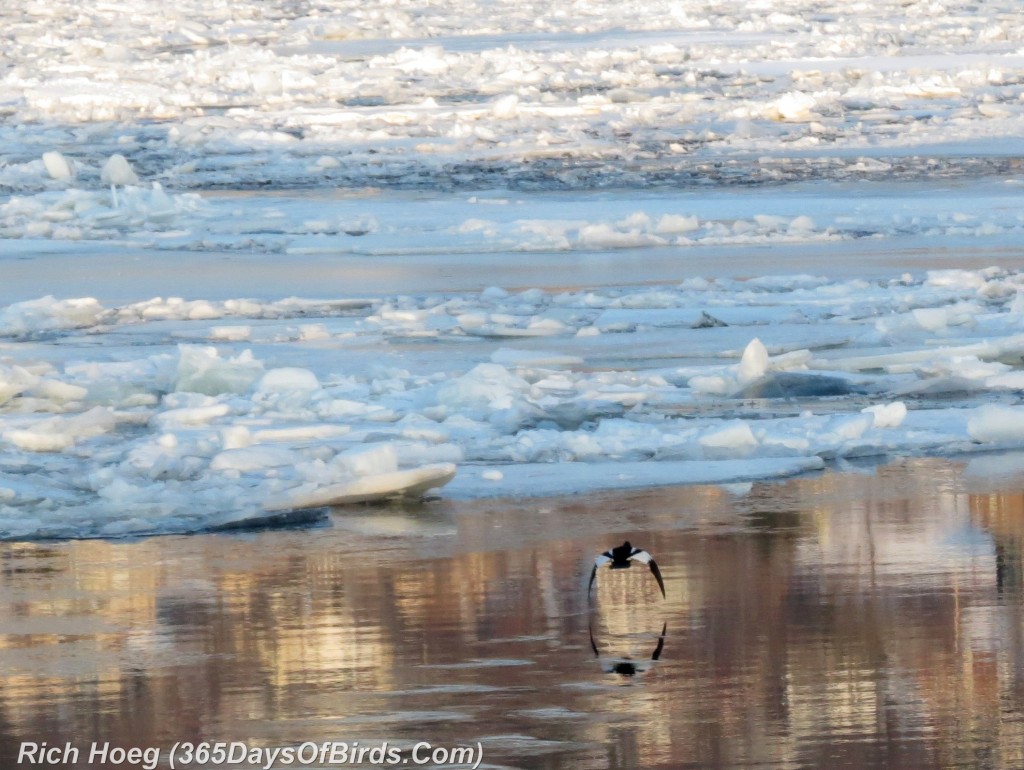 ———-
Approaching Hoth … the Star Wars ice planet!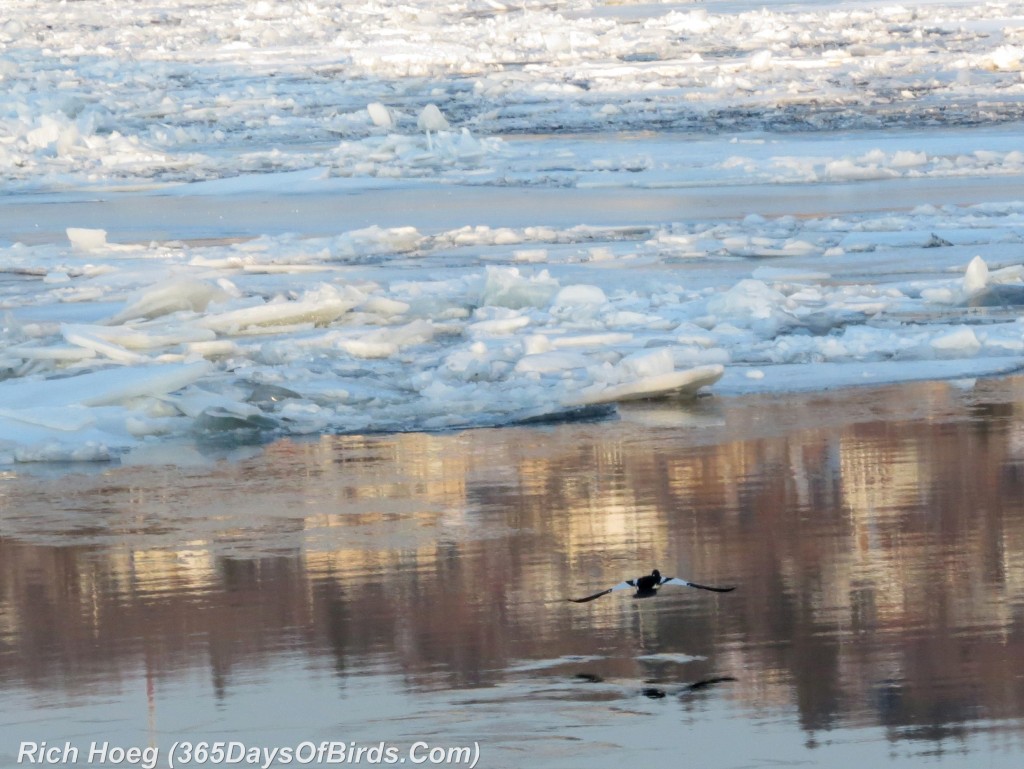 ———-
Post Update: Later in the day, there were more arrivals at Ice Planet Hoth (Lake Superior)
———-
Two mallards take a swim next to the Hoth Lighthouse