It's May 3rd, and the ponds on Lester Park Golf Course in Duluth, Minnesota are finally mostly ice free! Thus, shortly after dawn I walked over to the course and investigated what ducks and other birds might be interested in paying their greens fees. It was a fun morning, made all the better by breaks in the clouds and having sunshine appear. For over a week our prevailing weather pattern has been snow, rain, sleet and 35 to 40 mph winds.
This morning's foursome includes:
Mr Bufflehead … the photo bomber (wanted to be in the photos)
Greater Yellowlegs Snipe … a new species for me!
Pied-Billed Grebe
(and)
Blue-Winged Teals
Hopefully this means more birds will finally be returning north. It's about time some warblers made an appearance in the northwoods.
Photo Bombing Bufflehead (with Blue-Winged Teals & Pied-Billed Grebe)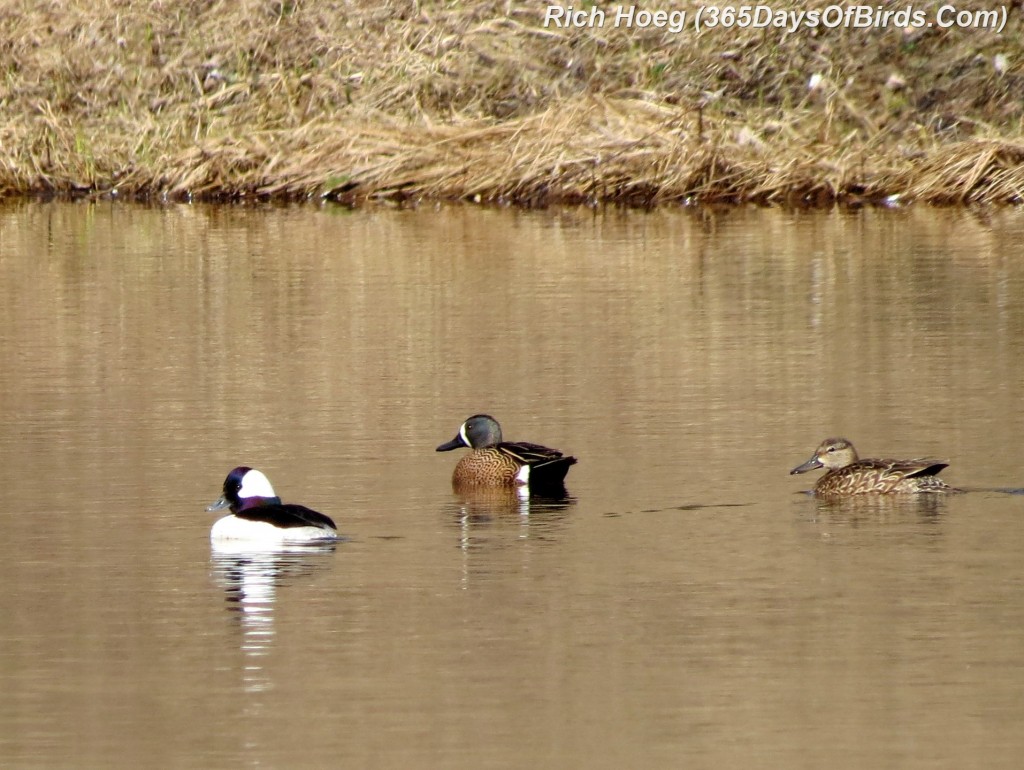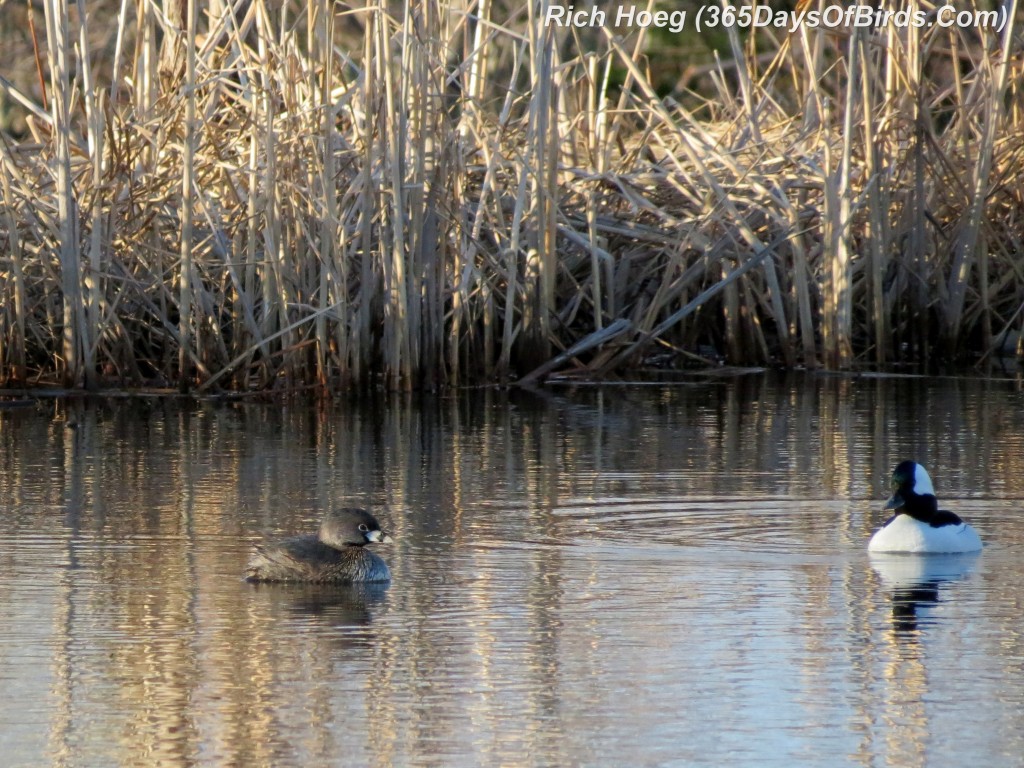 ———-
———-
Pied-Billed Grebe (splashes courtesy of Mr. Bufflehead takeoff)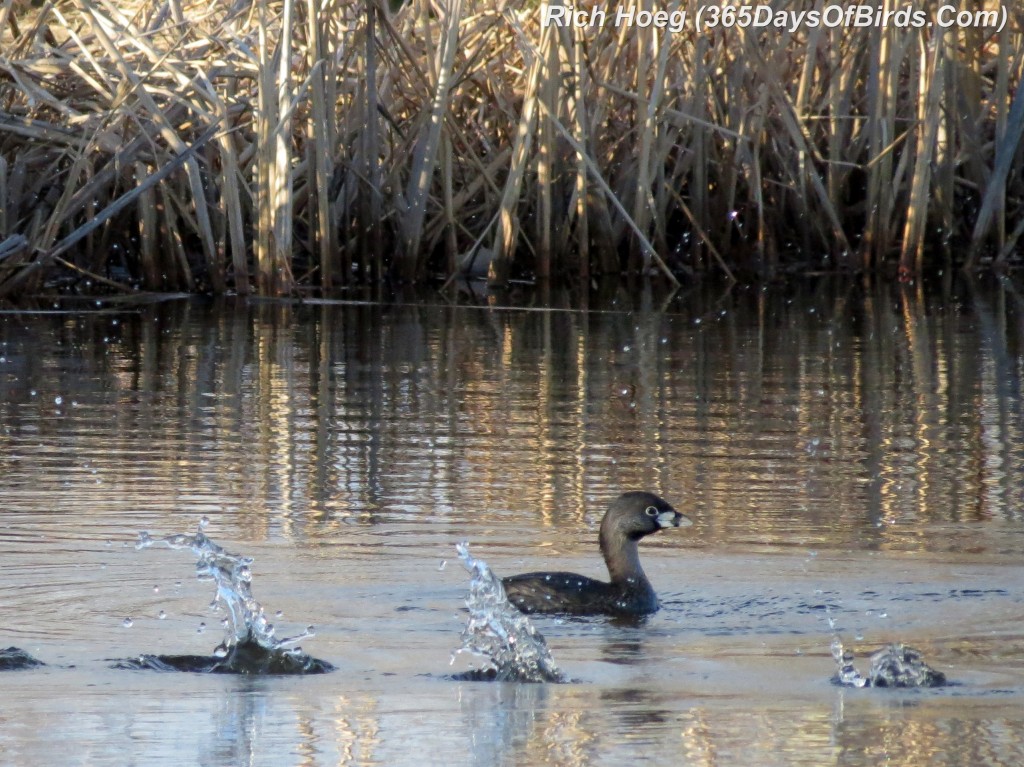 ———-
———-