Shortly after dawn I headed down to the mouth of the Lester River where is flows into Lake Superior. As usual, one of my favorite birding spots did not disappoint. From 5:30 to 7:30 am I watched this flock of mergansers and assorted other birds. The mergansers where anything but "common"!
The parade of common mergansers begins!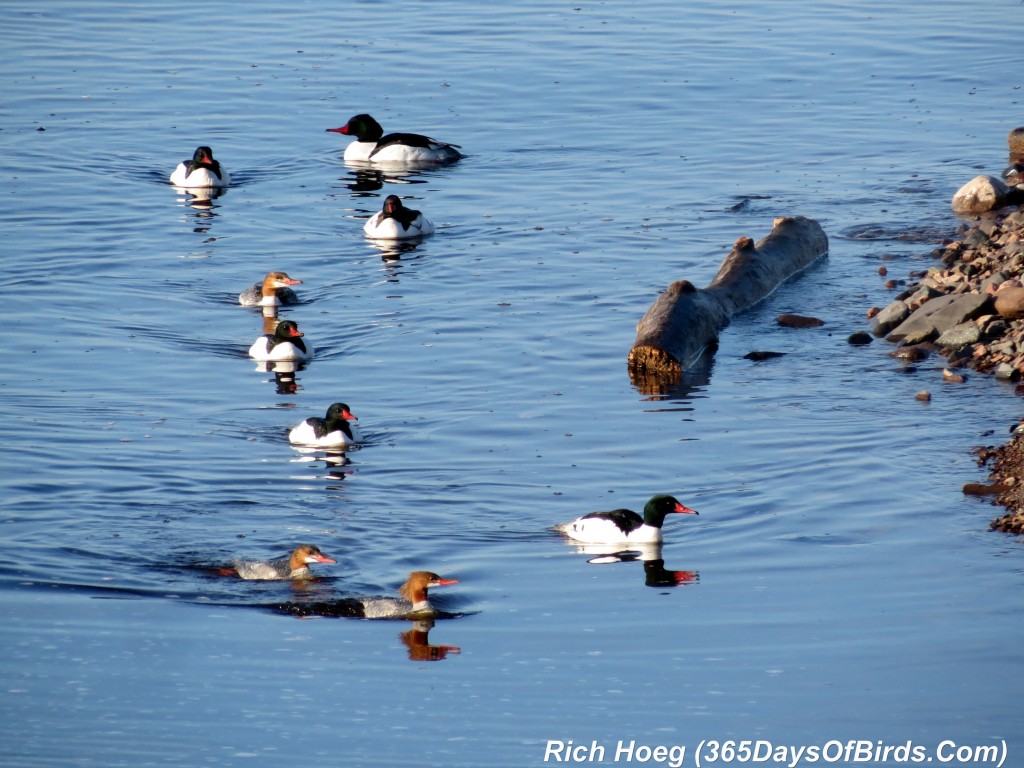 ———-
———-
———-
———-
———-
Here's flapping my wings at you, kid!

———-
———-