My continuing series of "Duck for Breakfast"!
Starting at 5:30 am this morning I took a 50 mile bike ride along the North Shore of Lake Superior and inland (hwy #1 up to Finland, and then a sweeping downhill via Lax Lake Rd to Beaver Bay). Near Palisade Head around 6:45 am I heard some incredible screeching. Recognizing the sound as a bird of prey which had just made a kill, I got off my bike to investigate. After walking about 15 yards down a path I suddenly found the peregrine falcon family. The two kids were feasting merrily away on a mallard. The parent was up in a tree surveying me and the scene. I was careful to monitor the parent for signals I was too close. I did not want to get dive bombed at 200 mph by an angry peregrine falcon!
I like to start my rides early because one always sees much more wildlife. Scenic 61 was deserted on an early Sunday morning … my own private bike lane!
The peregrine falcon kids feasting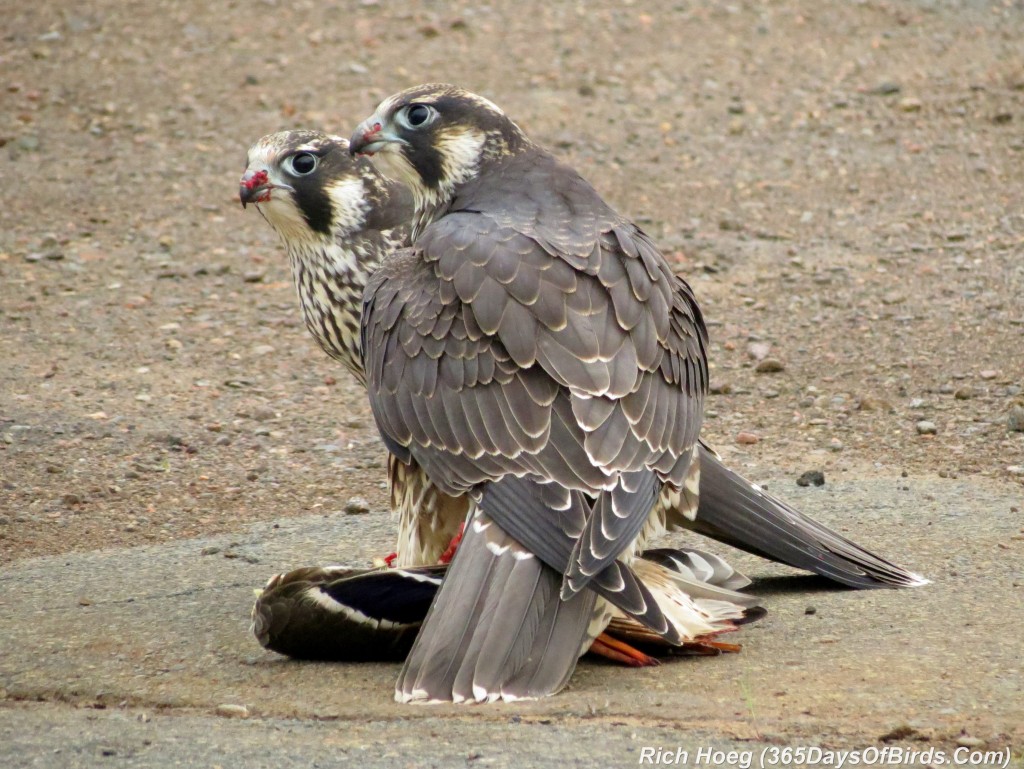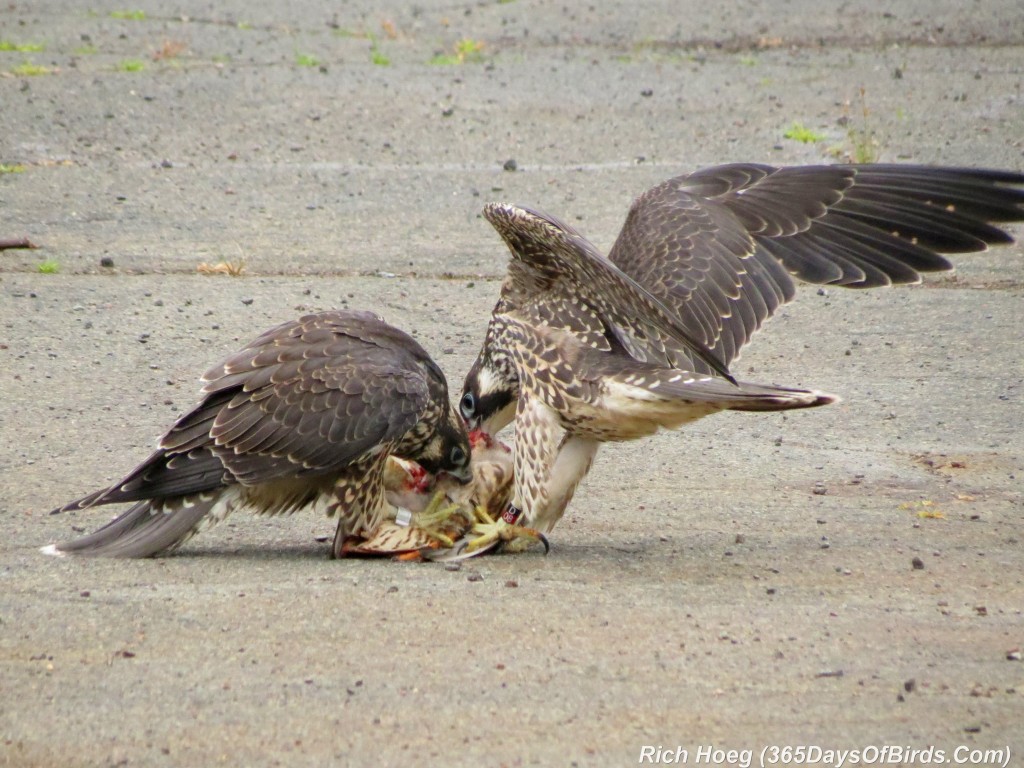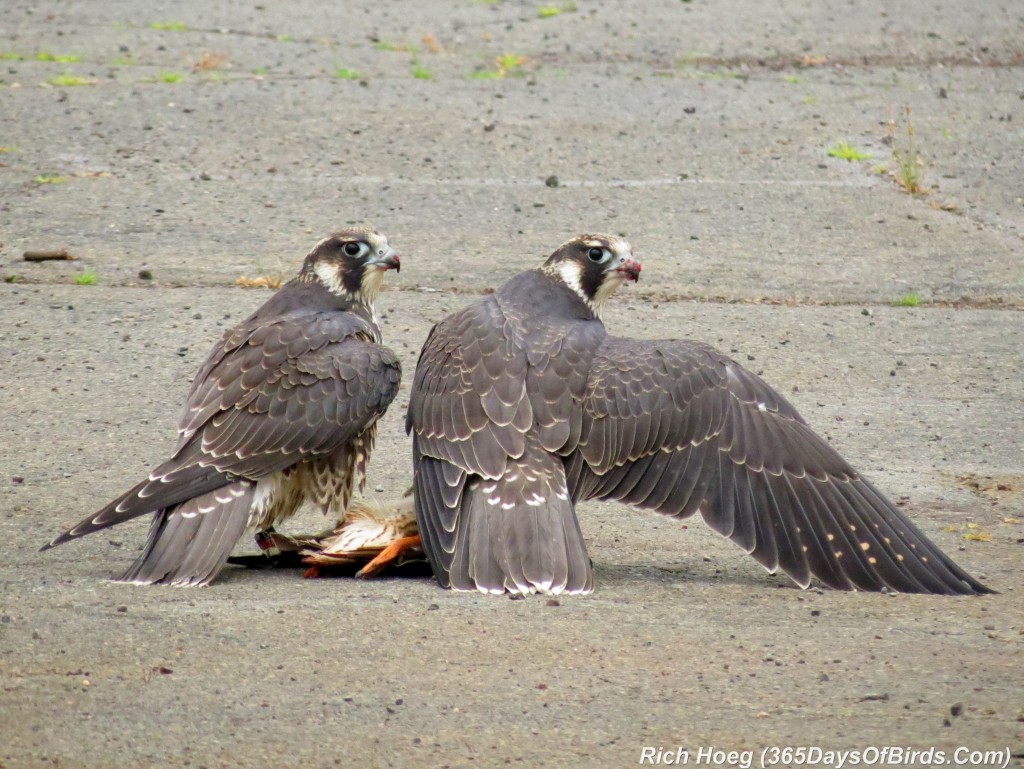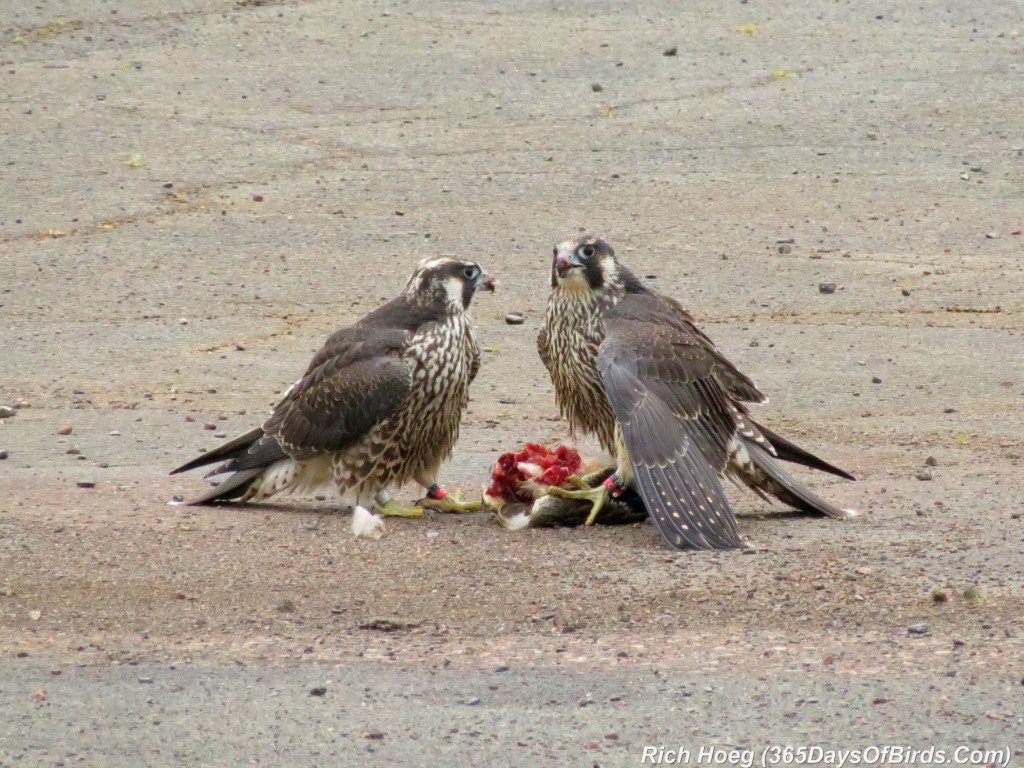 ———-
The parent peregrine falcon surveys the scene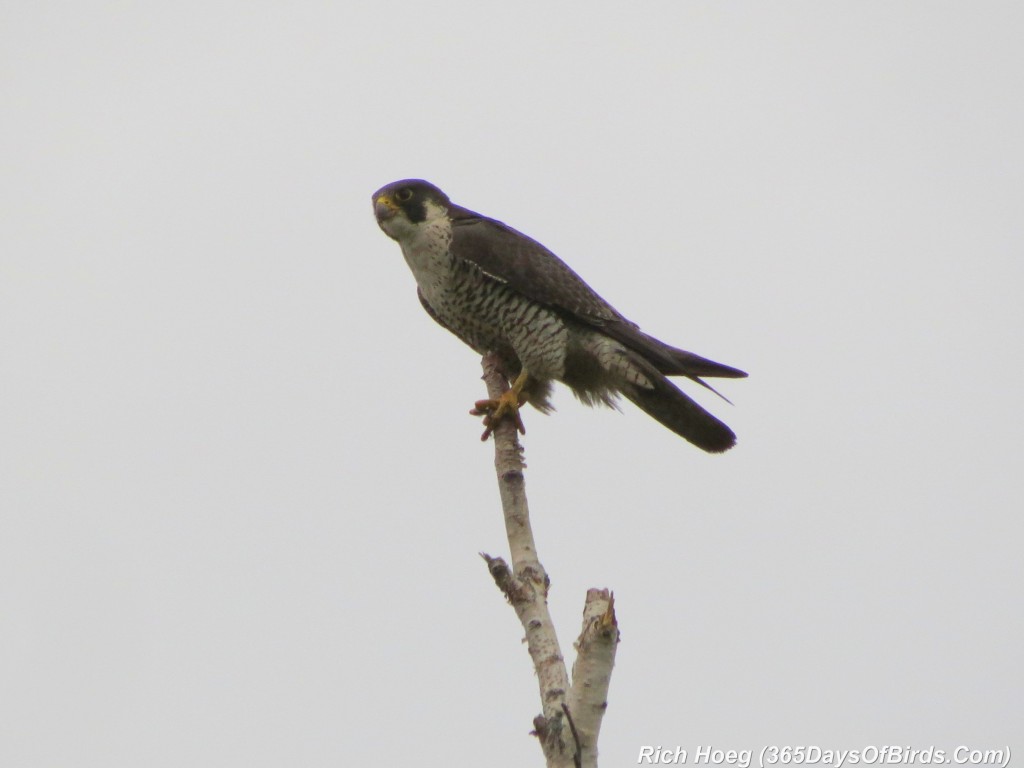 ———-