For the past week the weather in northern Minnesota has been gloomy, and for the past two days foggy and wet. At times one could not see much more than 50 yards. This makes for horrible photographic conditions. However, if God gives you lemons, make lemonade!
I hope you enjoy the photos I took during the fog. In adversity one finds success!
Day 325: A visit to the Duluth waterfront!
The crows in this picture are framed against Duluth's Aerial Bridge. In addition, I hope you enjoy the freighter in the fog photos. Many of them have "birds" in the photos!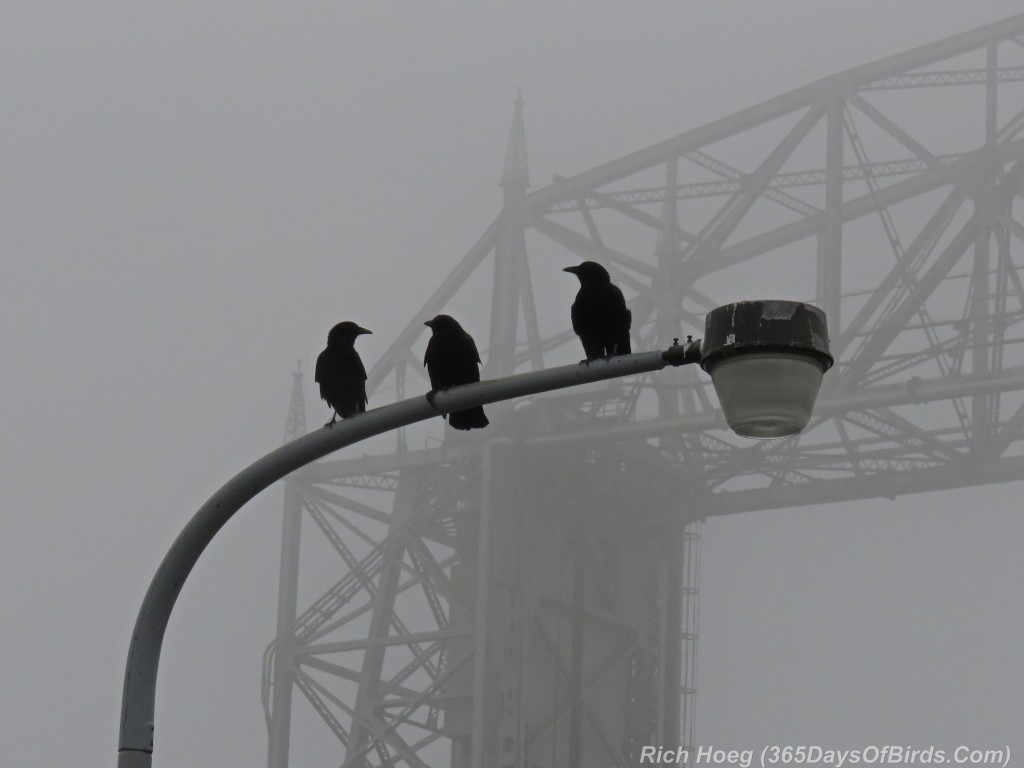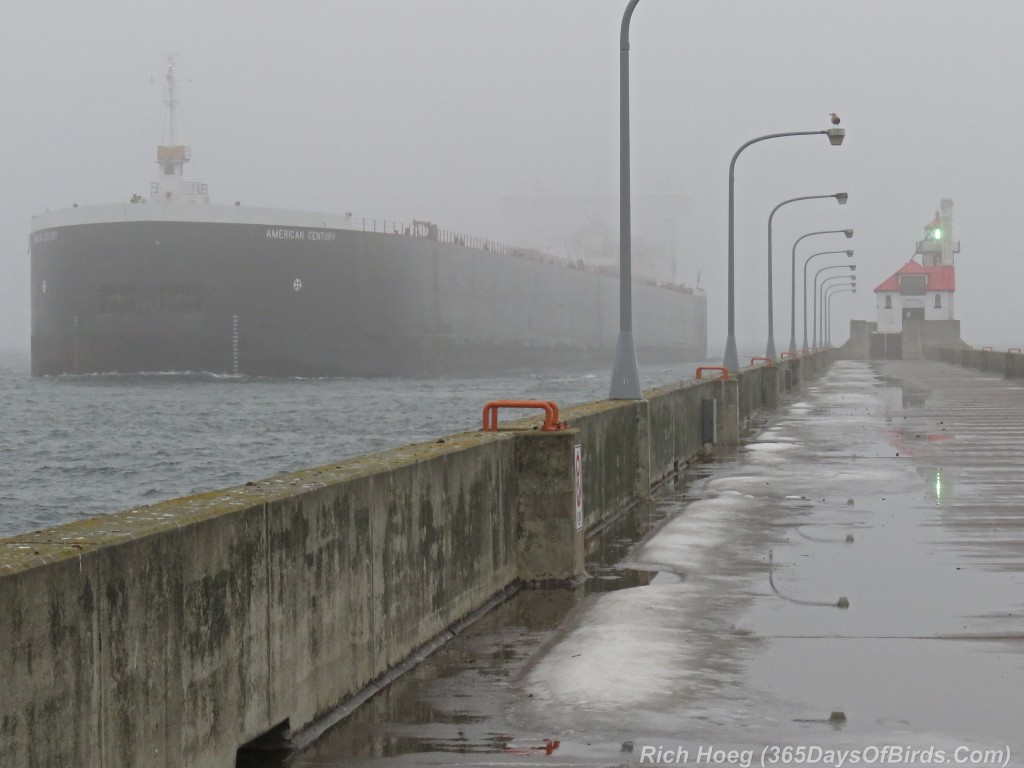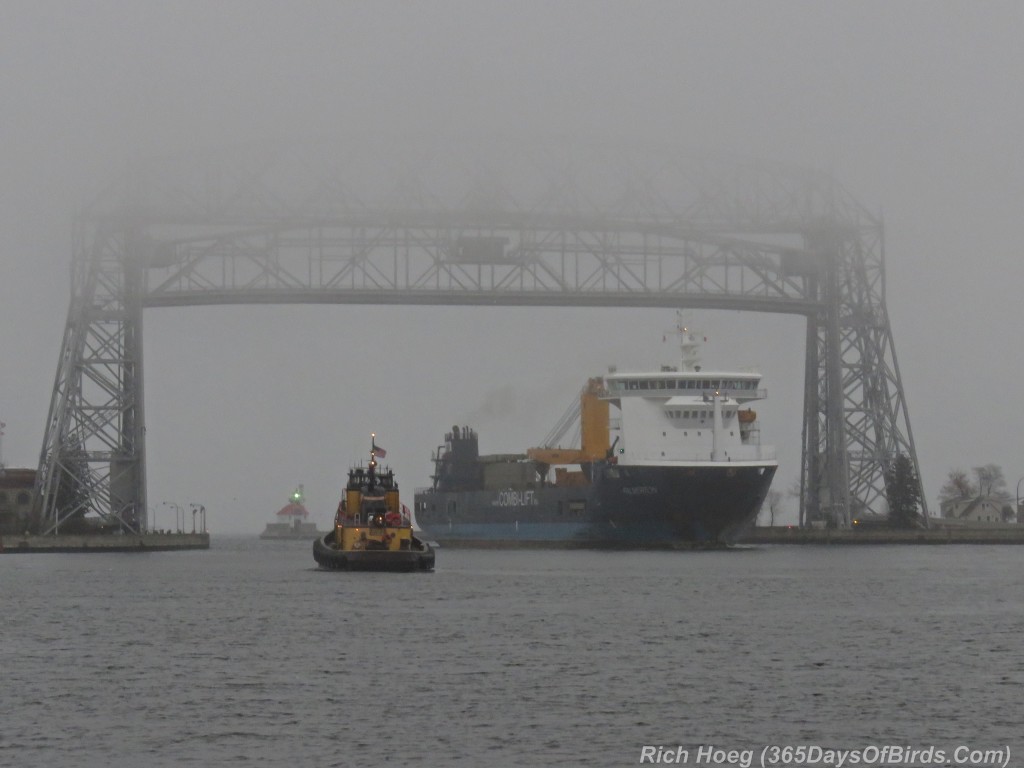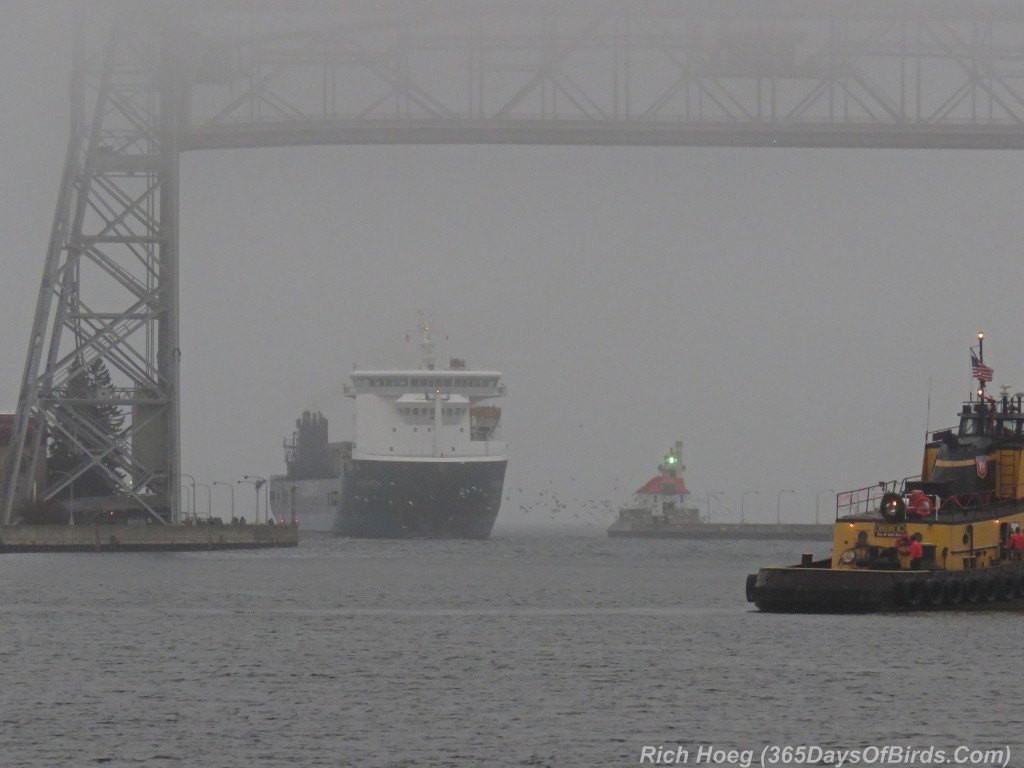 ———-
Day 326: Hunting in the Rain! (immature red-tailed hawk)