Two weeks ago I posted some dramatic photos of a Northern Hawk Owl in an ice encrusted tree with a perfect blue sky in the background. I included a long description about what goes into the "perfect photograph). Today I have decided to post the "Failed Photograph" with a discussion about the experience! My subject is once again a Northern Hawk Owl.
Yesterday I became excited when I heard a new Northern Hawk Owl had been reported not too far from my home. Although the forecast for this morning included clouds, high winds and snow, a bit before sunrise the clouds blew out and gave us perfectly blue skies. The decision was quickly made … time to go "owling". At 8 am I located the Hawk Owl. Better yet, it was perched at the top of a pine tree right next to the road with the morning sun providing perfect light. For the next 30 minutes I stood outside in the cold, waiting for the hunt to be successful (fyi … northern hawk owls unlike other owls hunt in the daytime). Although the sun felt good on my back through my heavy winter parka, the cold was beginning to freeze my fingers … mittens not withstanding. Finally … the takeoff! and the failure!
The Failed Northern Hawk Owl Flight Photo!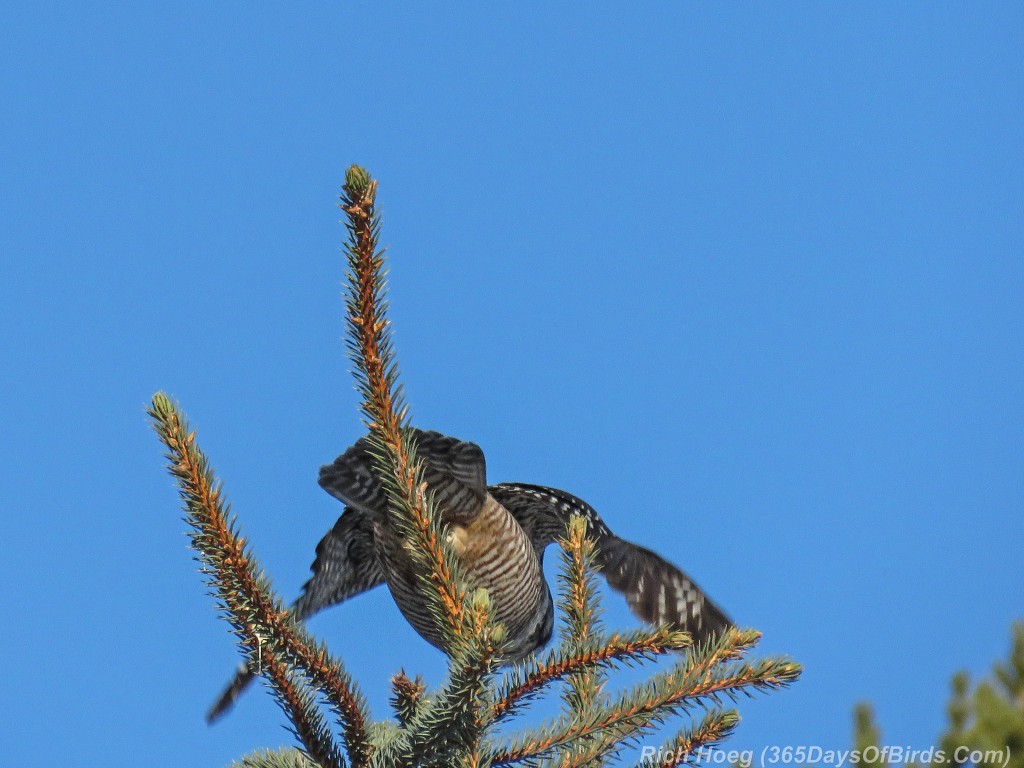 ———-