The Lazarus Camera! Those of you who saw my post yesterday afternoon will appreciate the title. The rice did the trick!
Parents, ever had a day like the one experienced by this Great Blue Heron?! The kids show no table manners and fight over food!
This morning I hiked in to a Great Blue Heron Rookery. Unlike yesterday, I did not get caught in a downpour / thunderstorm. I did hike through underbrush, wade through knee deep water, and ultimately picking a number of woodticks off me, but it was worth it! The swamp / marsh is a great place this time of year … just be prepared for bugs!
———-
———-
———-
Patiently Waiting for Mom or Dad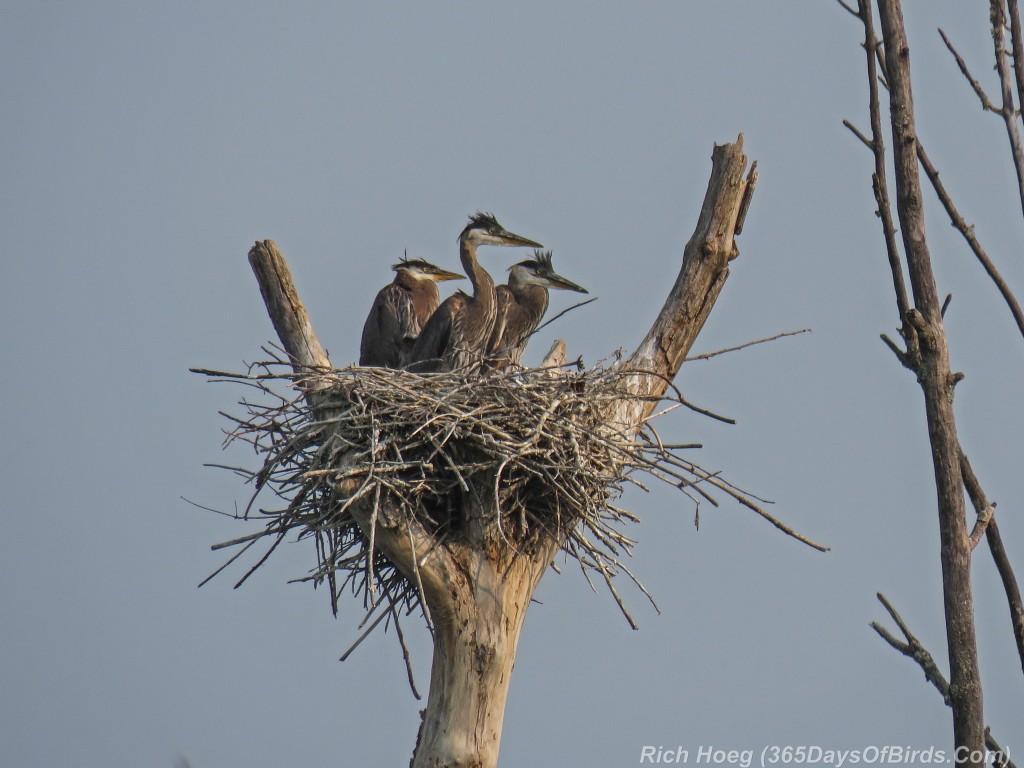 ———-
Meanwhile elsewhere in the swamp … an Osprey and Ring Necked Ducks