Before sunrise this morning I was filling up my public bird feeders I maintain on Old Vermilion Trail. Upon starting my drive home this immature bald eagle perfectly posed for me in the early morning light. Many of my friends, including me call this immature bird the "frito bandito bird".  You can decide why!
After filling the feeders, it was time to drive south to Minneapolis and present at the Midwest Mountaineering Expo. It was a fun time, but after spending the rest of the day with my grandchildren, I'm tired!
For folks looking for my presentation materials, either scroll down two blog posts, or follow this link
Immature Bald Eagle … the Frito Bandito Bird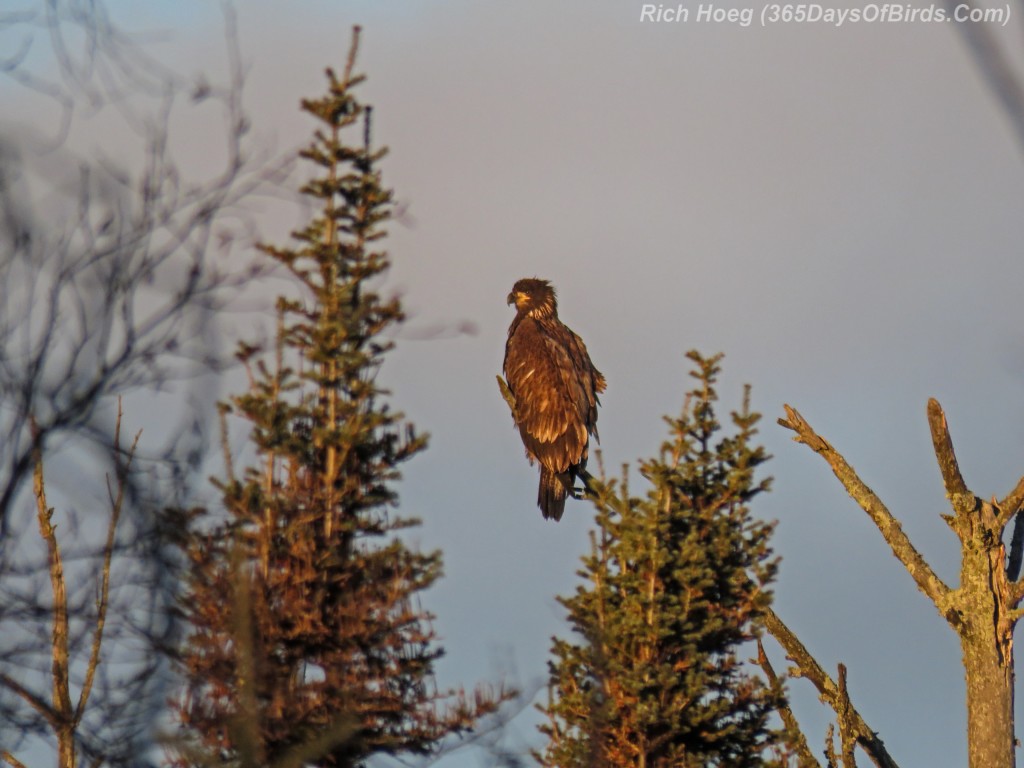 .