Last night was gorgeous … from a few hours after sunset to sunrise. Shortly after dawn this morning our eternal clouds and snow returned. Thus, what's a lover of the outdoors to do? The obvious answer … enjoy the night!
The first photograph was taken around 10:20 pm and I title Amity Creek Moonglow. This frozen waterfall is only 200 yards from my front door. Life is good!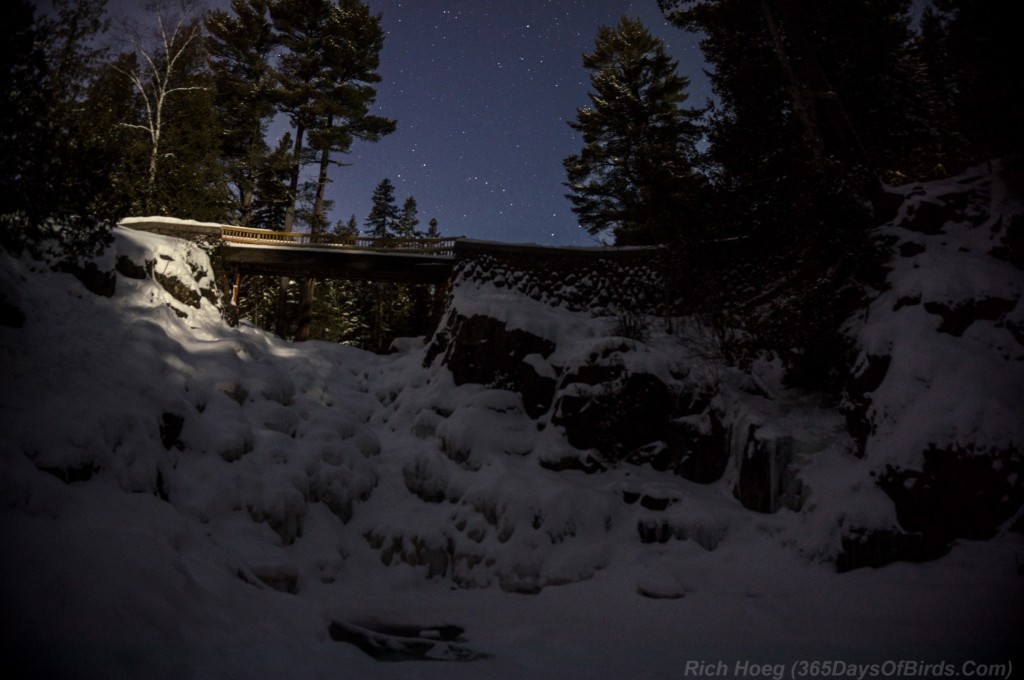 For the second and third photos I arose before dawn and drove up the North Shore of Lake Superior to the SplitRock River. I knew with the clouds disappearing over the lake to the east, sunrise should be worth the lost sleep. The colors did not disappoint. My surprise arose when the neatest sunrise photo was actually taken a few minutes after sunrise of the pedestrian tunnel under the highway. I've included a fourth photograph in order you'll understand why I traveled to this remote shoreline.