All winter long I have wanted to observe and photograph Bohemian Waxwings. Although I have checked out countless crab apple and mountain ash trees, I always found pine grosbeaks, and never the Bohemians. As these flocks will denude a tree of fruit in one day, finding a good tree doesn't help much. Literally … here today, gone tomorrow. Thus, while birding reports are useful, these flocks move around.
This morning I finally spied my nemesis, albeit from a distance. Perhaps if I am lucky I'll find this flock again. I know where there are crab apple trees with fruit just waiting to be eaten. For you Duluth folks, these birds are hanging out near Bagley Nature Area (history) where I believe they spend the late afternoon and nights. For the past two days I have briefly found them feeding along Arrowhead Rd. (Valhalla Drive area).
My Bohemians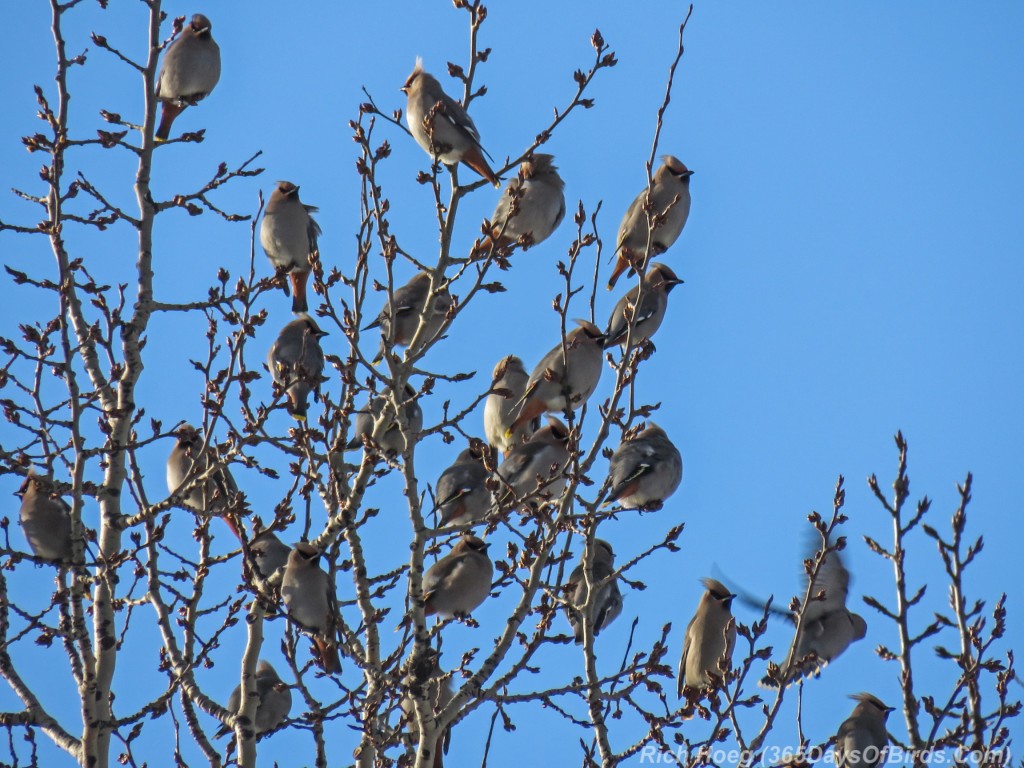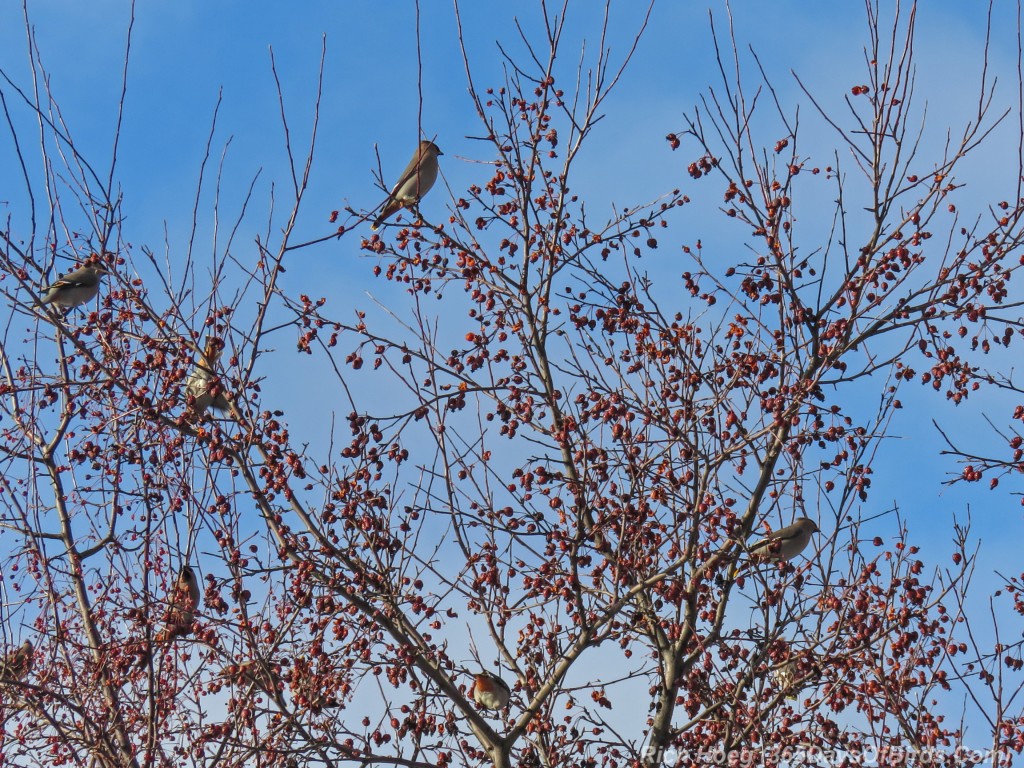 ———-
What I normally see … Pine Grosbeak (also found this morning).  Please do not misinterpret this post. I like the grosbeaks, but they have been easier for me to find this winter.