Now that the birding migration is pretty much over, I have changed my tactics. During the migration, birds came to me as they migrated "to" and "through" the Northland. Now I have to go find the birds. This task is not too difficult, and my some of my favorite birding locations early in the mating season are the northwest Wisconsin wetlands:
Roy Johnson Wetlands & Grasslands (near Cloverland, Wisconsin)
McQuarrie Wetlands (near Wrenshall, Minnesota … but in Wisconsin)
Now on to the birds … I for one did not know Cedar Waxwings actually eat apple blossoms! I thought these birds were eating bugs off the blossoms, but I watched for ten minutes as the waxwings bit off and chewed blossoms completely!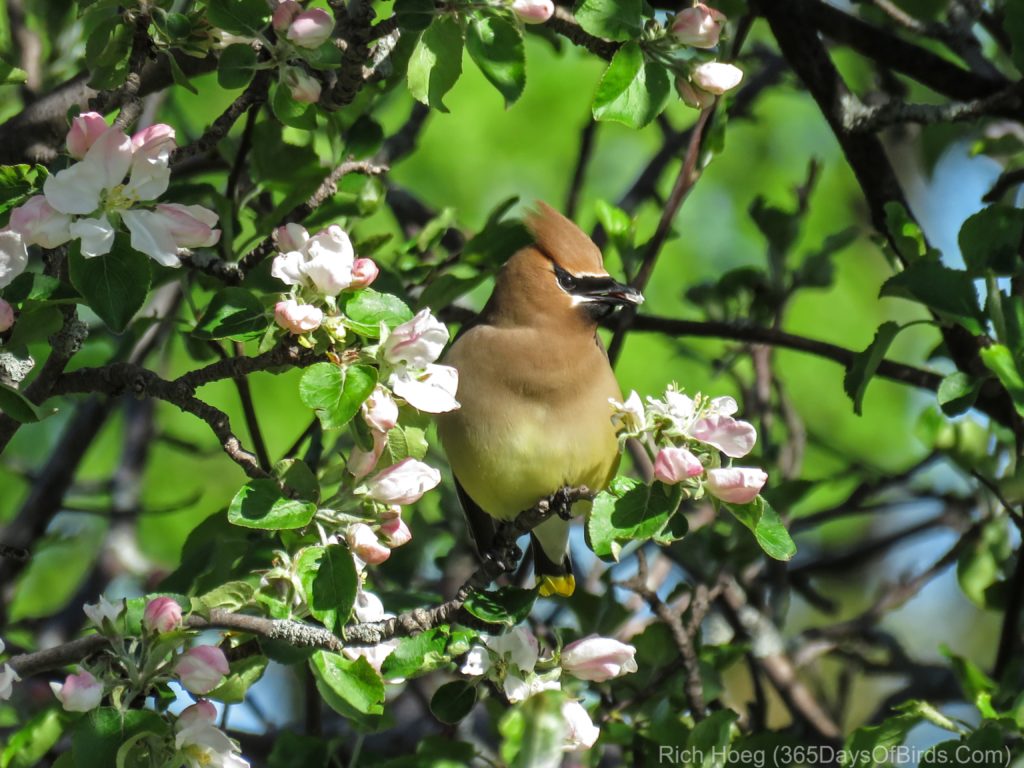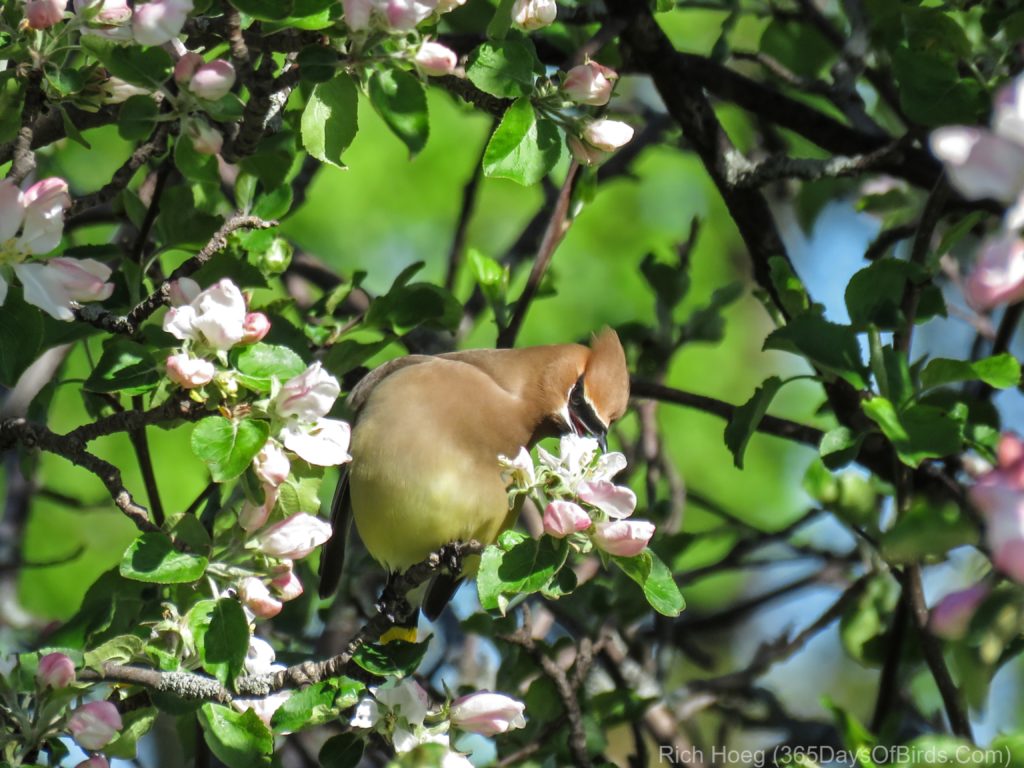 The day before in the rain, but still in the Roy Johnson Wetlands I found lots of other "first birds" for the year.
This morning I visited the McQuarrie Wetlands, and had both this Baltimore Oriole, and a pair of Common Loons pose nicely for my camera.