Molly and I just drove from Minnesota to the Olympic Peninsula in Washington State. While we were on interstate highways, about 1/2 of the time I managed to find local routes. Just like when we are bike touring, when in the car we want to see America. The best way to see the country is to escape the interstate. Traffic will also be light.
Here is a great example, while on a local road driving across Washington State we saw a sign which said scenic lookout one mile. Coming around the bend … wow! Mount Rainier appeared!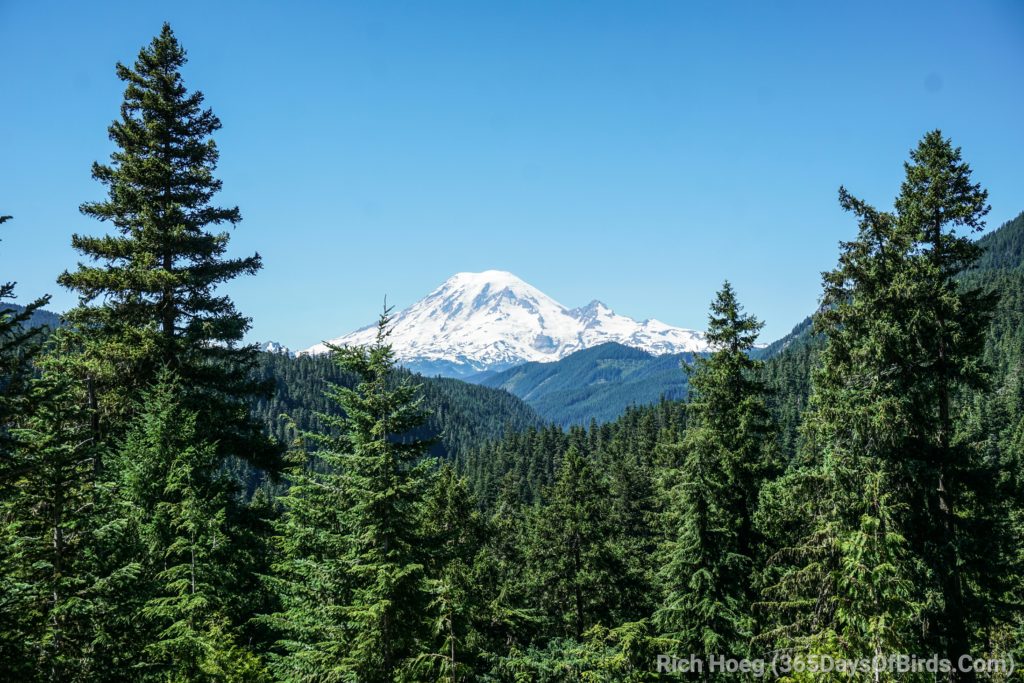 Here are a few more photographs from our travels. The Clark Fork River in Montana … a sunrise bike ride, and two bird images.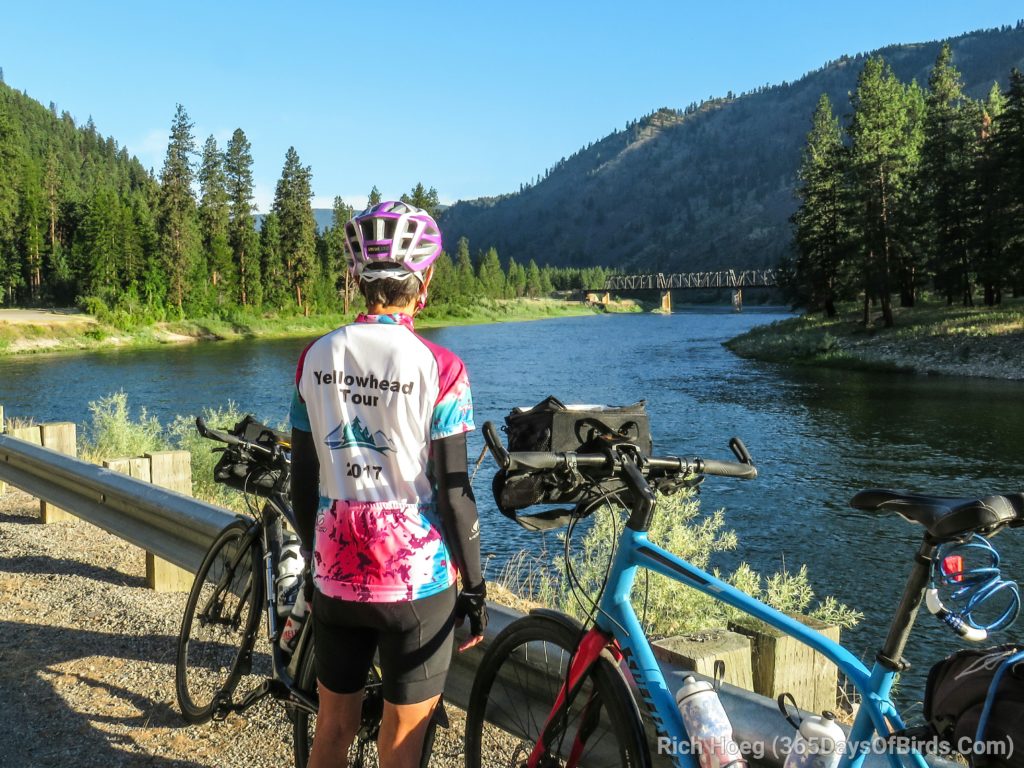 This Purple Martin was teasing its chicks in the hope it might entice their young to take a first flight. The California Quail was watching over a brood of about eight young.